Comey says he reached deal for hearing with House Republicans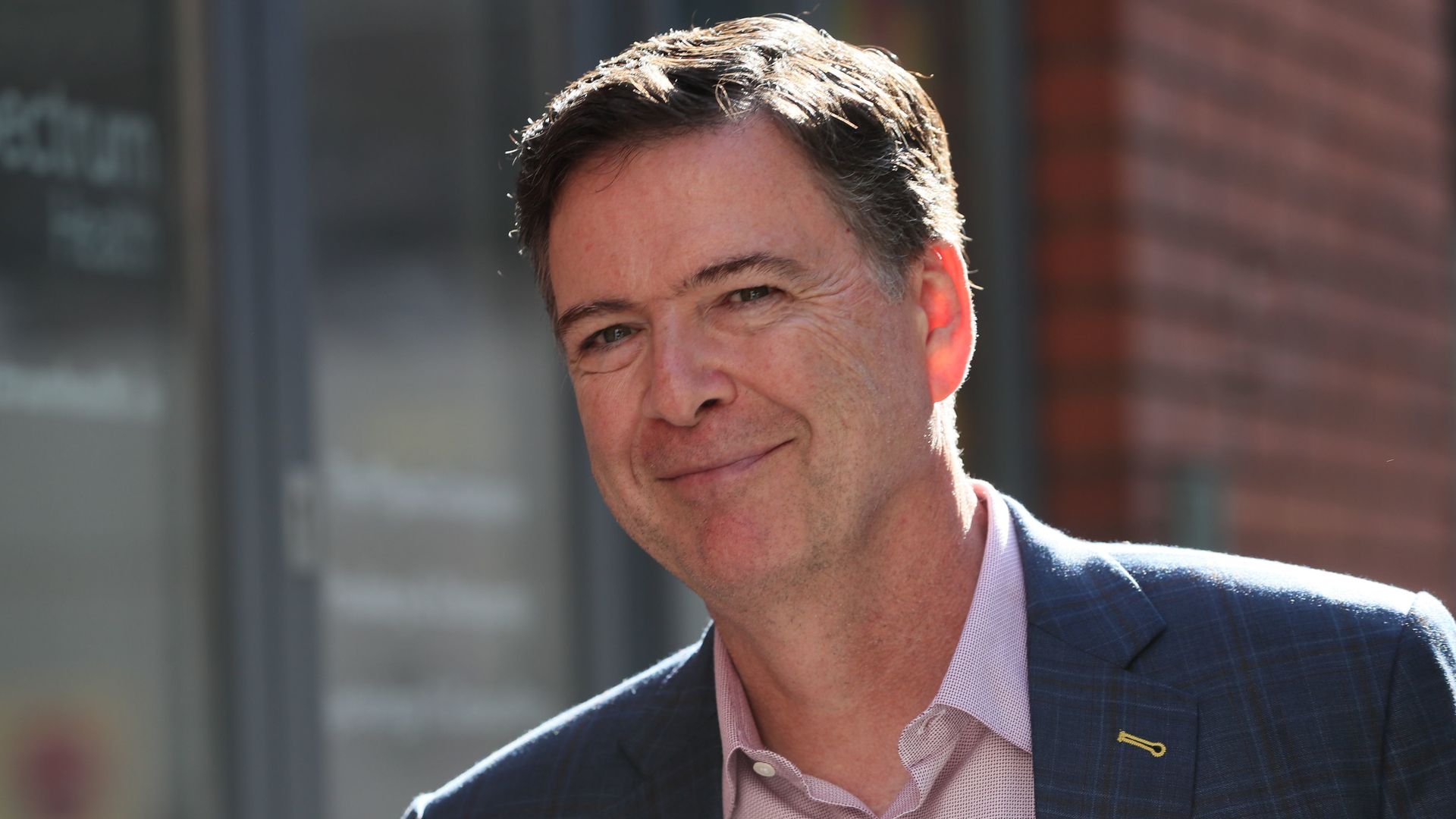 Former FBI Director James Comey tweeted Sunday that he had reached a deal to take part in a hearing with House Republicans behind closed doors but with the ability to release a transcript the next day, stating the deal was "the closest I can get to public testimony."
"Grateful for a fair hearing from judge. Hard to protect my rights without being in contempt, which I don't believe in. So will sit in the dark, but Republicans agree I'm free to talk when done and transcript released in 24 hours. This is the closest I can get to public testimony."
The big picture: Comey had been subpoenaed by House Republicans to discuss Hillary Clinton's use of a private email server as well as Russian interference in the 2016 election in a closed door setting, but he asked a federal judge to quash the subpoena while arguing that he preferred to take part in a public hearing, per Vox.
Go deeper