Pompeo denies Trump canceled Putin meeting over Cohen guilty plea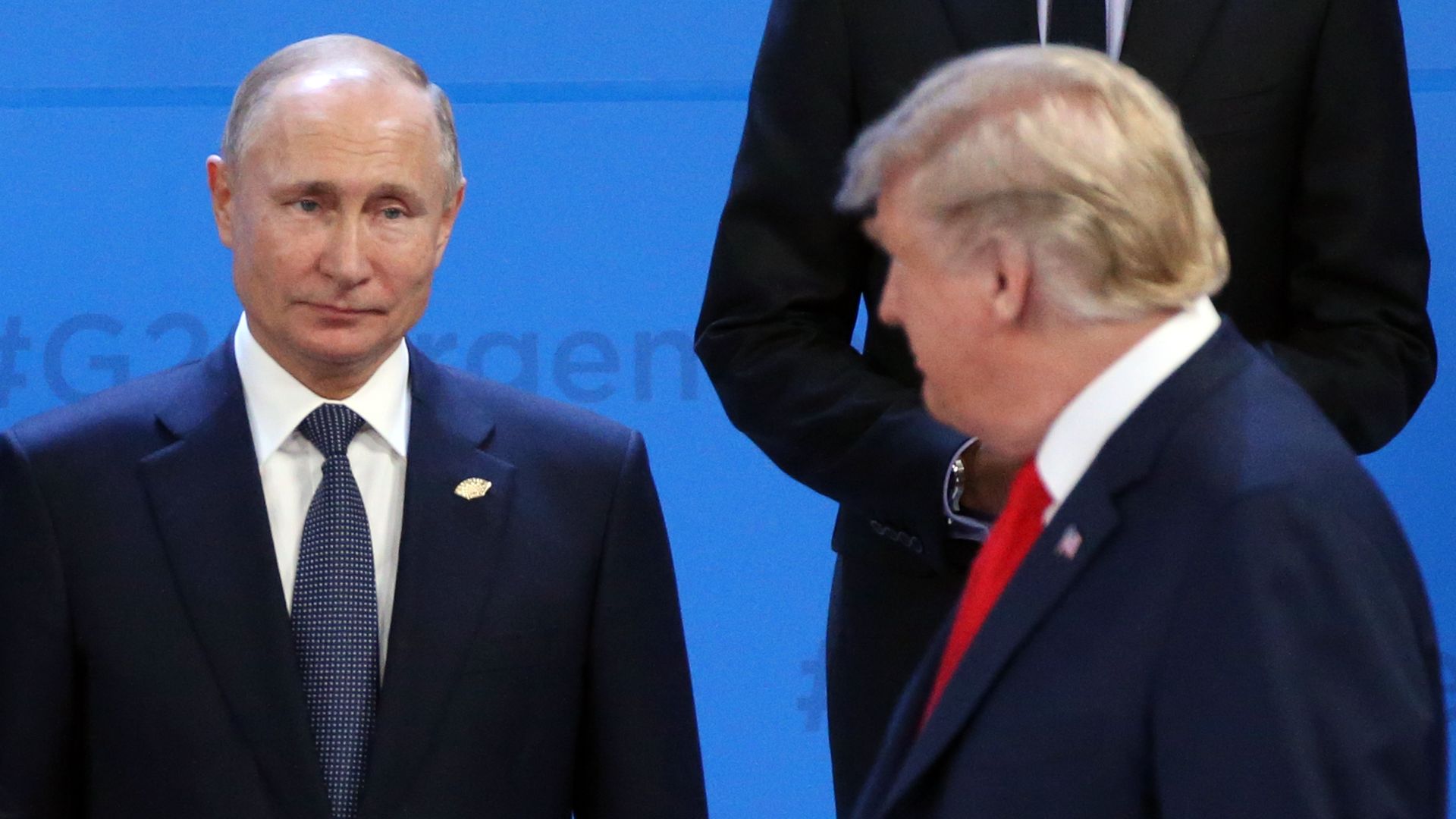 Secretary of State Mike Pompeo told CNN's Wolf Blitzer that it was "ludicrous" to suggest President Trump canceled his G20 meeting with Vladimir Putin because of news that Michael Cohen was pleading guilty in the Mueller investigation, claiming Russian aggression against Ukraine was the sole reason for the decision.
Why it matters: Trump's decision to cancel the meeting, announced via tweet, came just hours after his former personal attorney pleaded guilty to lying to Congress about his work on plans to build a Trump Tower in Moscow — a plea that directly brought Trump and his business entanglements in Russia into the special counsel's investigation. Pompeo maintains that the meeting was canceled "because the Russians behaved in a way that is deeply inconsistent with international law."
Go deeper