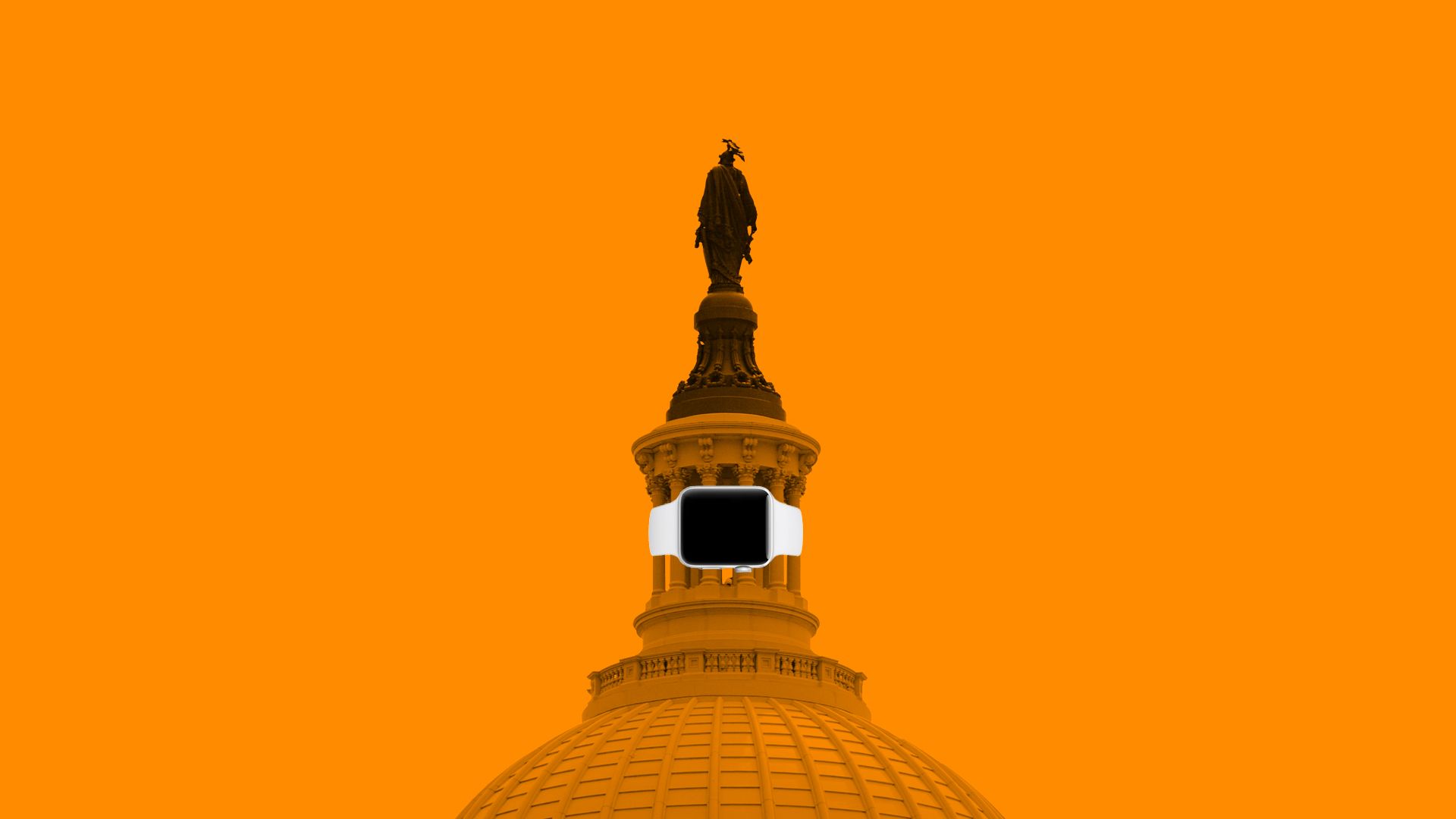 The federal government's efforts to provide ubiquitous internet access have had varying levels of success.
Why it matters: Congress mandates that the FCC take "immediate action" if advanced telecom capability is not being deployed to "all Americans in a reasonable and timely fashion." Chairman Ajit Pai says closing the digital divide is his top priority, but the FCC can't compel ISPs to expand networks; it can only offer incentives to do so.
The market problem:
The target customers of the biggest internet service providers — like AT&T and Verizon — are in urban and suburban areas.
Some ISPs do offer discounted internet service plans for low-income consumers.
But expanding to rural areas doesn't yield enough return on the billions of dollars they'd have to invest. And when ISPs roll out 5G technologies, they'll

offer those products

in the same high-profit locations.
Mixed signals from the FCC: The agency said this year that more than 24 million Americans still lack fixed service that meets the FCC's broadband speed benchmark (25 Mbps download/3 Mbps upload). About 14 million rural Americans lack mobile LTE broadband.
Despite this, the FCC concluded that "broadband services are now being deployed to all Americans on a reasonable and timely basis."
Be smart:
That's a 180-degree shift from the approach of the previous administration, which concluded broadband services were not being deployed fast enough, and used that determination to push policies like expanding subsidies to schools and libraries.
Pai abolished net neutrality rules, arguing the strict regulations slashed network investment by the major ISPs. Critics disagree.
Pai has made some big strides in securing commitments (in exchange for subsidies) from ISPs to extend networks into hard-to-reach areas. But critics say he hasn't done enough to help low-income, urban consumers.
In rural areas: He held an auction to allocate subsidies ($2 billion over 10 years) to a wide range of companies who will operate in unserved areas, and is expected to offer small ISPs a second chance to accept subsidies.
He streamlined processes for ISPs to install equipment on utility poles. He's increased funding to the agency's rural healthcare program. The FCC has lined up auctions to make airwaves available for mobile broadband, some of which will cover rural areas.
In urban areas: Pai limited fees and permitting requirements for ISPs to deploy 5G in cities. Several cities are suing; and consumer advocates say the FCC should have required ISPs to serve low-income residents in return.
What to watch: A wonky fight is brewing at the FCC that could significantly impact new fiber projects. Smaller competitors building new fiber networks often rely on incumbents' infrastructure to fill gaps.
But USTelecom, a trade group that represents the incumbent providers (AT&T, Verizon, CenturyLink), has asked the FCC to stop requiring them to grant that access to competitors. Competitive ISPs say that would significantly undercut their ability to build.
The bigger (cloudy) picture: One thing almost everyone agrees on is the need for a more accurate national broadband map. It's impossible to fix the connectivity problem if policymakers don't have a reliable view of how big it actually is.
Right now, ISPs report to the FCC top advertised speeds across census blocks they serve, but it's not granular enough to show address-by-address coverage.
Go deeper