As AV technology advances, infrastructure needs to catch up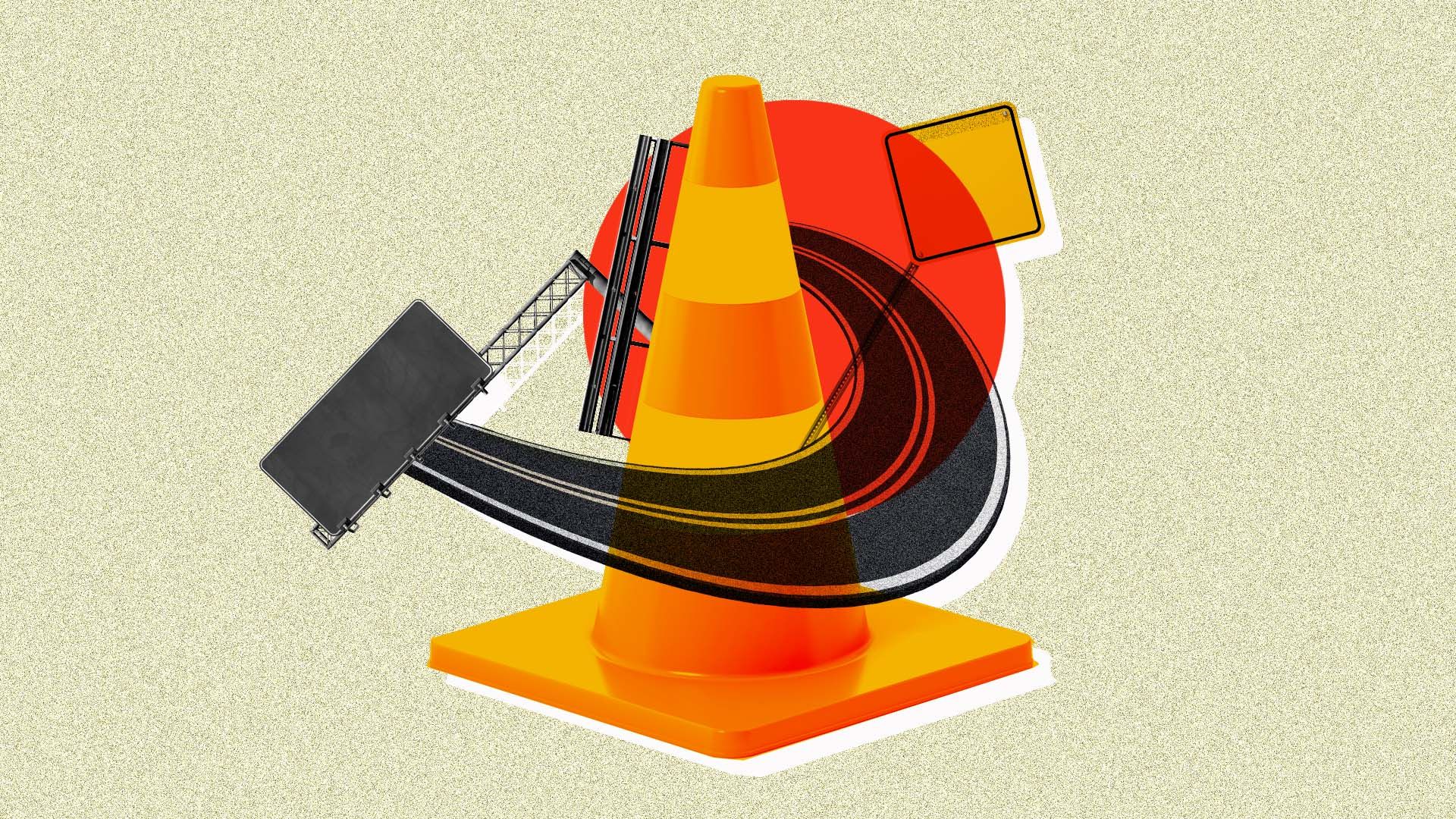 The AV industry has largely focused on the best technology for the cars themselves, not the roadblocks that current infrastructure will present to their deployment.
Why it matters: We may soon find ourselves with functional AV technology, but infrastructure so poor that in many places AVs cannot be safely deployed. The U.S. needs both basic improvements to its roads — to the tune of as much as $1 trillion — and also investment in a new generation of infrastructure that is smarter, more responsive and more sustainable.
Details: Beyond basic roadway repairs and improving visibility of road signs, several infrastructure improvements would have a particularly large impact.
Pavement with higher stress points will be crucial. AVs don't drift in their lanes as much as human drivers do, so wear and tear will be focused on a fraction of the road. And connected semi-trucks traveling in"platoons" will give pavement less time to recover due to close following distances.
Recharging facilities and curbside parking will be necessary for ride-share fleets of electric AVs.
Vehicle-to-infrastructure connectivity would allow AVs to pull data from the environment immediately around them, enhancing situational awareness. At a work zone, for example, connected barriers and signs could create a geo-fence that automatically slows down AVs and transmits navigation details for alternate routes.
What's needed: To develop integrated solutions, automakers, tech innovators and infrastructure providers have to expand their collaborative efforts and include telecommunications, big data, energy and financial companies.
Where it stands: Some public-private collaborations are already underway.
Michigan's American Center for Mobility provides a complex and flexible roadway environment for testing AVs, but also for evaluating infrastructure solutions to support automated driving systems. ACM includes configurable urban, rural and highway environments.
Smart Columbus, another public-private partnership, is piloting AV technology on city streets to evaluate how vehicles interact with signs, traffic signals, pedestrian crossings, transit stops, complex intersections and other infrastructure.
Jim Barbaresso is SVP of intelligent transportation systems at HNTB, an infrastructure advisory firm.
Go deeper