Trump calls Cohen "weak," claims he's "lying" to Mueller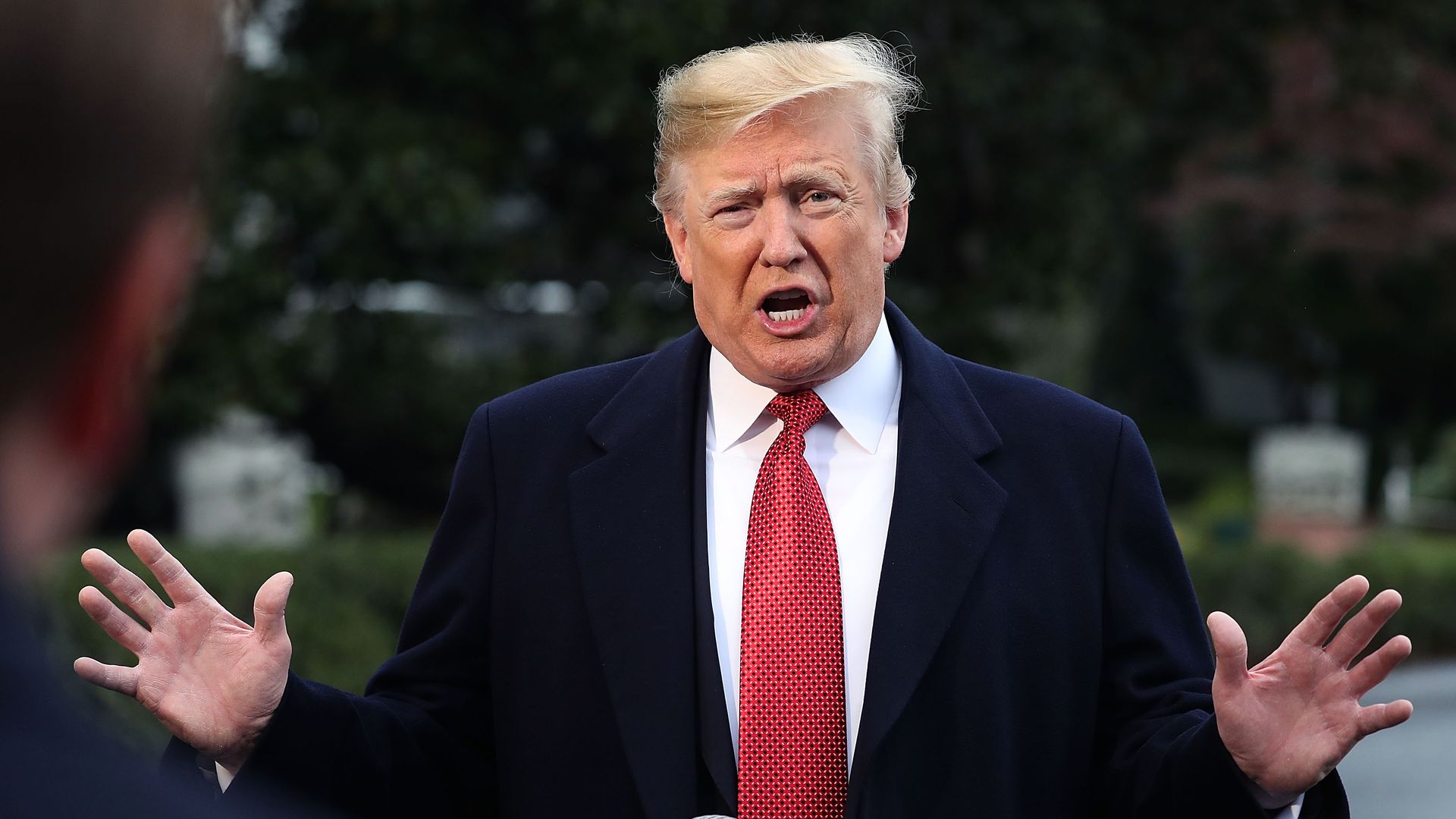 President Trump told reporters Wednesday that Michael Cohen is "a weak person" for pleading guilty to lying to Congress about plans for a Trump Tower in Moscow, and said he believes Cohen is "lying to get a reduced sentence."
Why it matters: As Trump's personal attorney, Michael Cohen was the only person intertwined in Trump's professional, political, personal, legal and family life. Now that information is being unearthed by Robert Mueller.
More: Trump added that even if he had done business in Russia during his 2016 presidential campaign, "it would be nothing wrong. I was running my business while I was campaigning." Trump has previously said he has no business dealings with Russia.
Watch:
Go deeper