1. The Cohen confessions: Mueller investigation secures plea on Russia lies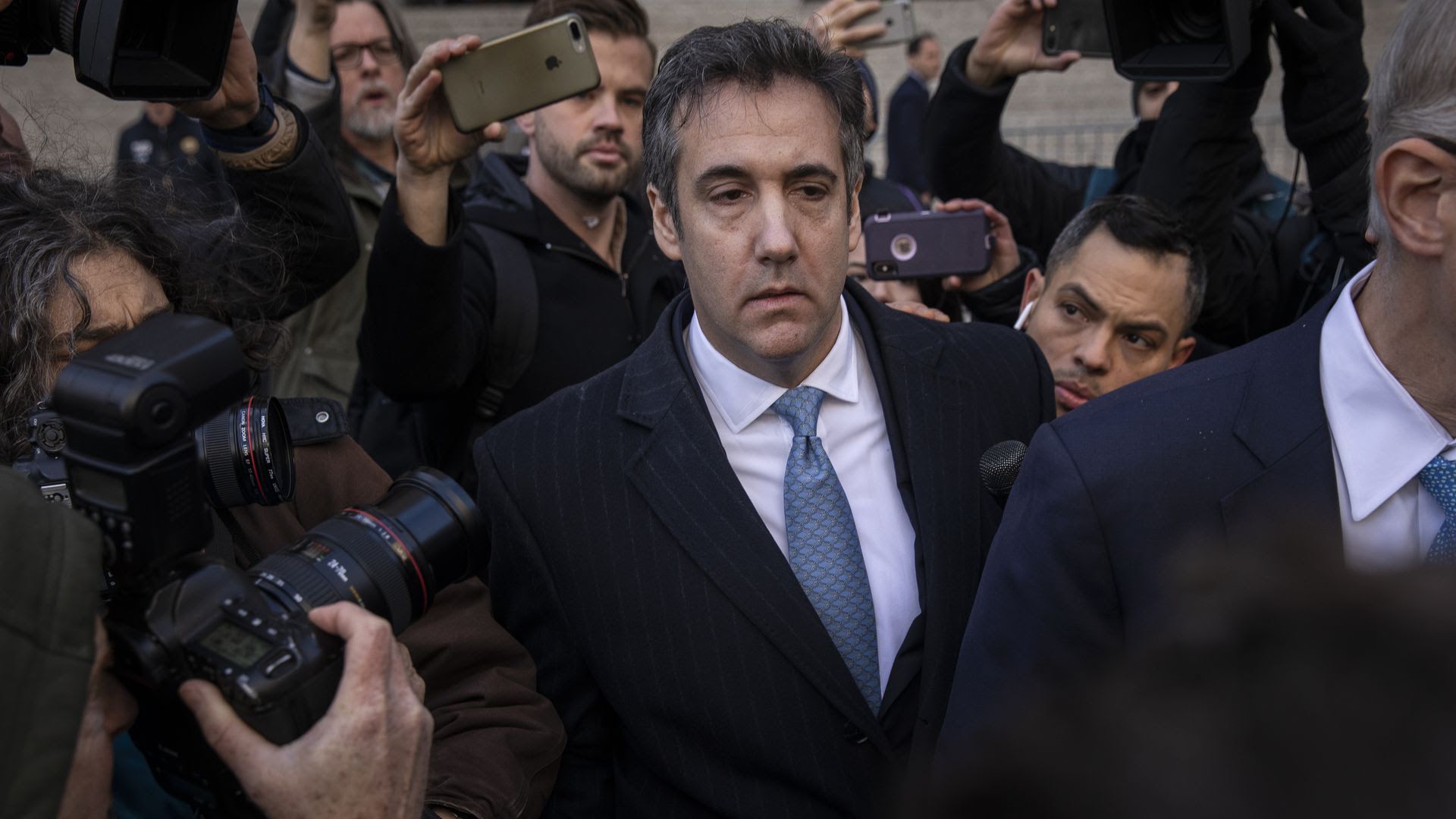 A November surprise: Michael Cohen pleads guilty for lying to Congress about the plans to build a Trump Tower in Moscow, shining a freshly uncomfortable spotlight on President Trump.
Why it matters: "The new guilty plea firmly — and dramatically — shifts the narrative and timeline of the Russia investigation," journalist Garrett Graff writes for WIRED. "While pursuing the White House, Donald Trump was also pursuing personal business deals with a foreign adversary that, according to Mueller's earlier indictments, engaged in a multifaceted, complex, expensive, and long-running criminal conspiracy to help deliver Trump to the presidency."
Between the lines: The former Trump lawyer reportedly said in court that his three lies were out of loyalty to the president, per NBC News' Tom Winter.The lies, listed:
Lie #1: The Moscow Project ended in January 2016 and was not discussed extensively with others in the Trump Organization.
Lie #2: Cohen never agreed to travel to Russia in connection with the Moscow Project and "never considered" asking President Trump to travel for the project.
Lie #3: Cohen did not recall any Russian government response or contact about the Moscow Project.
What they're saying: Trump told reporters today that Cohen is "a weak person" for pleading guilty, adding he thinks Cohen is "lying to get a reduced sentence."
In his written responses to Mueller, Trump acknowledged that he discussed plans to build a Trump Tower in Moscow with Cohen before the deal fell through, his lawyer Rudy Giuliani told the New York Times.
The bottom line: "The potential innocent explanations for Trump's behavior over the last two years are being steadily stripped away," Graff tweeted.
"Mueller has identified two separate criminal conspiracies that aided Trump in 2016: Russian cyber ops & Cohen's campaign finance violations. Today, we learned that the central figure in one (Cohen) was trying to contact and get help from the central figure in the other (Putin)."
Go deeper:
Go deeper