Updated Nov 29, 2018 -

World
Michael Cohen pleads guilty in Mueller investigation for lying to Congress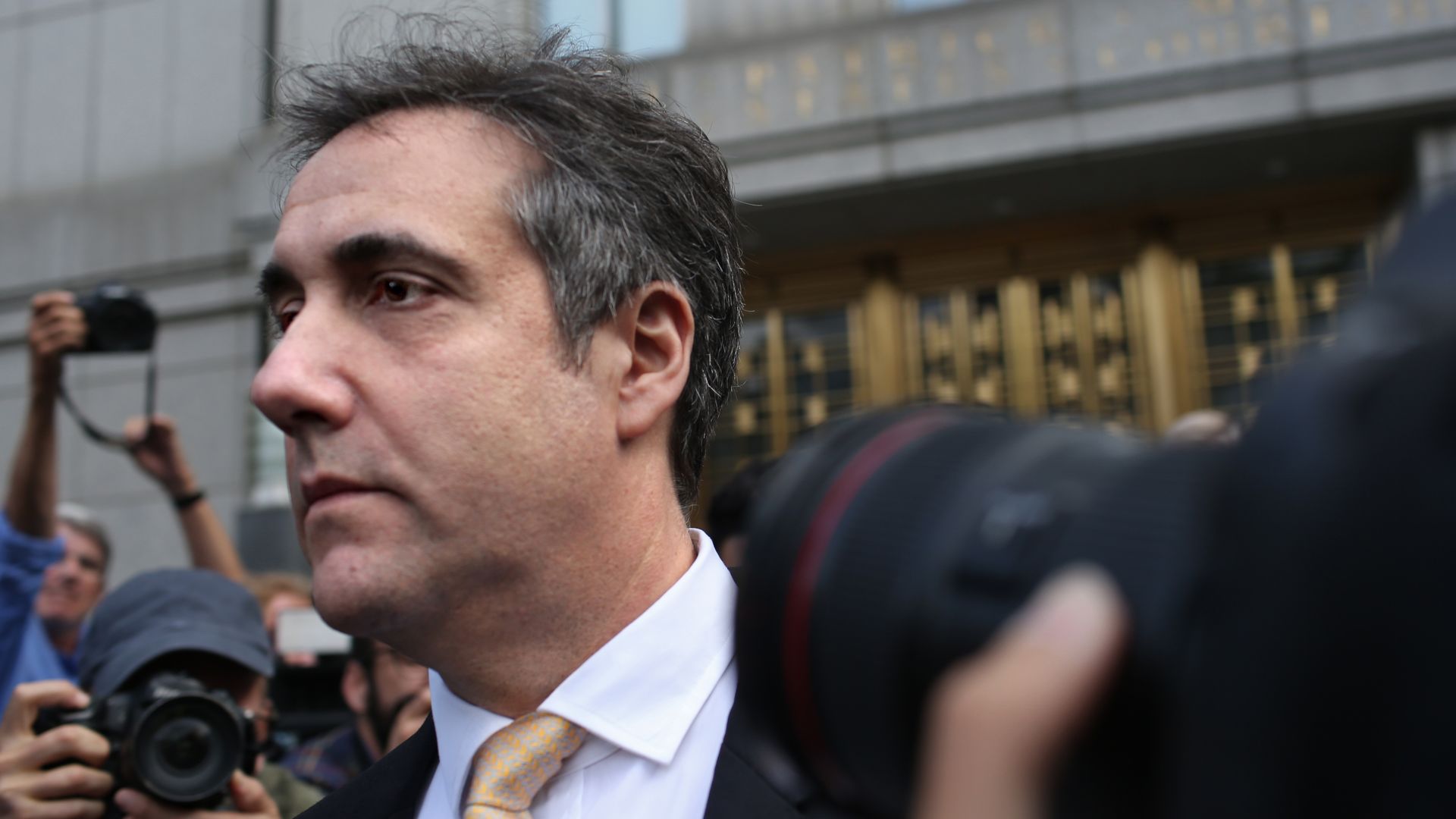 President Trump's former attorney Michael Cohen has pleaded guilty to lying to the Senate Intelligence Committee in 2017 about the length and scope of his work on plans to build a Trump Tower in Moscow.
The big picture: This is the first time that Cohen, who pleaded guilty in the Southern District of New York in August to campaign finance violations, has been charged in the Mueller investigation. In court, Cohen reportedly said he lied out of loyalty to Trump and to be consistent with the president's political messaging, per NBC News' Tom Winter. He has reportedly spent more than 70 hours in interviews with the special counsel, per ABC News.
According to court documents, Mueller charges that Cohen "knowingly and deliberately made the following false representations" in his testimony to the Senate Intelligence Committee:
False statement #1: The Moscow Project ended in January 2016 and was not discussed extensively with others in the Trump Organization.
Mueller claims Cohen discussed getting Russian government approval for the project as late as June 2016 and brought up "the status and progress" of the project to Trump and members of Trump's family on more than three occasions.
False statement #2: Cohen never agreed to travel to Russia in connection with the Moscow Project and "never considered" asking President Trump to travel for the project.
Mueller claims Cohen discussed traveling to Russia for the project and asked both Trump and a senior campaign associate about potentially sending Trump to Russia.
False statement #3: Cohen did not recall any Russian government response or contact about the Moscow Project.
Mueller claims Cohen contacted a Russian official asking for assistance with the project and that he received an email and a follow-up phone call from the official's personal assistant.
Go deeper: Read Michael Cohen's guilty plea
Go deeper