Grassley cancels hearings on Trump judicial nominees amid Flake standoff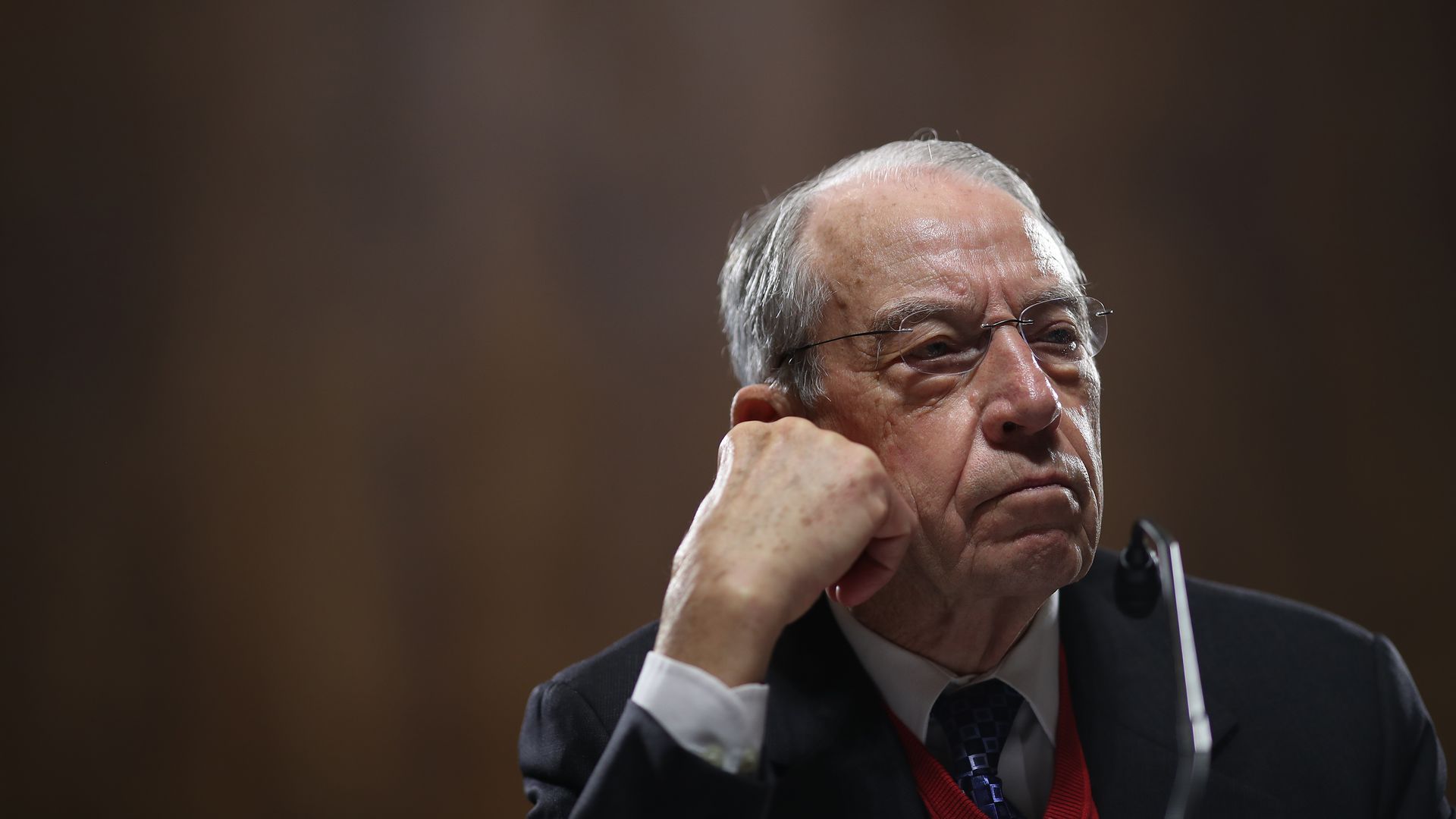 President Trump and Senate Republicans' efforts to swiftly confirm conservative judges to federal courts across the country hit a speed bump on Wednesday after Senate Judiciary Committee Chairman Chuck Grassley canceled panel votes set for Thursday on almost two dozen judicial nominations.
The backdrop: The cancellation comes amid a standoff with retiring Sen. Jeff Flake (R-Ariz.), who is holding firm on his pledge to oppose Trump's judicial nominees unless Senate Majority Leader Mitch McConnell schedules a vote on a bipartisan measure to protect the special counsel Robert Mueller. Republicans blocked a vote on the measure Wednesday.
Earlier on Wednesday, Flake voted against controversial nominee Thomas Farr to become a district judge in North Carolina. However, the nomination survived a key procedural vote after Vice President Mike Pence broke a 50-50 tie, inching Farr closer to confirmation.
Go deeper:
Go deeper