Controversial Trump judicial nominee survives key Senate vote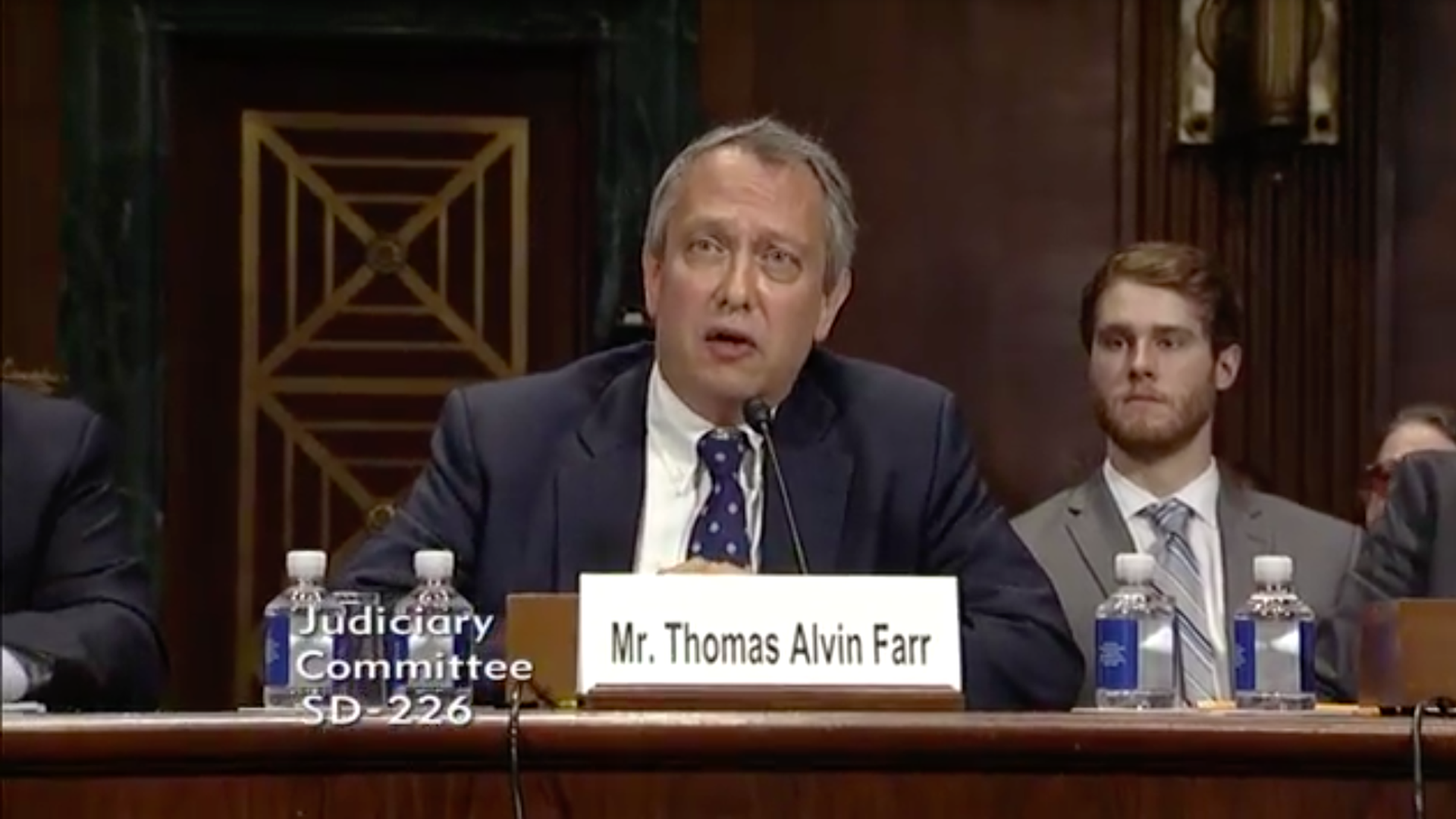 Thomas Farr, President Trump's controversial nominee to become a district judge in North Carolina, survived a key procedural Senate vote Wednesday after Vice President Mike Pence broke a 50-50 tie, inching him closer to confirmation.
Why it matters: Farr's record of supporting restrictive voting measures as an attorney in North Carolina has sparked backlash among Democrats and civil rights groups. Sen. Jeff Flake joined all Senate Democrats in opposing Farr in the vote, which preceded an expected final confirmation vote on his nomination later this week.
Go deeper: Trump judicial pick in limbo, seen as a threat to voting rights
Go deeper