Scoop: Ex-Snap exec Imran Khan raises $17.5 million for new startup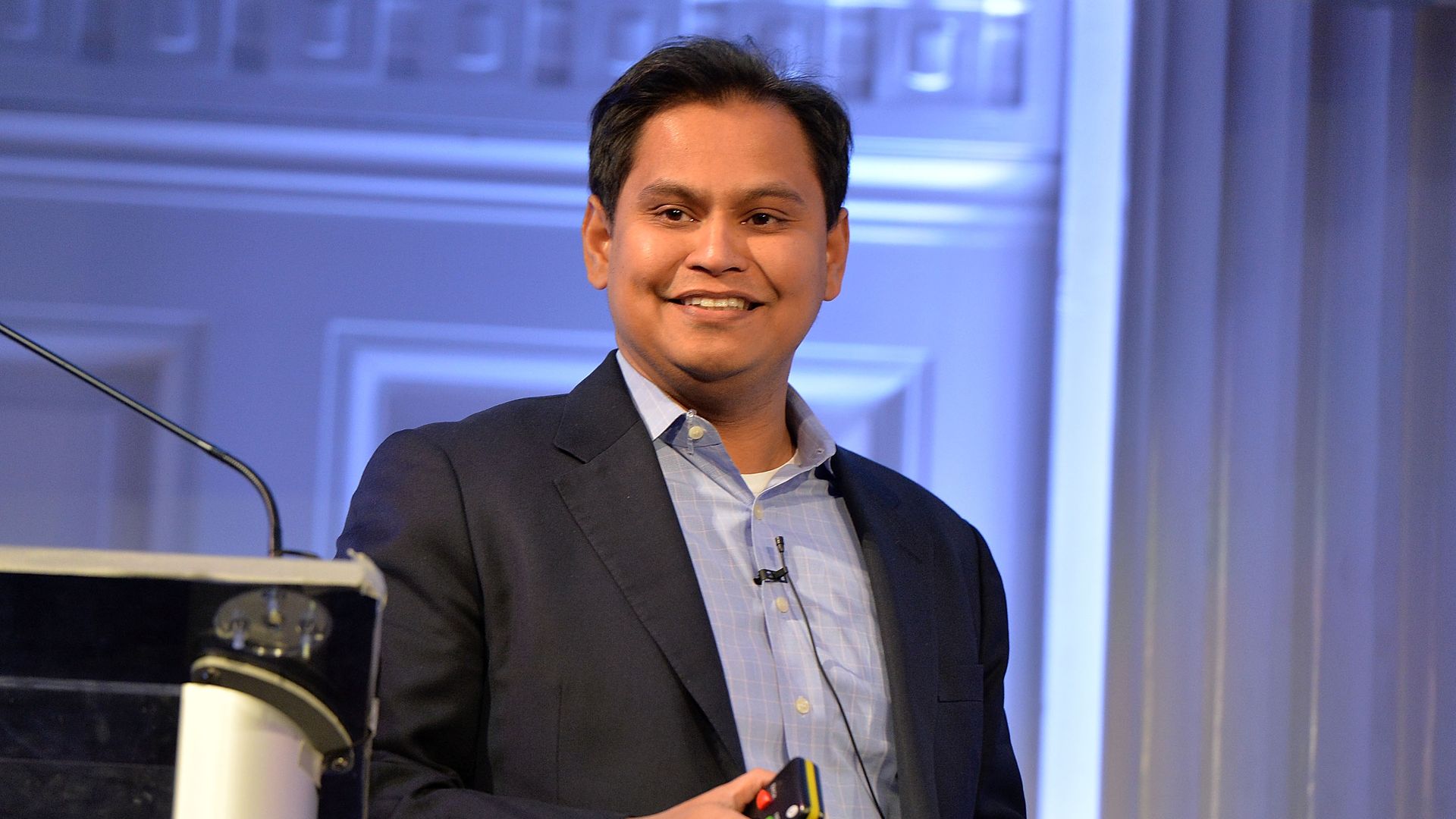 Imran Khan, former chief strategy officer at Snap Inc., has raised $17.5 million for his new e-commerce startup, according to a source familiar with the deal. Lightspeed Venture Partners was lead investor, with Khan's friends and family also participating.
Why it matters: Khan is launching a multi-brand retailer aimed at millennials, with an eye toward someday taking on Amazon.
Khan's wife Cate, who recently stepped down as head of retail for Amazon-owned Quidsi, will join the startup as a co-founder.
Jeremy Liew, a Lightspeed partner and early investor Snap, sees big potential in the multi-brand retailer model that Khan is going after, pointing to a slew of billion dollar-plus e-commerce exits in the last five years.
"Like the alumni of PayPal and other great companies, Snap employees will go on to build a new generation of startups. We are thrilled to partner with Imran and Cate Khan to fund the first of the Snap mafia."
— Jeremy Liew
The Los Angeles-based business is expected to launch in time for next year's holiday shopping season, with Khan using the money to build out his team.
He recently announced a slew of new high-level hires, including Jason Bosco, former VP of engineering at Dollar Shave Club to lead engineering, Alex Barinka, former deals reporter at Bloomberg to lead communications, and Matthew Terry, former VP of fulfillment at Thrive Market to lead fulfillment.
Khan hopes to hire another 20-25 employees in the next six months, according a source familiar with his plans. Many of the hires will focus on product and engineering.
We still don't yet know the startup's name or what product verticals in plans to begin with.
Go deeper