Nancy Pelosi nominated to be speaker of the House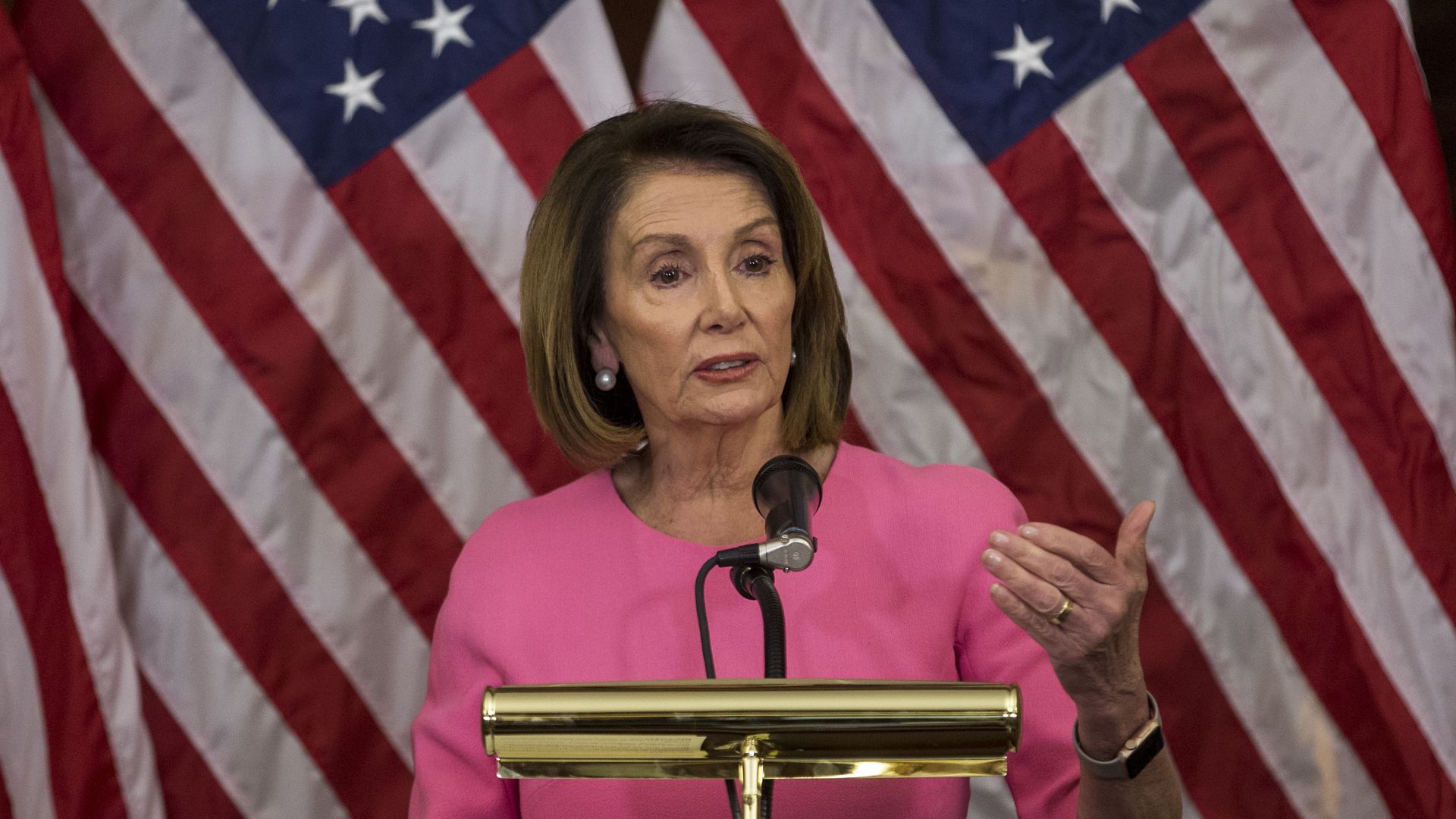 Rep. Nancy Pelosi (D-Calif.) has been nominated by the Democratic Caucus to be speaker of the House and will face a full floor vote on Jan. 3.
Why it matters: Pelosi, who has faced a wave of resistance from Democrats that believe the party needs fresh leadership, told reporters she thinks she's "in pretty good shape" to get the 218 votes necessary to be elected speaker for the second time. If elected, Pelosi will serve as a de facto opposition leader to President Trump, responsible not only for advancing the Democratic Party's policy agenda, but also for setting their strategy for investigating the administration.
Full House Democratic leadership results:
House majority leader: Rep. Steny Hoyer (D-Md.)
House majority whip: Rep. James E. Clyburn (D-S.C.)
House Democratic Caucus chair: Rep. Hakeem Jeffries (D-N.Y.)
Congressional Black Caucus chair: Rep. Karen Bass (D-Calif.)
Assistant House Democratic leader: Rep. Ben Ray Luján (D-N.M.)
This list will be updated as more results come in.
Go deeper