Former Facebook employee: "The company doesn't try" to boost diversity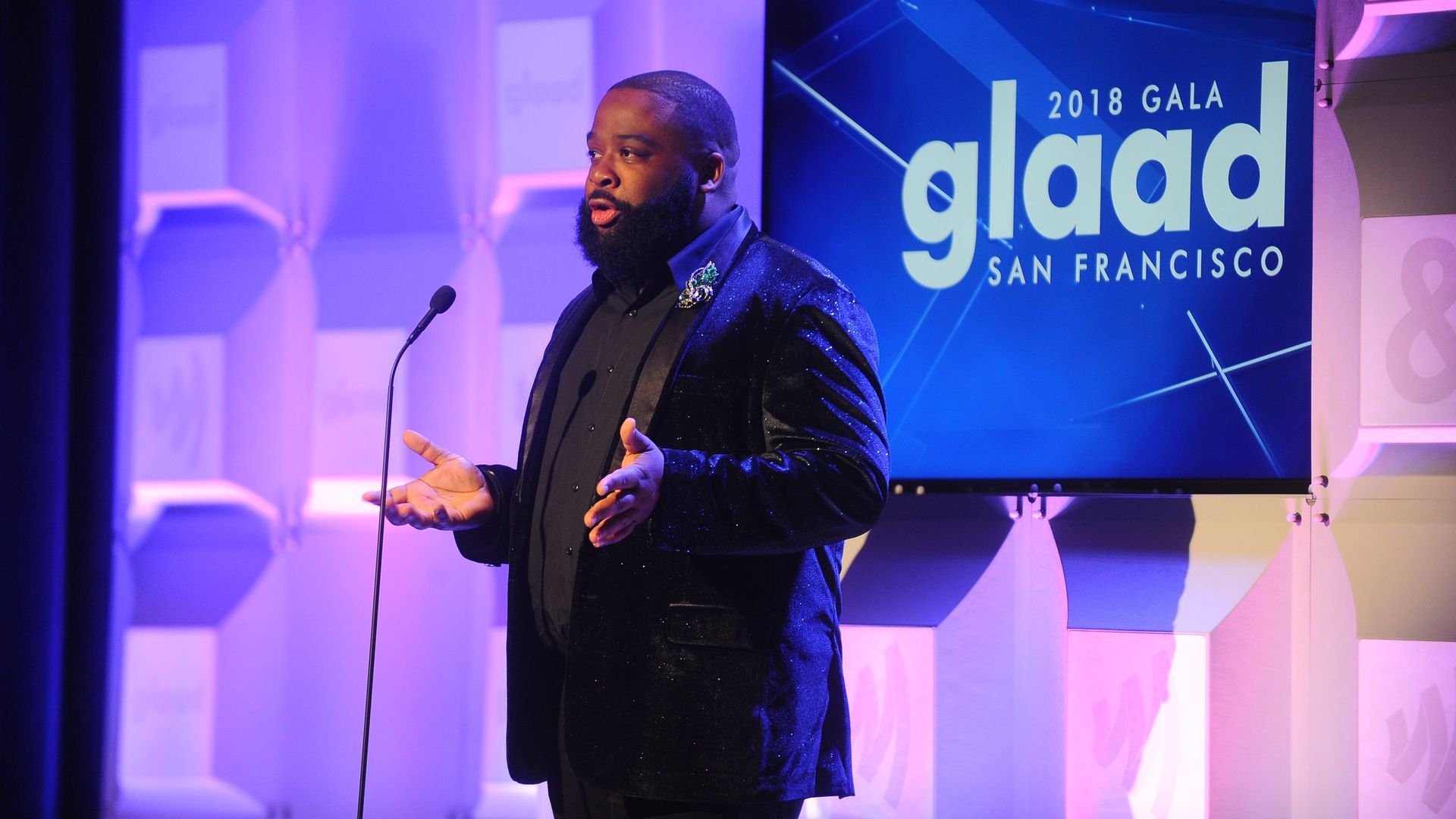 Former Facebook employee Mark Luckie, whose departing memo to Facebook employees went viral on Tuesday, told Axios that the problem isn't just that there are so few black faces in the company's leadership or its ranks. It's that Facebook doesn't seem invested in creating a more welcoming environment.
Why it matters: For Facebook, this is yet another issue where the company has to defend itself. More broadly, the whole industry is beginning to be called to account for a long record of failing to deliver on promises of inclusion.
"The company doesn't try. It could be doing much more than it's doing."
— Luckie during an interview with Axios Tuesday night
He pointed to companies like Twitter and Slack as examples of enterprises that are investing time and money into changing their cultures:
"They are allocating resources. They are going beyond lip service."
Facebook's response: "The growth in representation of people from more diverse groups, working in many different functions across the company, is a key driver of our ability to succeed," Facebook spokesperson Anthony Harrison said in a statement. "We want to fully support all employees when there are issues reported and when there may be micro-behaviors that add up."
Luckie lamented that the company's official response was limited to communications from two of the few black executives at the company.
"I'd like to see greater acknowledgement from Mark [Zuckerberg], Sheryl [Sandberg] or some of the VPs," he said. "They do public posts for all manner of issues."
What's next: A delegation from Facebook, including Sandberg, is meeting Thursday with Color of Change, which has been pushing for greater diversity in tech. Luckie called that an opportunity to continue the conversation he had started.
As for Luckie, he's moved to Atlanta. For the moment, he is working on finishing up a scripted sci-fi podcast he had been writing in his spare time. After that, he's not sure what his next job will be.
"I don't anticipate going back into tech. I'd love to continue the fight, or lead the charge, but I don't have it in me. I've just been failed so many times."
Go deeper