What the criminal justice reform bill would mean for the opioid crisis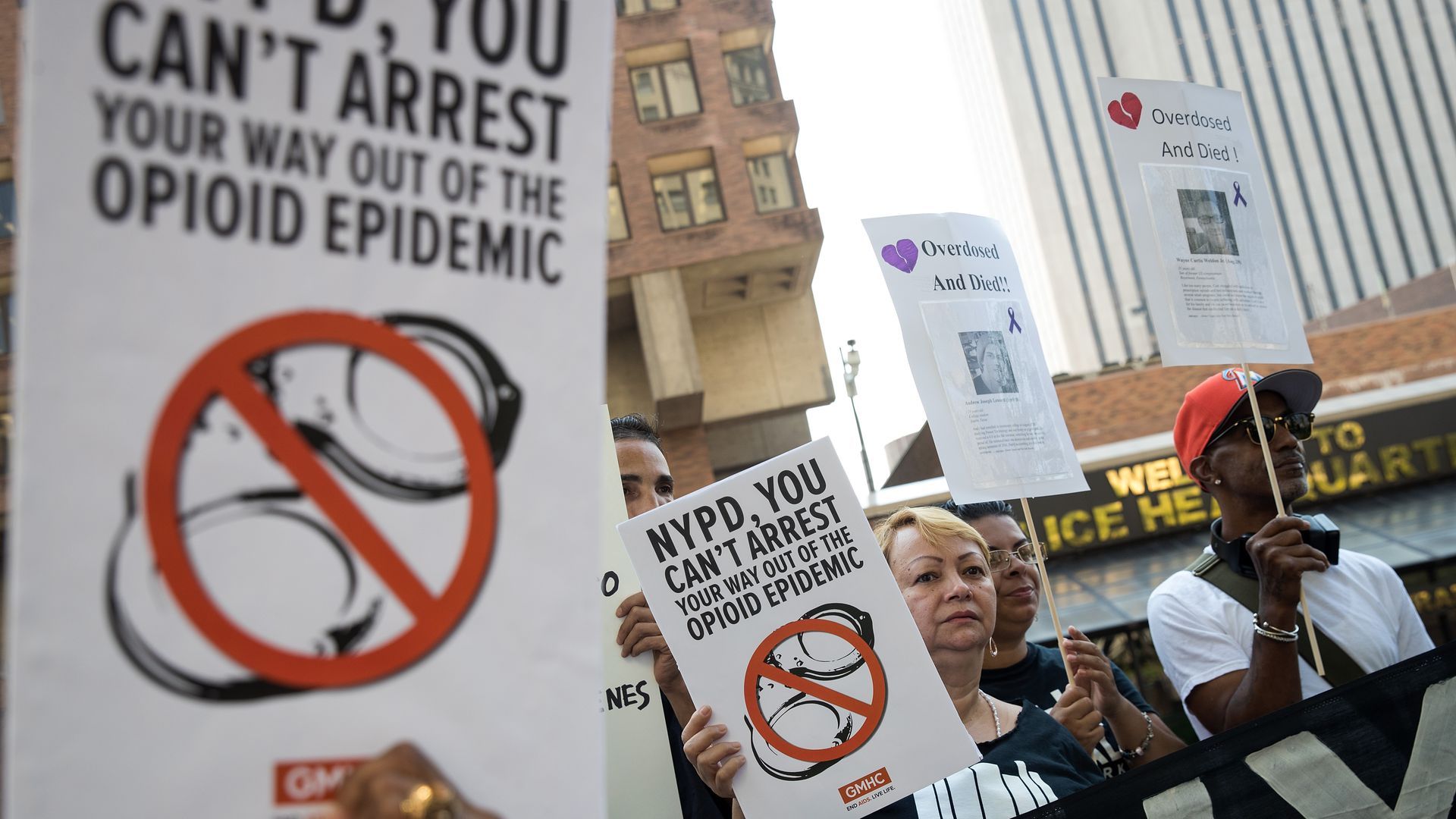 Congress' criminal justice reform bill has some implications for the opioid crisis.
Details: High-level fentanyl and heroin traffickers would not be eligible for credits to reduce their sentence. These credits are available to lower-level inmates — many of whom have a substance abuse disorder — and can be earned through participation in treatment programs. The bill also would require the Bureau of Prisons (BOP) to submit a report on a pilot program for medication-assisted treatment.
What they're saying: "The bill comes far short of requiring BOP to provide treatment inside and to be linked to the treatment on the outside upon re-entry, [and] that's a huge missed opportunity," Northeastern University's Leo Beletsky says.
"Shortened sentences are obviously imperative but if people are being released, there needs to be very specific re-entry work done to make sure they don't overdose and die," Beletsky adds.
The bill is also limited to the federal system, while opioid users are often charged with simple possession or petty crimes that are generally prosecuted at the state and local level, Stanford University's Keith Humphreys tells Axios.
Go deeper: GOP senators battle McConnell for vote on criminal justice reform
Go deeper