Big-box stores are shrinking — and moving to the city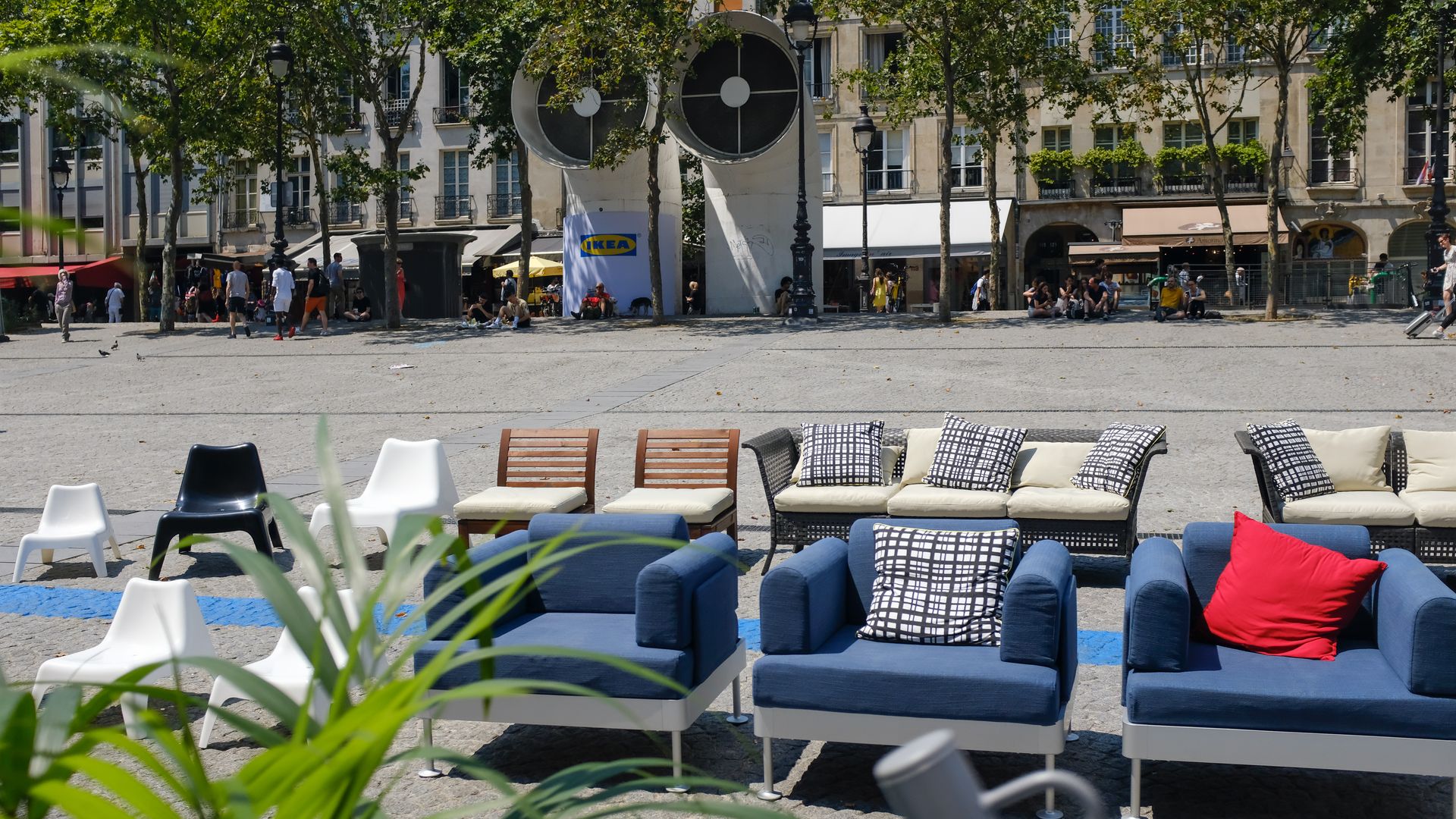 Millennials aren't the only ones ditching the suburbs for the cities. Some iconic retailers — fighting to stay relevant as Amazon looms — are downsizing and shifting to city centers.
The big picture: As the density of the world's biggest cities keeps increasing, hopping in a car to drive out to a big-box suburban store 8 or 10 miles away is becoming a thing of the past.
Driving the news: Ikea has plans to open 30 smaller stores in big cities, AP reports. At 54,000 square feet, these are about one-quarter the size of a mall anchor like Macy's.
"Many people are still prepared to drive to big Ikea stores. But with growing choice online and improvements in delivery options, increasing numbers of people are becoming more reluctant to travel when they can shop online."
—
Neil Saunders, managing director at GlobalData Retail
Ikea is not alone.
Target has done the same, building a handful of mini-stores right next to college campuses.
And Walmart's new, futuristic Sam's Club Now — half the size regular Sam's Club stores and outfitted with cashierless checkout — opened in Dallas earlier this month.
But, but, but: "I don't see this as a revolution," says Neil Saunders, managing director at GlobalData Retail. The big stores in suburbs will survive, but at the same time, smaller urban locations will pop up to give shoppers choice.
What to watch: Amazon is once again leading the pack.
The e-commerce giant has built 18 bookstores across the country.
Now, it's carving a place in grocery with Amazon Go locations in major cities, in addition to its purchase of Whole Foods.
And the 4-Star store, Amazon's latest venture, which only sells products that have received 4-star or higher reviews online, offers everything from coffeemakers to toys to TVs.
Go deeper