Scoop: The secret meeting between Israel and Sudan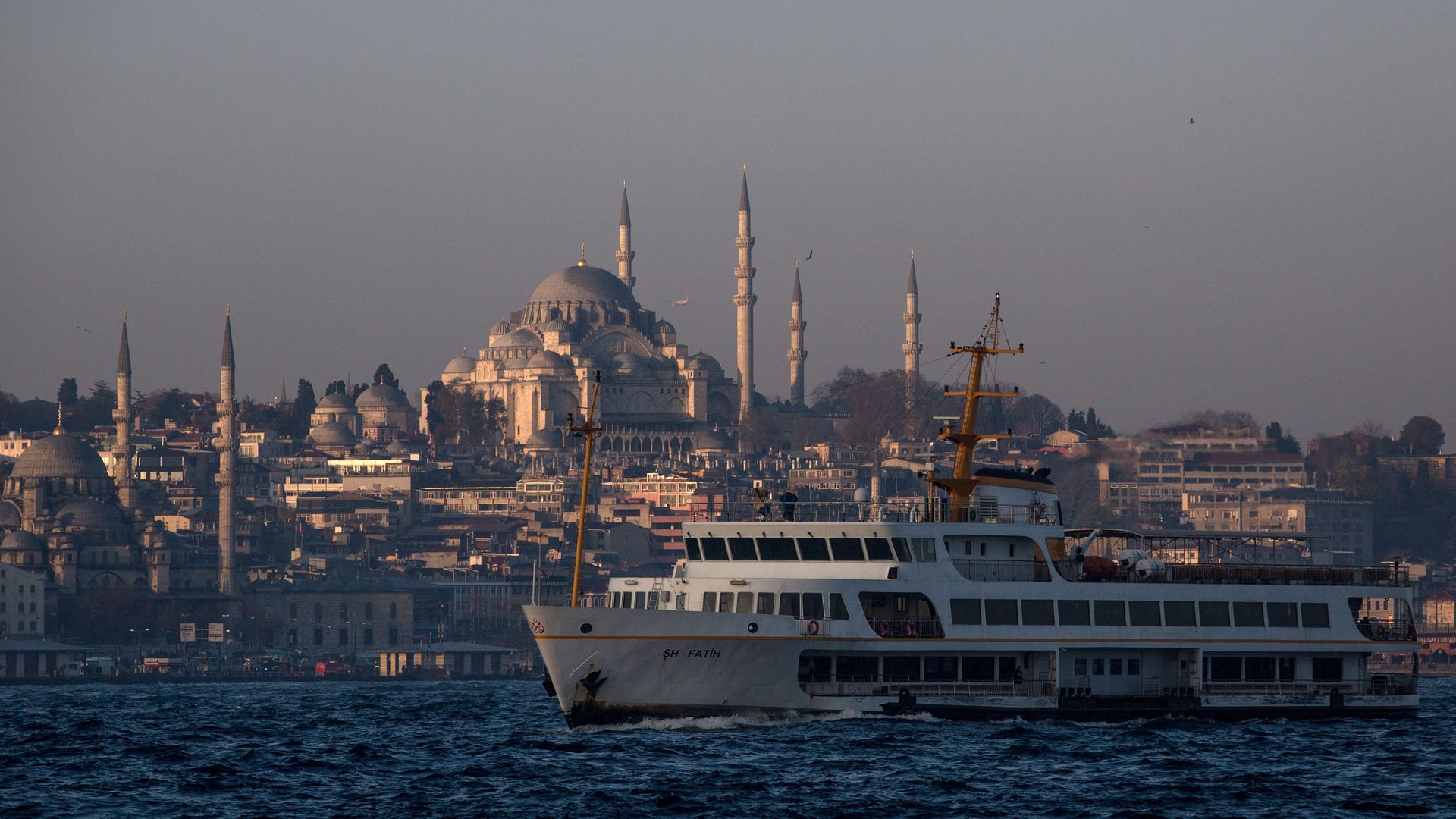 A special envoy from the Israeli Foreign Ministry held a secret meeting in Istanbul with Sudanese officials a year ago as part of an attempt to renew the dialogue between the two countries, a source briefed on the meeting told me.
Why it matters: There has been deep hostility between the two countries over the last several decades, though Sudan is not officially designated in Israel as an enemy state. Israel is the only country in the world that Sudan does not allow its citizens to visit legally. Sudan used to host Hamas' headquarters and was an ally of Iran, but since 2014 it has started to distance itself from Tehran and pivot toward Saudi Arabia. In response, Israel began in 2016 to quietly lobby the U.S. and EU members to boost economic aid to Sudan.
The meeting:
The Israelis gave the Sudan file to a senior diplomat in charge of relations with countries with whom Israel does not have diplomatic relations.
The Sudanese sent to the meeting a senior aide to the then-intelligence chief, Mohamed Atta, who is now serving as Sudan's ambassador to Washington.
The secret meeting took place in the Istanbul office of a Turkish businessman and close confidant of Sudanese President Omar al-Bashir.
The source briefed on the meeting told me the Israelis and Sudanese discussed the warming of relations between the countries and possible Israeli aid to Sudan in the fields of medicine, agriculture and the economy. An Israeli Foreign Ministry spokesman didn't deny this account and told me: "No comment."
A senior Israeli official tells me Israel was in contact with Sudan for some time in order to see whether it might be possible to renew diplomatic ties with the Arab-Muslim country.
The official said the issue was discussed in a meeting between Prime Minister Netanyahu and the president of Chad, Idriss Deby, who arrived in Israel this week on a historic visit after five months of secret talks between Israel and Chadian officials. Deby told Netanyahu he is ready to encourage Sudan to warm ties with Israel.
The latest: Today, after another meeting with Deby, Netanyahu issued a statement saying he will travel in a few weeks to Chad in order to give a joint statement with his Chadian counterpart on the resumption of diplomatic relations, which were cut in 1972.
Go deeper