Flashback: Trump told Ohio factory workers not to sell their homes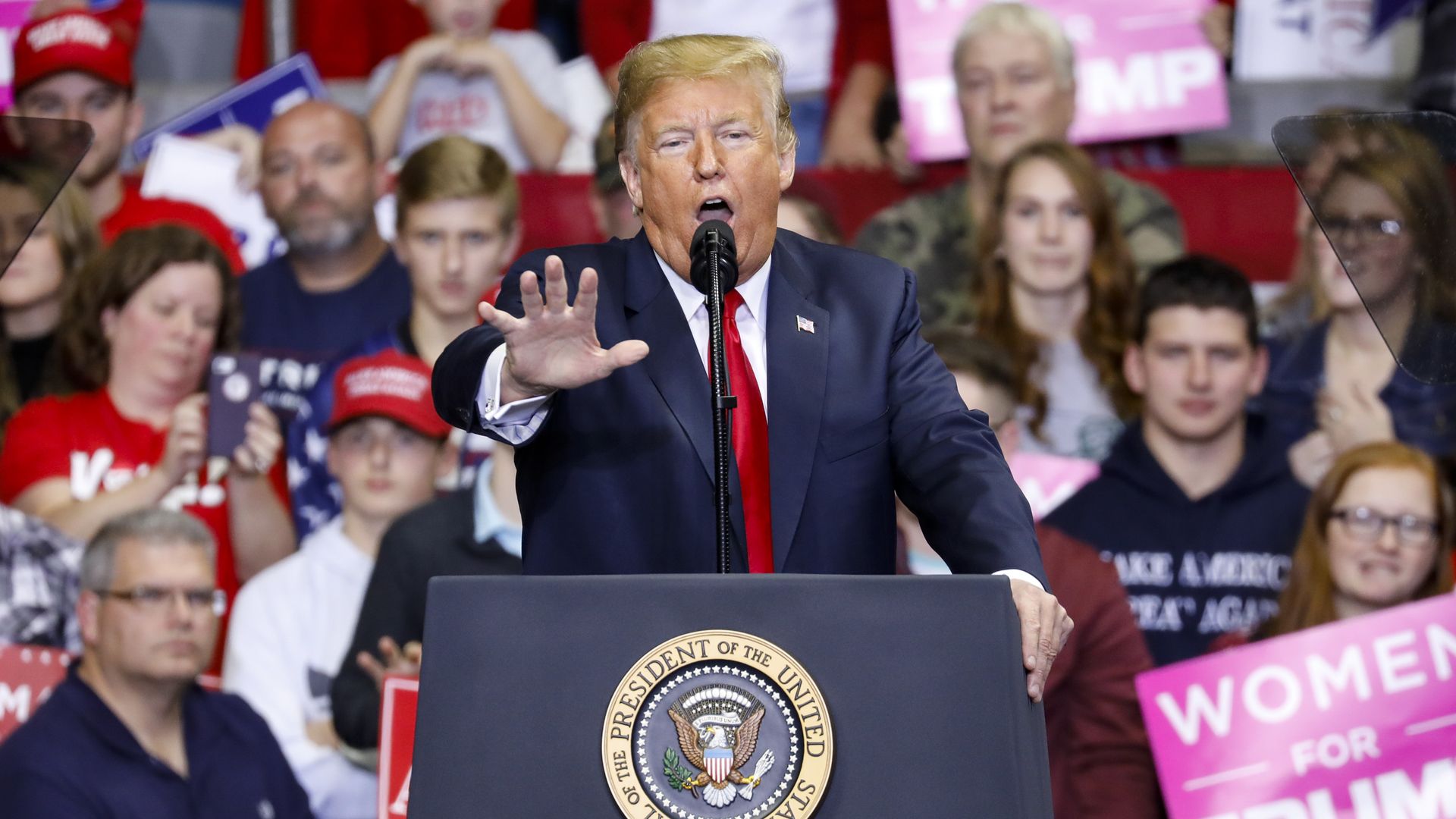 At a 2017 rally in Youngstown, Ohio, President Trump promised residents that manufacturing jobs would be returning to the state, telling the crowd: "Don't move. Don't sell your house."
Why it matters: General Motors announced Monday that it will "unallocate" multiple North American plants in 2019, including Lordstown Assembly in Warren, Ohio. Rep. Tim Ryan (D-Ohio), whose constituency includes Youngstown and Warren, called on Trump to "keep his word," claiming the president "has been asleep at the switch and owes this community an explanation."
Go deeper