U.S. promises Israel it will press nuclear watchdog on Iran atomic archive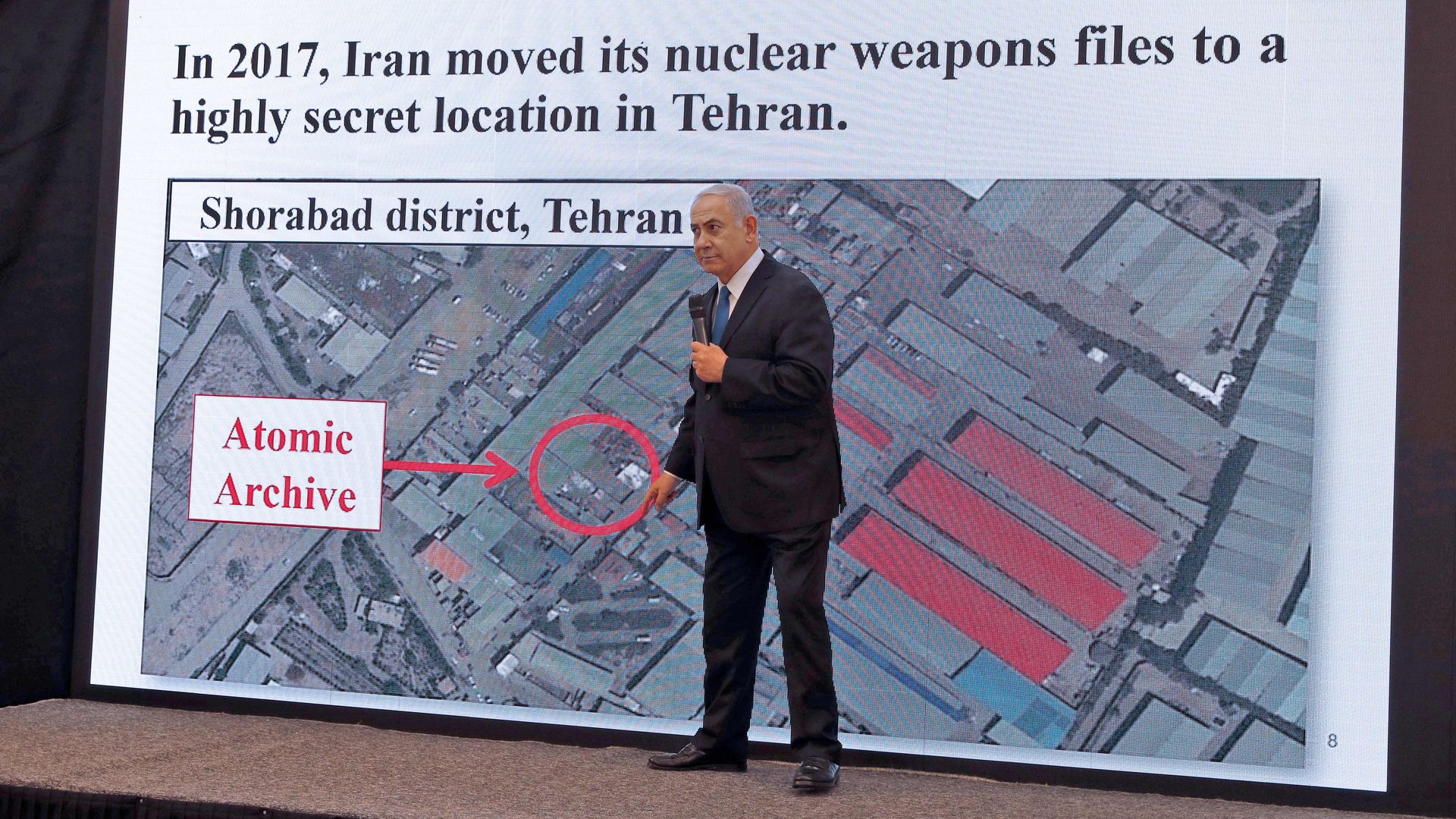 The Trump administration has promised Israel it will put pressure on the International Atomic Energy Agency (IAEA) to examine revelations from Israel about Iran's nuclear program, State Department officials told me.
Why it matters: As part of the Iran nuclear deal, the IAEA closed its investigation into the possible military dimensions of Iran's nuclear program, and the Iranians have never fully disclosed their past efforts to develop nuclear weapons. In an attempt to reopen the investigation, Israel publicly reveled the Iranian nuclear archives captured by Israeli intelligence in Tehran. The archives showed Iran was working until 2003 on building at least five nuclear warheads. In his address to the UN in September, Prime Minister Benjamin Netanyahu also revealed a warehouse allegedly used to store undeclared parts from Iran's nuclear program.
Two weeks ago, U.S. special envoy for Iran Brian Hook visited Israel and met with Netanyahu, officials from the Israeli foreign ministry, the Mossad and military intelligence. The talks dealt with the Iranian military entrenchment in Syria, U.S. sanctions on Iran and the status of the Iranian nuclear program.
Israeli officials told Hook the IAEA was dragging its feet over Israel's disclosures, and the political director of Israel's foreign ministry, Alon Ushpiz, told Hook Israel was angry the IAEA didn't take the Israeli intelligence seriously, Israeli officials tell me.
State Department officials who were briefed on Hook's talks in Israel told me the U.S. envoy promised his Israeli counterparts the U.S. would press the IAEA on the matter.
They added that Hook told the Israelis that the U.S. finally has a confirmed ambassador to the IAEA in Vienna. He said the new ambassador, Jackie Wolcott — a close confidant of national security adviser John Bolton — will "work aggressively to make sure the IAEA seriously addresses all information provided by Israel, the U.S. and other countries regarding the Iranian nuclear program."
What to watch: Israeli officials told me they were satisfied with what they heard from Hook and that they hope renewed U.S. pressure will change the dynamics in the IAEA and maybe even lead to reopening of the nuclear watchdog's investigation regarding the possible military dimensions of the Iranian nuclear program.
Go deeper