IBM CEO argues web platforms should be liable for content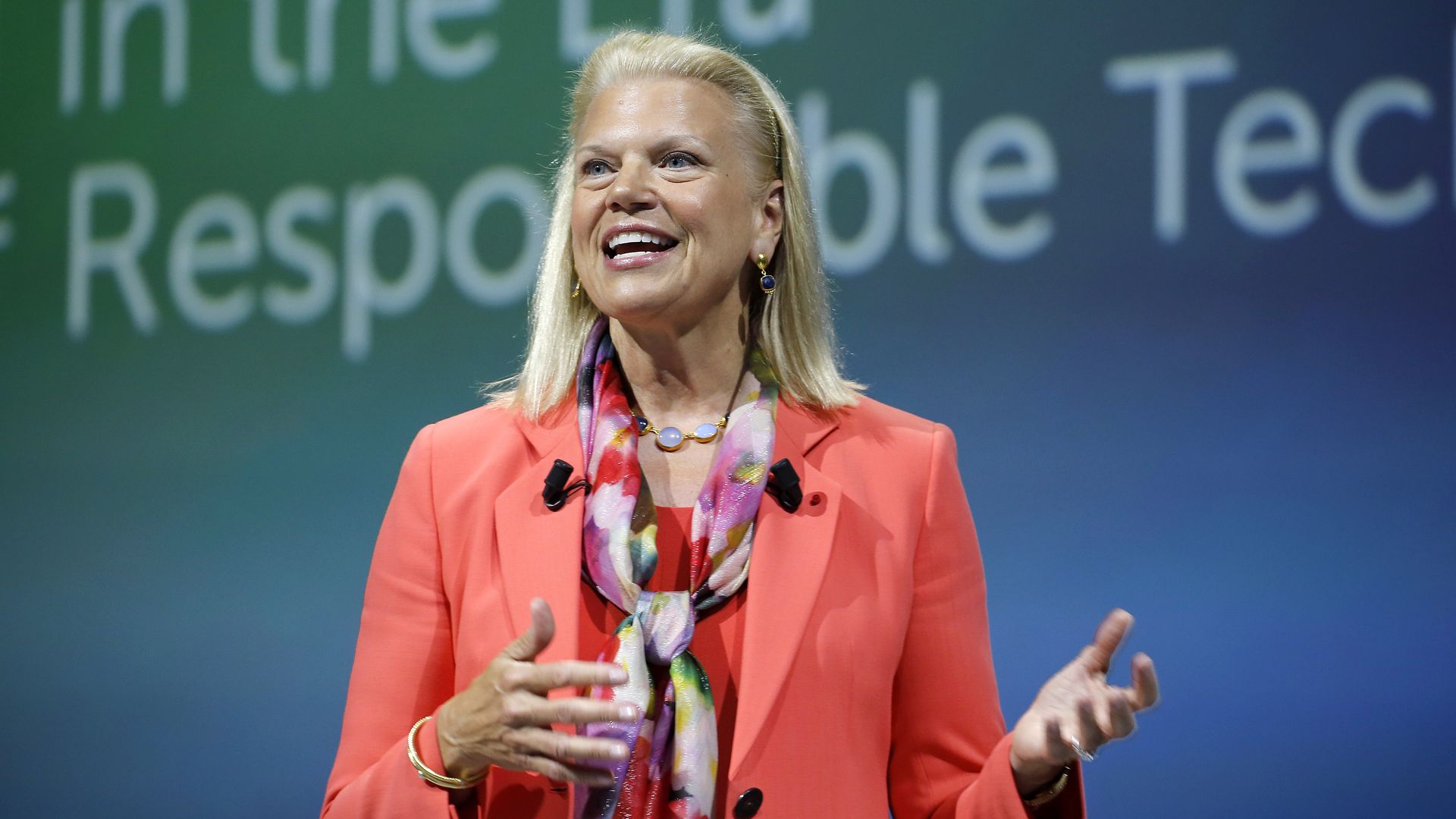 IBM chief executive Ginni Rometty said Monday that governments should rethink laws that shield "dominant online platforms" from being sued or penalized over the content they host.
Why it matters: Rometty is the latest tech leader to call for tighter regulation on the industry, especially when it comes to platform companies like Facebook and Google. Apple CEO Tim Cook said in an interview with "Axios on HBO" this month that new rules were "inevitable." Making platforms liable for user content is one of the most aggressive options available to policymakers.
What they're saying: "On liability, new thinking is needed," Rometty said in Brussels. "Platforms which tolerate dissemination of illegal content should not be shielded from liability."
She said that the company supported making platforms responsible for taking down terrorist content, and praised recent U.S. legislation that makes platforms liable if they knowingly publish content that enables sex trafficking of children.
In the United States, web platforms have been shielded from legal liability for user-contributed content by a 1996 law. Policymakers in Europe have had an easier time pitching speech-related restrictions in the absence of First Amendment-style protection for free expression.
The bigger picture: Rometty, like Cook, is trying to differentiate her company from Google and Facebook, whose ad platforms earn revenue in fundamentally different ways from IBM.
She said that in addition to liability for web platforms, European policymakers should focus on bringing more transparency to artificial intelligence.
Go deeper:
Go deeper