"Misinformation" is Dictionary.com's word of the year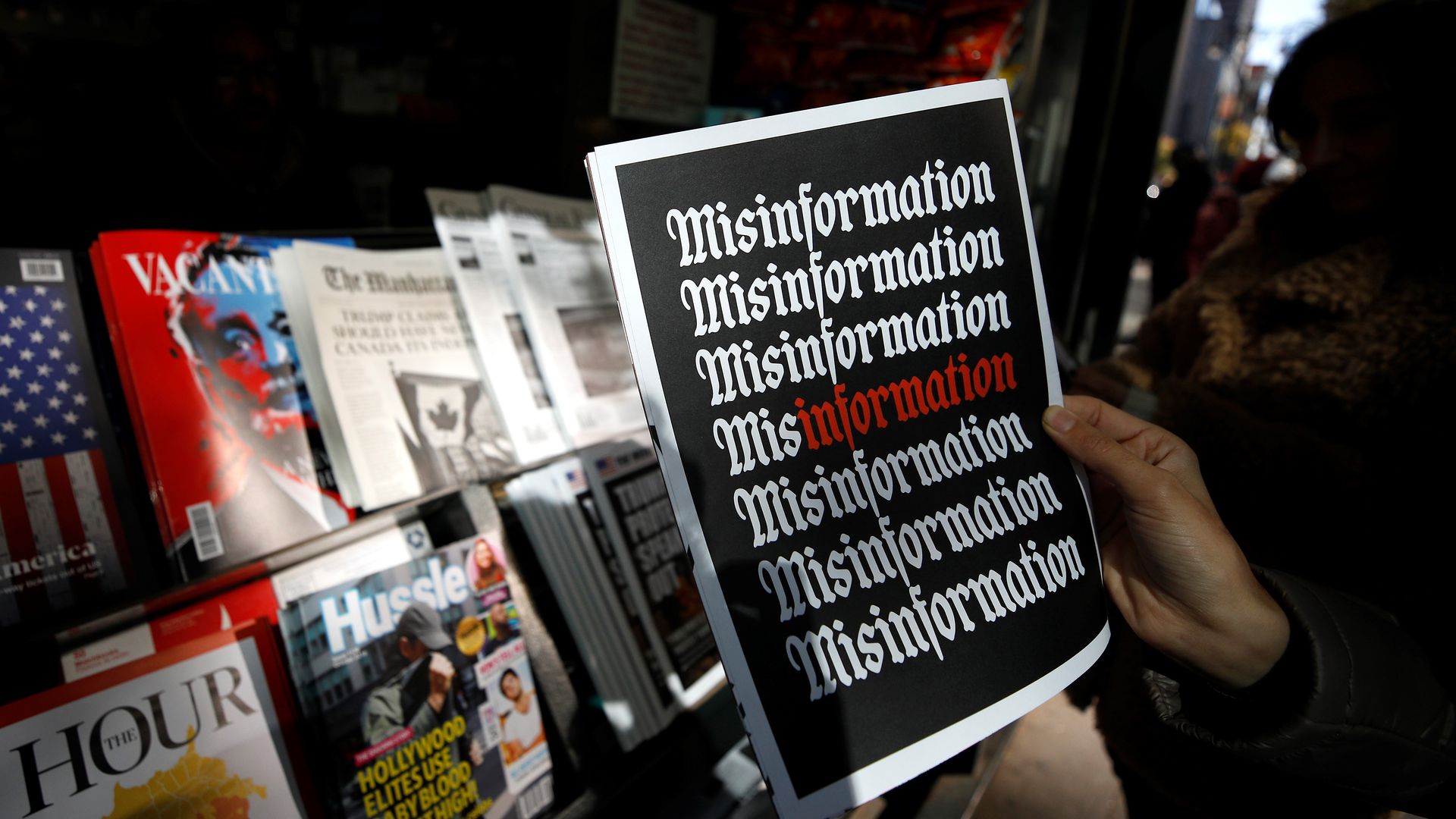 Dictionary.com has selected "misinformation" as its 2018 word of the year, defining it as "false information that is spread, regardless of whether there is intent to mislead," reports AP.
The big picture: Search results on Dictionary.com suggested that society's "relationship with truth" has become a common theme, with words like "mainstream," "white lie" and "Orwellian" among those that spiked at various points this year, per AP. Social media platforms have come under intense scrutiny in 2018 for their role in spreading misinformation that incites violence — as in Myanmar, for example, where investigators say Facebook played "a determining role" in disseminating hateful rhetoric about Rohingya Muslims.
Go deeper