Bill Gates holds out climate hope, despite Trump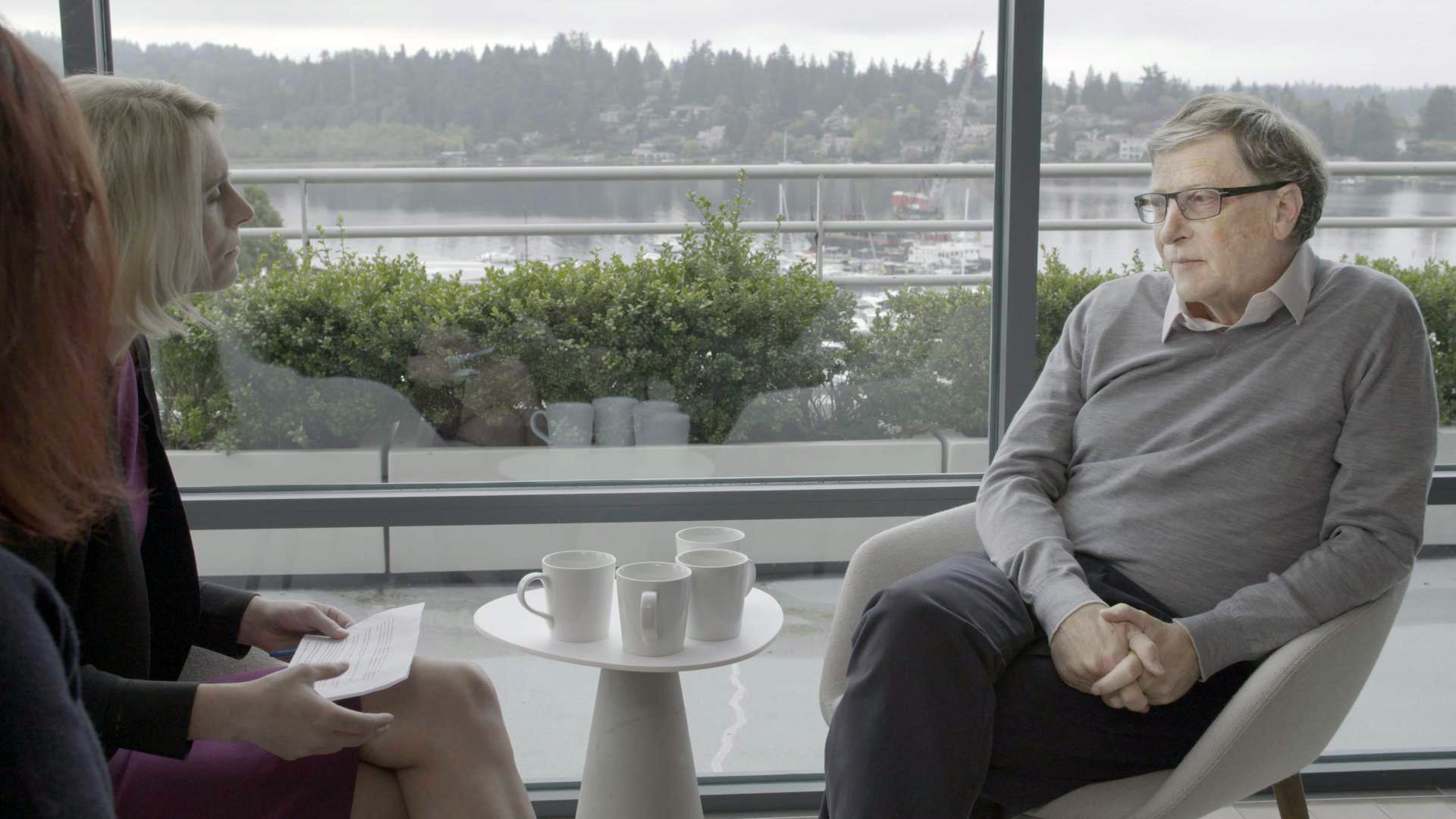 I'm not surprised that Bill Gates remains optimistic that we can avoid ecological disaster despite little progress toward reducing carbon emissions. But I am a bit surprised he won't take a tougher public line against President Trump.
Driving the news: Gates has met several times with Trump, most recently in March. And while he has yet to get concrete positive action from the president on climate or other issues close to his heart, he refuses to talk critically about the president. Pressed several times on the matter in an "Axios on HBO" interview, he briefly acknowledged areas where the executive branch hadn't taken action before quickly shifting to point out others who have acted — including Congress, business leaders and other countries.
Why it matters: In his post-Microsoft life, Gates has emerged as one of the world's biggest philanthropists, focusing on global health and other issues. Many of those benefitting from Gates Foundation investments are also those feeling the impact of climate change most severely. Gates has also been an investor in a number of energy projects, including Terrapower, a small-scale nuclear energy startup.
Between the lines: Gates isn't alone among tech leaders. While some are clearly outspoken critics, others have preferred to either pick their battles or otherwise work with Trump even as they oppose his positions.
Apple CEO Tim Cook also continues to meet with Trump, even as he opposes a number of the president's policies, including his positions on environmental issues, immigration and LGBTQ issues.
In addition to being an eternal optimist, Gates is also highly pragmatic. Evidently he has concluded there just isn't enough to gain by publicly criticizing the president.
My thought bubble: While tech CEOs have to consider their fiduciary duty to shareholders in weighing how much to confront Trump, Gates is freer to take a tougher line if he chooses. Trump seems to crave approval and playing hard to get might be an effective tactic.
The big picture: Gates did talk about the challenges that make this a tough issue, broadly speaking, on which to summon political will.
"It's not an easy problem to engage people in because the effects come just gradually," Gates told Amy Harder and me in the interview. Plus, he says, the problem is complicated. People tend to focus on transportation and clean energy, but that's only a small piece of a much larger problem. (Amy Harder has more on this in her column.)
The bottom line: Gates said there is a fundamental unfairness in the impacts of climate change.
The rich will be disappointed on vacations: "Our visits to coral reefs won't be as nice as they've been in the past."
But the poorest will starve: "The people who didn't do the emissions are the ones who will will suffer the most," Gates said.
Go deeper:
Go deeper