Apple heads back to the Supreme Court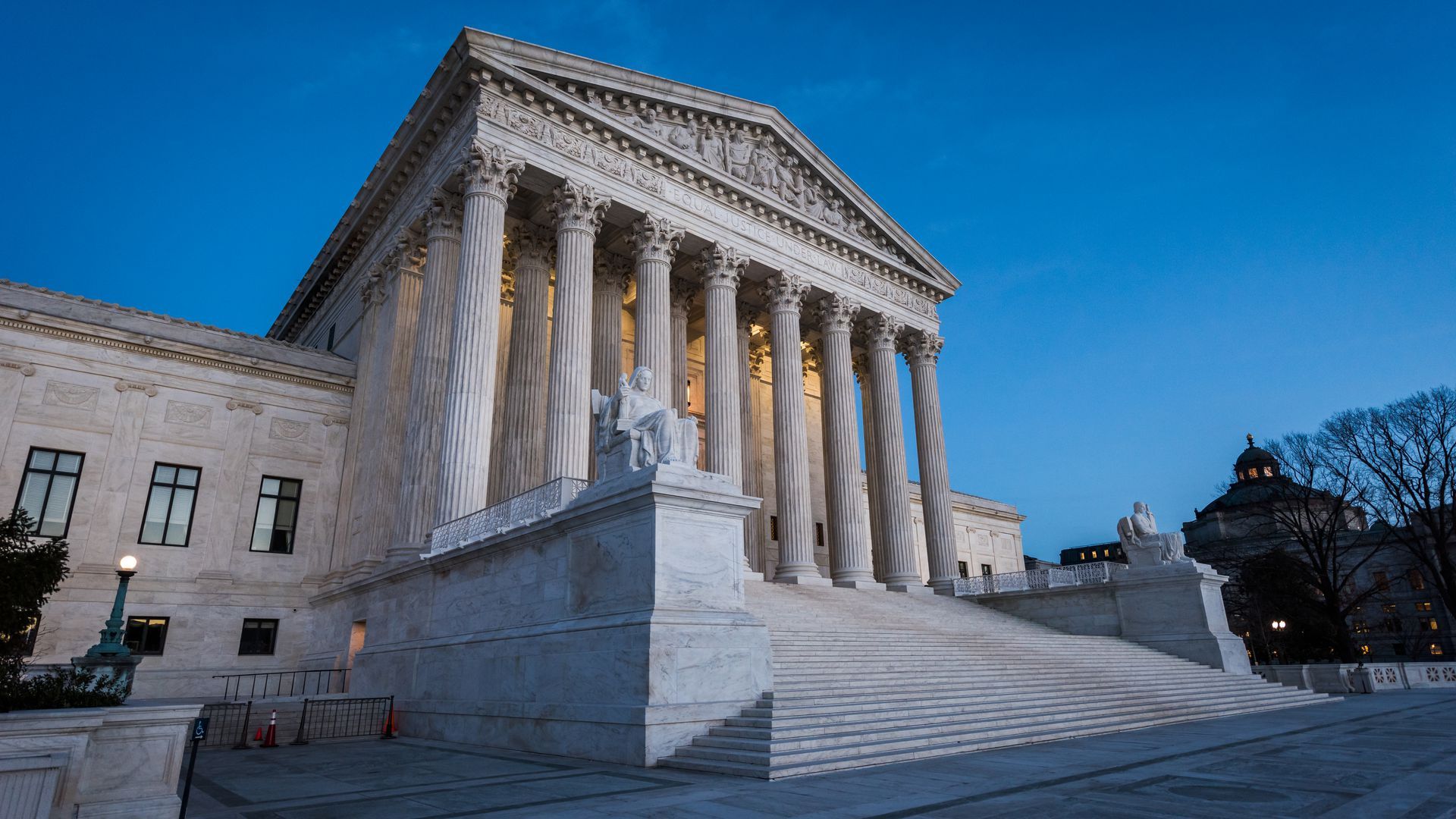 Apple will be before the U.S. Supreme Court this morning as part of a long-running dispute over whether the company exercises and abuses monopoly power in being the sole distributor of iPhone apps and taking a 30% cut.
Why it matters: The ruling could impact a broad range of digital marketplaces, not just Apple's. The company has seen support for its position from a range of tech and business trade groups, including ACT Online, CCIA and the Chamber of Commerce.
Between the lines: The Supreme Court isn't deciding the merits of the matter, but rather deciding whether those who buy iPhone apps can sue the company over the way it runs the App Store and takes its cut.
What Apple will argue: The iPhone maker believes that if anyone has a beef with the company, it would be developers, not consumers. Furthermore, it believes that by serving as an intermediary it is making the iPhone environment safer while still allowing developers to set their own prices.
What the plaintiffs maintain: Lawyers for the consumers suing Apple contend that the business relationship is between Apple and consumers. After all, it's Apple that shows up on your credit card when you buy apps.
The bottom line: It's an important case as more and more of the economy shifts from physical marketplaces to digital ones, and one more way in which the antitrust argument is being made against Big Tech.
Go deeper