Trump's new barrier for migrants attempting to reach U.S.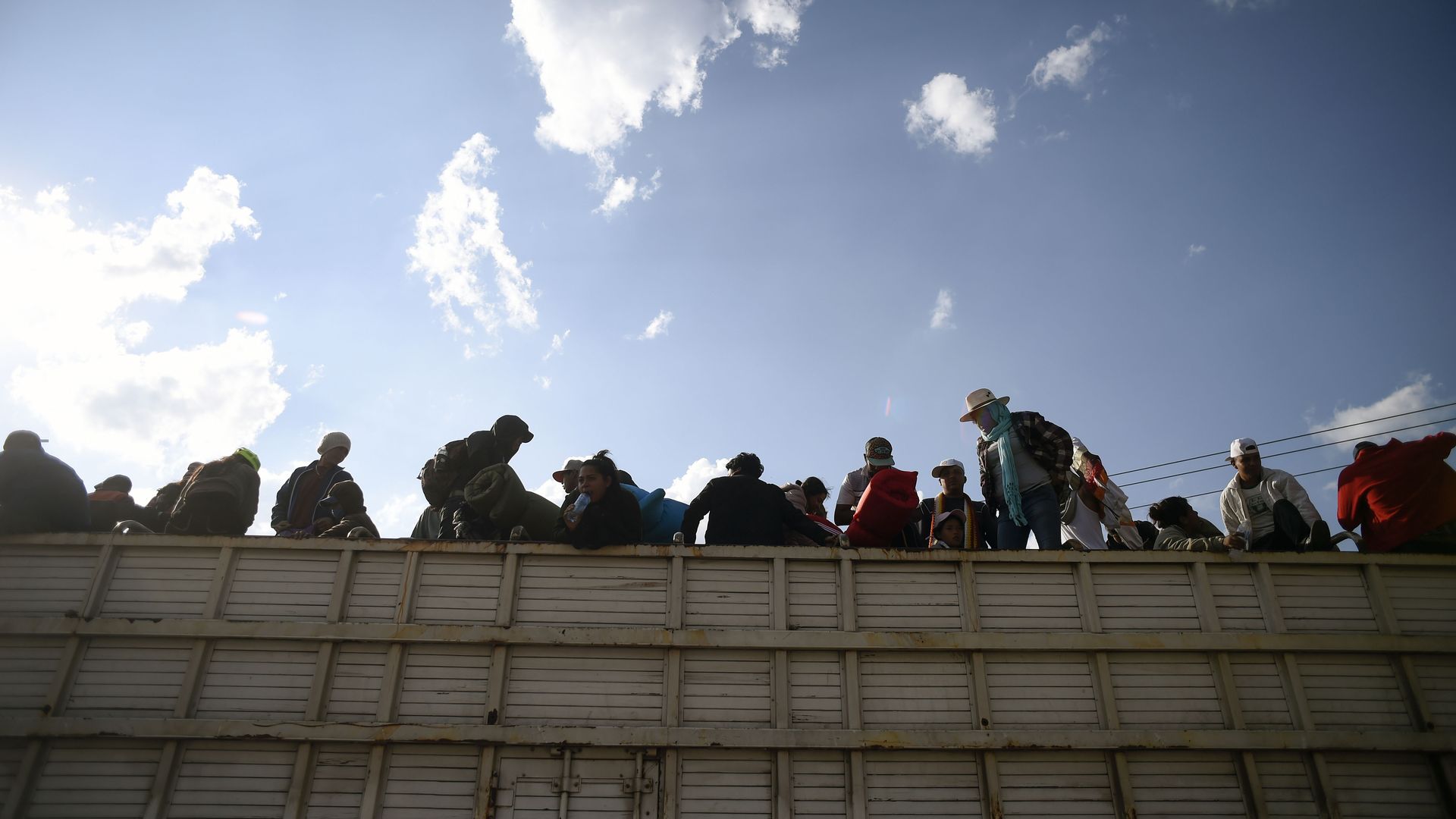 President Trump wants asylum seekers to wait in Mexico as cases are processed, under a "Remain in Mexico" plan that's a sharp break with current policy.
Between the lines: The Washington Post's lead print story says he has a deal. "The Trump administration has won the support of Mexico's incoming government for a plan to remake U.S. border policy by requiring asylum seekers to wait in Mexico while their claims move through U.S. courts."
But Mexican officials dispute the deal is final, per the N.Y. Times: "While Mexican officials said no decision has been made, leaders of the incoming government are under immense pressure to deal with thousands of migrants lined up along the border between the two countries."
Trump tweets that "catch and release" is now "Catch and Detain."
Go deeper