Free shipping and floundering department stores are changing Black Friday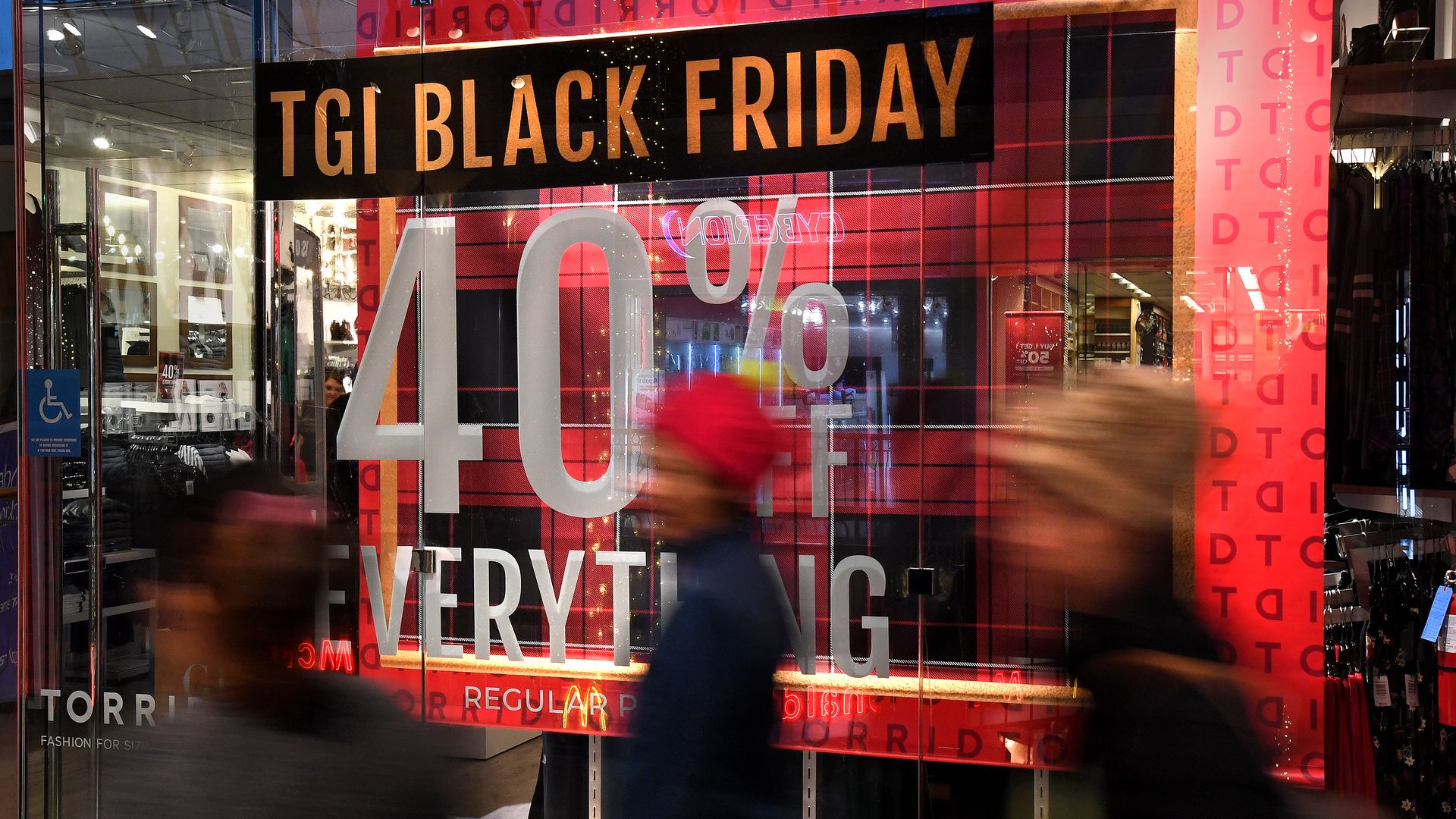 The cultural phenomenon of Black Friday is radically changing as brick-and-mortar department store giants die off and online shopping becomes increasingly convenient and popular, the New York Times' Tiffany Hsu reports.
Why it matters: "The retail bonanza is increasingly met with indifference or disapproval by Americans who want to spend time with their families, sleep in and give underpaid retail employees a break," Hsu writes.
The trends:
The big stores that used to be the main attractions on Black Friday — such as Sears and Toys 'R Us — are closing their doors.
Big-ticket items with the most tantalizing discounts are more likely to be bought online now instead of in stores.
Free shipping deals on Cyber Monday and Black Friday have resulted in most consumers choosing to order online instead of waiting in long lines in the cold to be the first to take advantage of in-store sales.
The extended time frame for Black Friday deals has led to calmer lines as well.
Go deeper