1. Khashoggi and the caravan: Trump's Thanksgiving morning talking points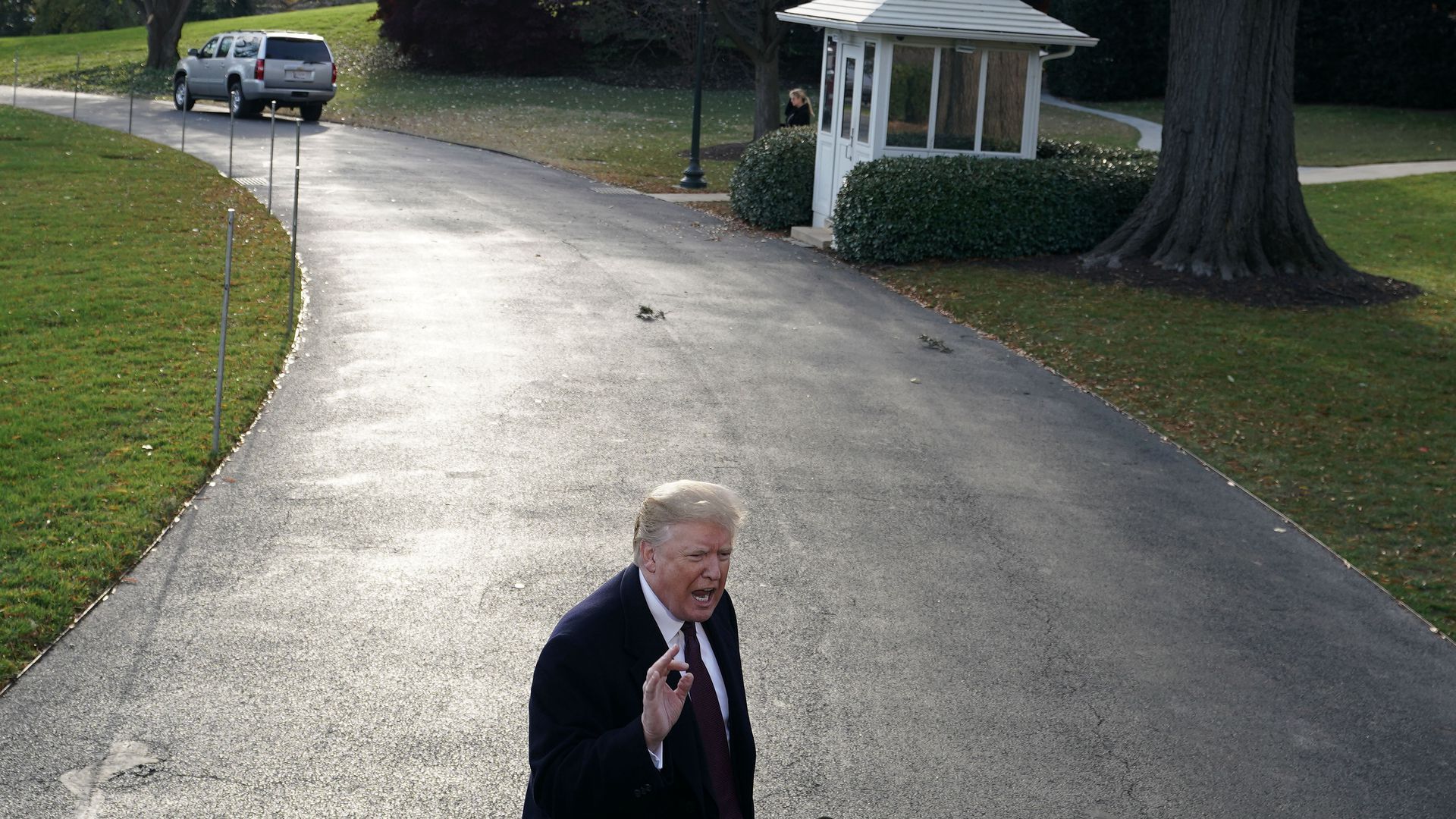 President Trump spoke with reporters on Thanksgiving morning and hit on hot topics like border security and his relationship with Saudi Arabia.
One key quote: When discussing his reaffirmed commitment to Saudi Arabia: "[T]hey're putting up tremendous amounts of money to fight terrorism. Now, they were part of terrorism and nobody is going to try and justify that. They were a big part of it. But they're spending a lot of money and they're opening up and they're doing a lot of things."
On Khashoggi's murder: "I hate the crime, I hate what's done, I hate the cover up. And I will tell you this the crown prince hates it more than I do and they have vehemently denied it. The CIA points it both ways, you know, and as I said, maybe he did maybe he didn't. But I will say very strongly that they're a very important ally, and if we go by a certain standard, we won't be able to have allies with almost any country."
On reaffirming support to Saudi Arabia: "Saudi Arabia has been a longtime strategic partner. They're investing hundreds of billions of dollars in our country. I mean, hundreds of billions. They're keeping the oil prices low. ... But very importantly, they're investing billions of dollars, they're buying their equipment from us. And remember this: they don't have to buy from us."
On the caravan: "There are many criminals in that caravan, and the big caravan hasn't arrived yet. And we're well fortified, we have fencing and walls like very few people have. ... We need workers. But they have to come in legally.  We want them to come in. But they have to be people that want to work and want to do a great job for our country. They come in through a merit system."
On authorizing the use of lethal force against migrants: "If they have to, I hope they don't have to, but you know, you're dealing with a minimum of 500 serious criminals. So I'm not going to let the military be taken advantage of. I have no choice."
On closing the border: "[I]f we find that it gets to a level where we lose control or people are going to start getting hurt, we're going to close entry into the country for a period of time until we get it under control."
On his meeting with China's President Xi: "I'm very prepared, I've been preparing for it all my life. It's not like, oh gee, I'm going to sit down and study it. I know every detail. I know every stat, I know it better than anyone who's ever known it and my gut has always been right."
On Ivanka's emails: "Very innocent, short period of time, early on. There was no deletion of emails like the 33,000, probably another 100,000 that Hillary Clinton did after she got the subpoenas. There was no bleached bit. There was no anything, just innocent emails, no classified emails, a much different deal. Another fake news story."
On visiting troops in Afghanistan: "We're going to do some interesting things. We'll be doing some very interesting things."
One Thanksgiving thing: Trump said he's grateful for "[g]reat family, and for having made a tremendous difference in this country. I made a tremendous difference in this country. This country is so much stronger now than it was when I took office and you wouldn't believe it...We've made a lot of progress."
Go deeper:
Go deeper