Trump's business dealings could still face a Southern exposure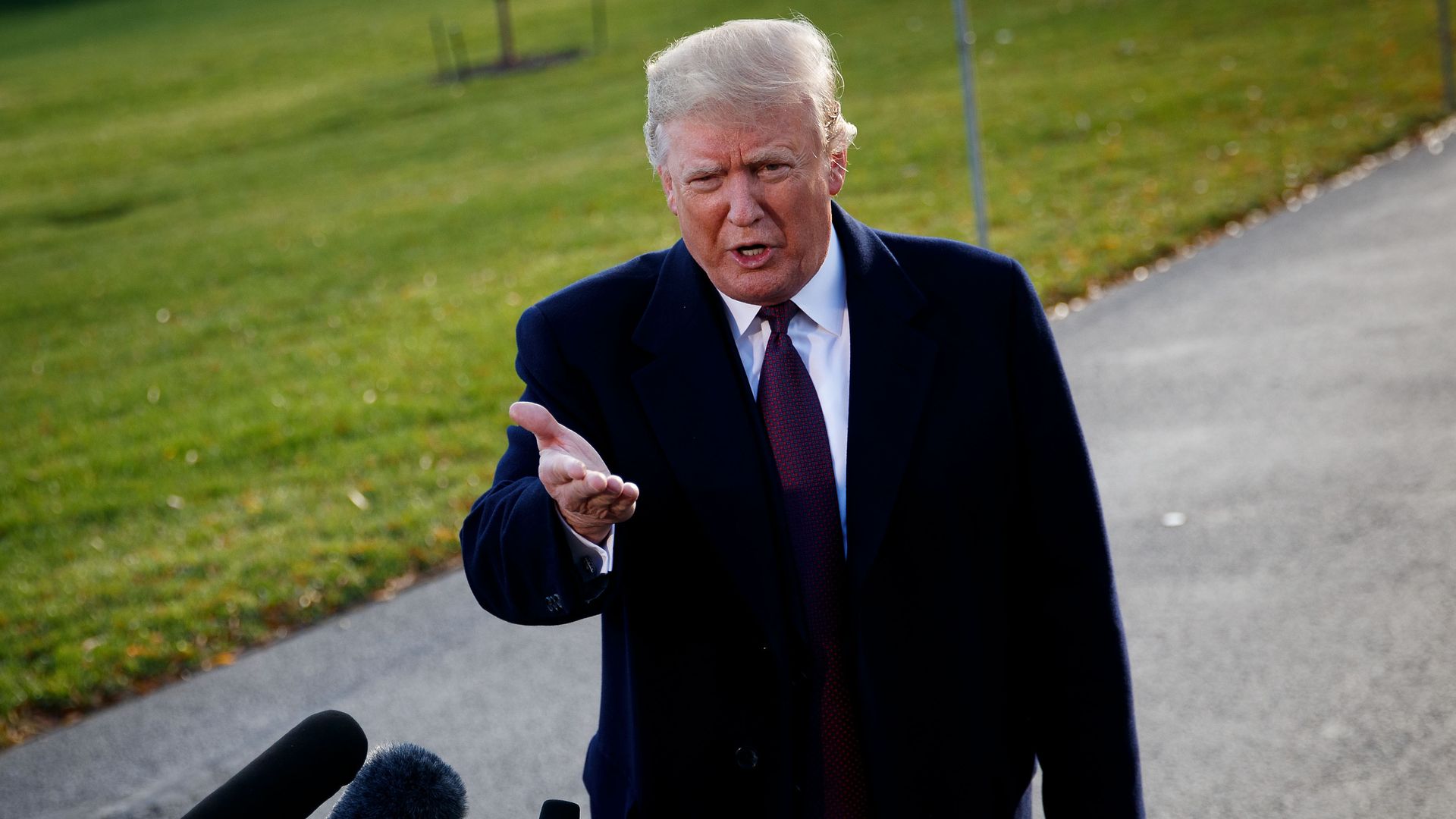 I asked Trump lawyer Rudy Giuliani whether he thinks he knows what the Trump Organization's chief financial officer Allen Weisselberg gave federal prosecutors in his immunity deal with the U.S. attorney for the Southern District of New York.
What he's saying: "Yes. And I'm not worried about it," Giuliani said. How could he be so sure? Has he spoken to Weisselberg? Giuliani later conceded he hadn't spoken to Weisselberg. "I guess I don't know for sure," he said. "Somebody could've misled me, something new could've come up. Maybe say 'reasonably confident'. That would be a better way of phrasing it."
Why this matters: Trump told the N.Y. Times last year that Mueller would cross a red line if he started prying into his business affairs. But that's what key people in Trump's orbit worry is happening, tangentially, with the Southern District's investigation of Michael Cohen and his illegal activities while working at the Trump Organization.
These people have told us they're far more worried about the Cohen investigation in New York than they are about whatever Mueller comes up with.
Their concern: When these federal prosecutors struck an immunity deal with Weisselberg — the man who knows more about Trump's business affairs than anyone — it suddenly raised the specter of a deep investigative dive into the financial affairs of Trump's business.
Go deeper:
Go deeper