The Hometown Tour: Washington, D.C.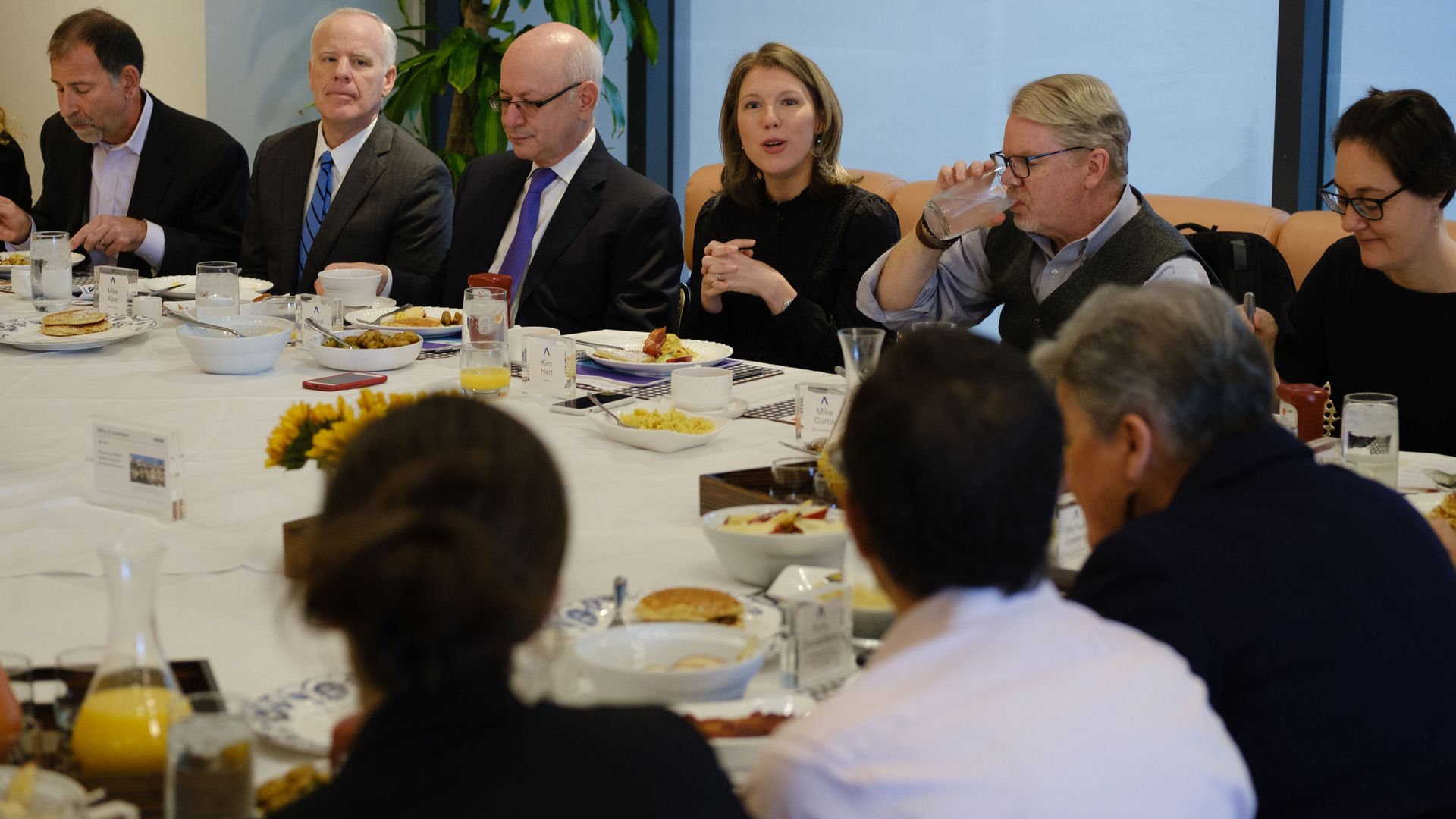 After kicking off in Washington, D.C. and stopping in Savannah, Denver and Los Angeles, the Hometown Tour closed out the year in Washington, D.C. Axios Editor-in-Chief Nick Johnston and Managing Editor Kim Hart led a discussion on the state of education, affordable housing and small business in the city and surrounding area.
Why it mattered: 24 leaders from D.C.'s top foundations, non-profits, and think tanks shared thoughts and ideas on how to solve some of the city's biggest challenges.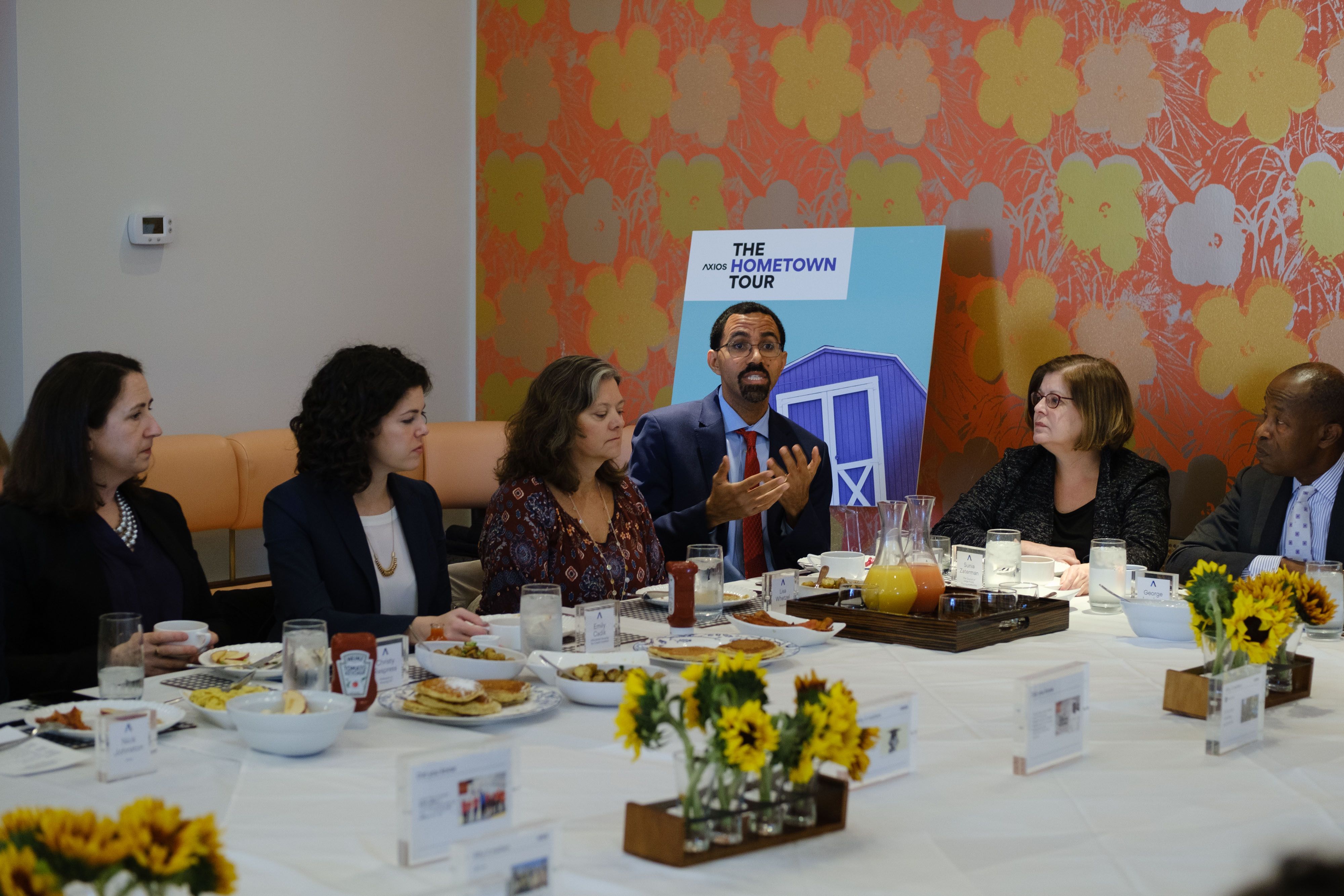 Housing
Kim Hart opened the conversation by asking for thoughts about Amazon's recent announcement that its HQ2 will be split between Virginia's National Landing and New York City's Long Island City.
Christy Respress, Executive Director of Pathways to Housing D.C. expressed deep concerns about the move, specifically around housing. She sees the need for "a housing affordability plan for the city that allows people who are here to stay here and balancing out people who are coming to enjoy it as well."
Melissa Boteach, Senior Vice President at the Center for American Progress and Mark Vitner, Senior Economist at Wells Fargo agreed that new jobs and economic development are a good thing for D.C.'s opportunity zones but also mentioned the need for guardrails to ensure locals are not pushed out.
Education
The attendees stressed the interconnectedness of housing and education in D.C.
Michael Casserly, Executive Director of the Council of Great City Schools noted the need for cross-sector collaboration, "Inequities that have been referred to around the table get reflected in the classrooms, and show up as achievement gaps in our schools. Schools have limited number of tools to narrow the gaps."
John B. King Jr., Education Trust President and CEO called for a renewed sense of urgency of education outcomes and preparedness for jobs, especially when considering the Amazon HQ2 arrival. "We need better collaboration between our high schools and colleges, particularly around high demand fields that will be associated with Amazon."
Transportation
The conversation then shifted, digging into the relationship between transportation, affordable housing, and work opportunities.
Jenny Schuetz, a Fellow at the Brookings Institute emphasized the need for local governments to be smarter and more efficient about their transportation dollars. She noted that designated bus lanes are much cheaper than building metro lines.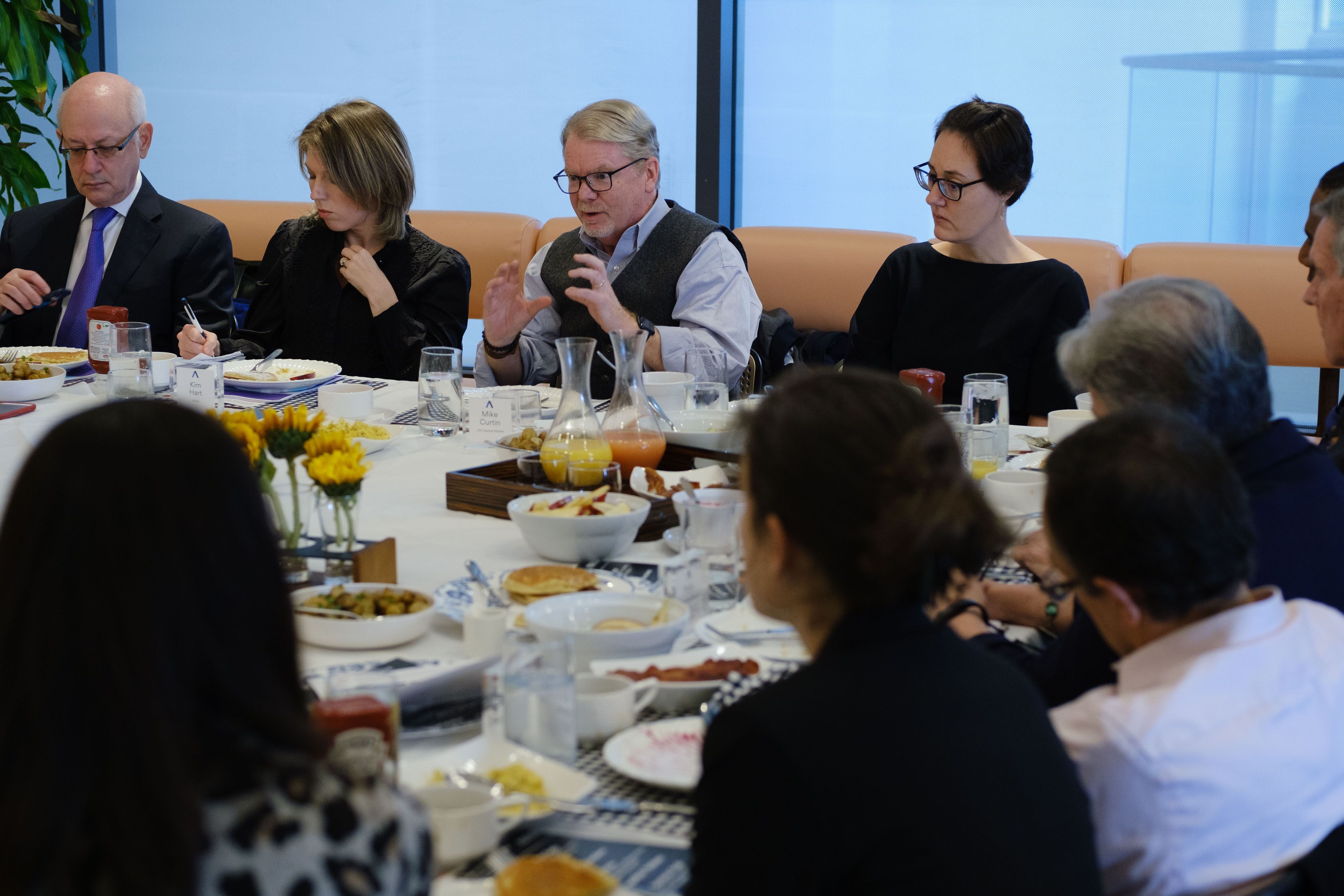 Small Business
The conversation evolved, homing in on the impact of big business on small business, and the small business impact on communities.
Mike Curtin of D.C. Central Kitchen and Marla Bilonick, Executive Director of the Latino Economic Development Corporation emphasized the influence small businesses have on local economies — specifically their ability to hire returning citizens, reducing the influence of the poverty cycle.
Amazon has the opportunity to hire and create opportunities for small business owners in the local area, Bilonick also noted.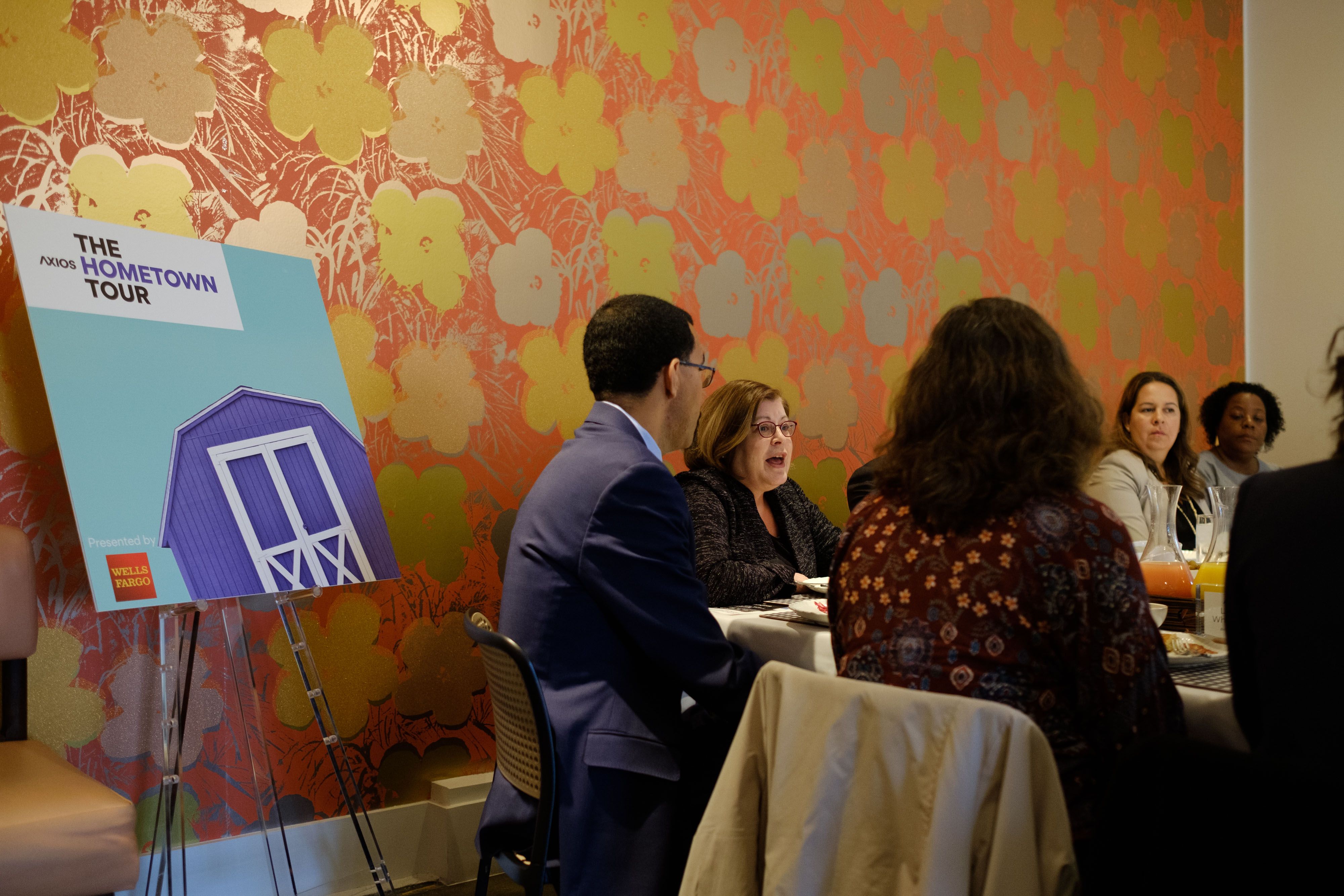 Sunia Zaterman, Executive Director of the Council of Large Public Housing Authorities closed out the conversation highlighting a strategy she has found effective.
"One promising practice we have found is cross-sector data sharing as a starting point for building partnerships, problem solving, and identifying shared goals." D.C.'s problems are interconnected and data sharing can help build a coalition for smarter, more efficient problem solving.
Thank you to everyone who joined us, and thank you Wells Fargo for sponsoring this event.
Go deeper