Behind the scenes: Trump vs. Mueller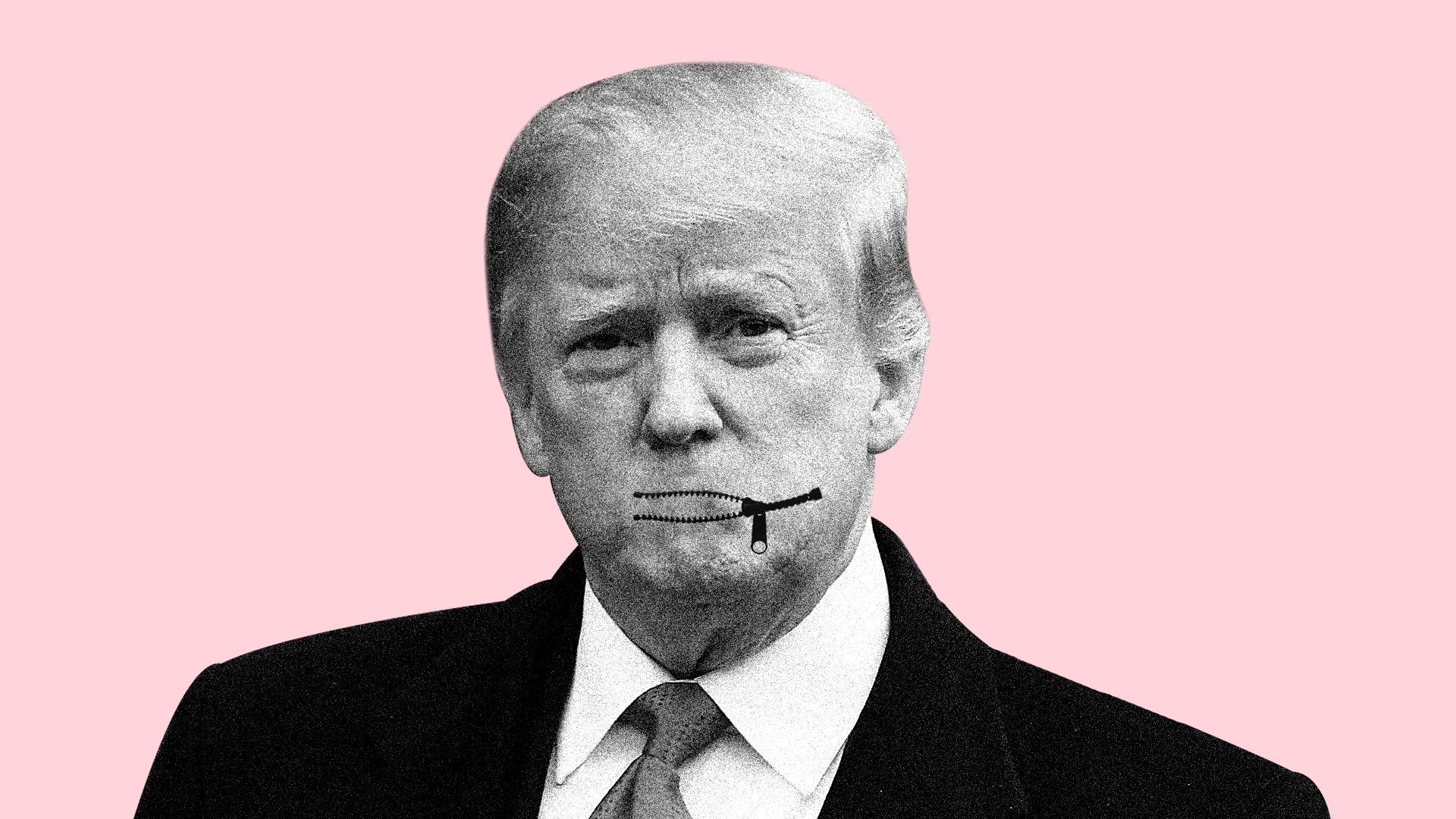 President Trump delivered to Robert Mueller written answers about pre-election dimensions of the Russia probe but did not answer questions about his behavior as president, including allegations of obstruction of justice — and will resist doing so in the future — his lawyer Rudy Giuliani tells Axios.
The big picture: It is possible that Mueller will subpoena Trump regarding his activities as president. But Giuliani said he has reason to suspect he won't: "I think that he would not win a legal battle if he did that, and I think it would consume months." If Mueller does, the president's view is clear: He will refuse to cooperate. 
The high-stakes exchange with Mueller included no questions or answers about obstruction of justice. But Giuliani said, "I can't tell you he's given up on obstruction."
"I don't think he has any way to compel testimony on obstruction because the argument of executive privilege would be very, very strong. It all relates to a period of time after he was president."
"[A]ny question he has on obstruction, ... [t]he president has given [the answers] in interviews, tweets. Other witnesses have given it to him."
"And the law definitely requires that if you're going to subpoena a president, you have to show that you can't get the information any place else."
Giuliani expressed breezy confidence about Trump's legal position: "I don't think they have any evidence of collusion of any kind. I think their obstruction case, as a legal matter, doesn't exist."
And Giuliani suggested that he doubts Don Jr. will be indicted in connection with the Trump Tower meeting.
"I don't see what for," Giuliani said. "The meeting turned out to be a big bust. ... It's a very unattractive crime [for a prosecutor] when somebody meets with you and then you don't do anything."
If Donald Trump were an "ordinary client," it would've taken "four, five, six hours" and two meetings to answer Mueller's questions, Giuliani told me. But the process dragged out for almost a year.
The Mueller questionnaire "looked like a law school exam ... one big long group of questions, that were multi-part questions," Giuliani said.
Giuliani said that he and fellow Trump lawyers Jay Sekulow and Jane Raskin sat with Trump whenever they could grab him, in the Oval Office and in the president's private dining room adjoining the Oval.
They didn't tape — the lawyers took handwritten notes of Trump's answers before having them typed up.
Giuliani wouldn't tell us what questions Mueller asked. But when pressed, he conceded Mueller asked about two subjects:
Mueller asked whether Trump knew at the time about his son, Don Jr., meeting with Russians in Trump Tower.
Mueller asked about the Russian hacks during the campaign that immediately followed Trump's July 27, 2016, press conference in Florida, when Trump said: "Russia, if you're listening, I hope you're able to find the 30,000 [Hillary Clinton] emails that are missing."
Before submitting their answers, Giuliani and the Trump team met "not much" with Mueller himself. Giuliani said they've had "numerous telephone conferences" with the Mueller team.
"They're all very circumspect," Giuliani said. He said they've never given him a timeline or a sense of when the investigation would end.
I asked Giuliani whether his personal interactions with the Mueller team ever got awkward given he's been trashing them, almost daily at times, in the press. Have they ever confronted him about his attacks on their character and motives? "Hasn't come up," Giuliani said.
Go deeper:
Go deeper