The stock market rout spreads to big box retail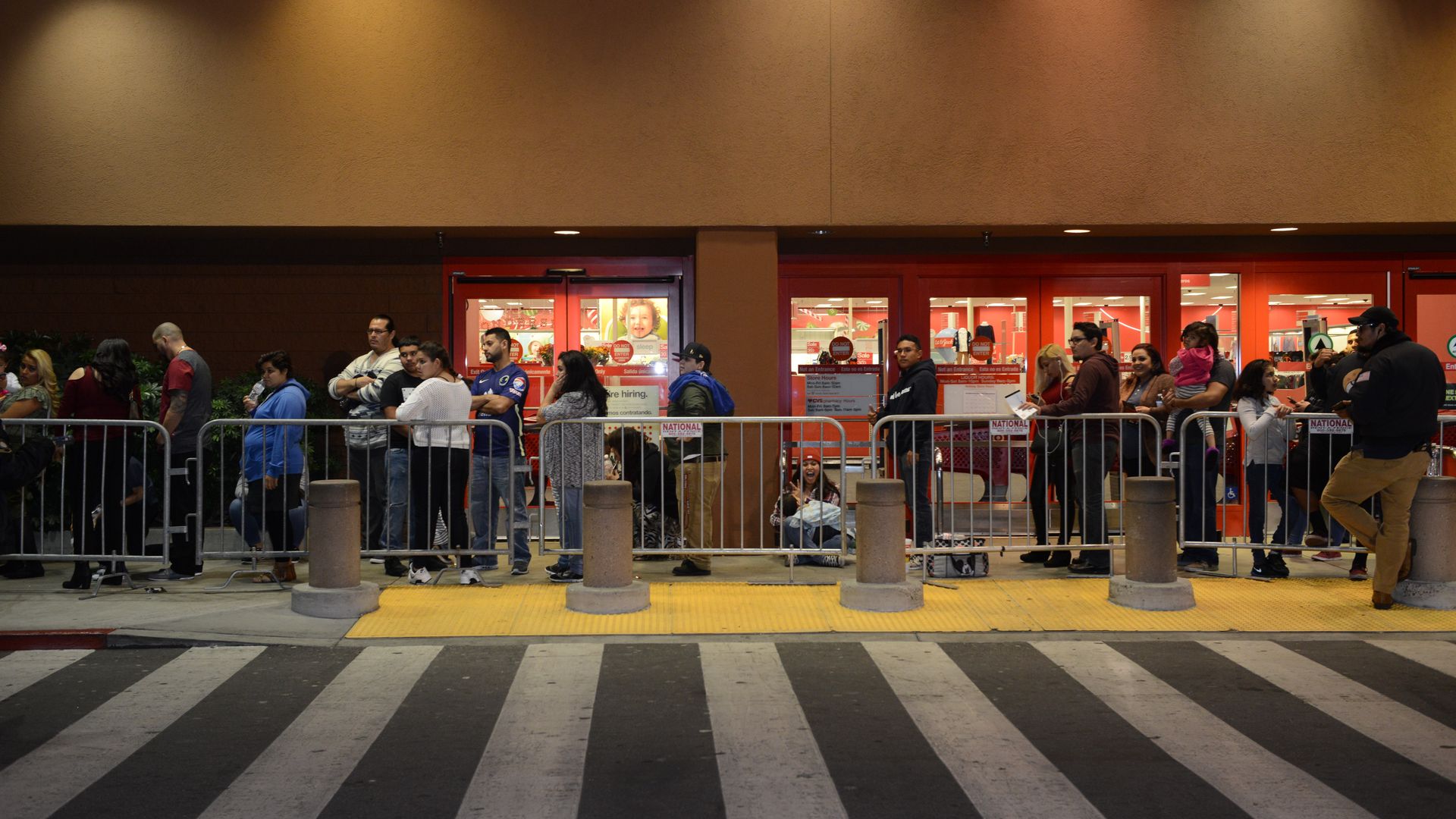 Target shares fell as much as 11% this morning after it narrowly missed analyst expectations for the quarter, as massive selling took all three major U.S. stock indices underwater for the year.
The big picture: In trading this morning, the Dow, the S&P and Nasdaq all wiped out their gains for the year. Retail stocks were hit hard just three days before Black Friday, the biggest brick-and-mortar shopping event of the year.
The other side: Many traditional retailers have reported strong sales growth quarter after quarter this year — Target reported today that sales surged 5.1% in the third quarter, for example.
The National Retail Federation projects U.S. holiday spending this season to reach an all-time high. It says Americans will spend 4.1% more this year than last.
The bottom line: Markets are jittery amid the U.S.-driven trade war, slowing global economic growth and a cloud around Big Tech. That U.S. economic fundamentals appear strong has not seemed to matter to Wall Street investors.
Go deeper