Panel recommends HIV preventive pill for high-risk individuals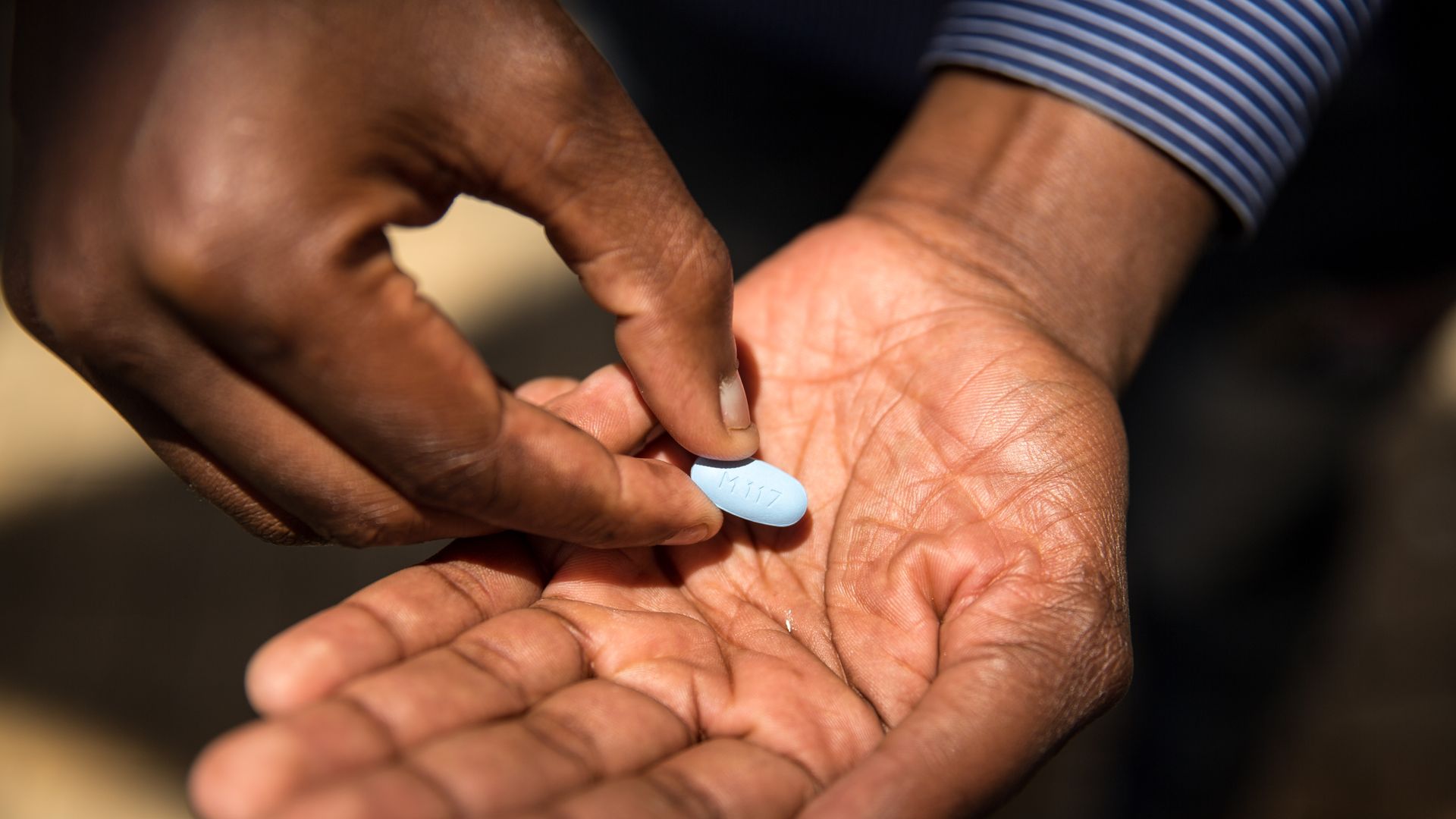 A government panel issued draft recommendations Tuesday stating that anyone at high risk of contracting the HIV virus should receive a daily prophylactic pill, called PrEP, that's been shown to reduce HIV transmission via sex by up to 90% and via drug needles by up to 70%.
Why it matters: Around 1.1 million Americans live with the HIV infection, including about 15% who are unaware they have it. The Centers for Disease Control and Prevention estimates that there were roughly 1.1 million Americans at high risk who were eligible for PrEP in 2015, but found that only 38,879 used the highly effective medicine.
"We want people to understand there are important preventative interventions that are really making a difference."
— Douglas Owens, U.S. Preventive Services Task Force (USPSTF) vice chairperson, to Axios
Background: Pre-exposure prophylaxis, or PrEP, is a daily pill that combines two antiretroviral drugs, tenofovir disoproxil fumarate and emtricitabine. Before taking the drug, potential recipients need to show a recent test proving they are HIV-free.
Details: The USPSTF made two main recommendations. One was to reiterate their prior stance that there should be HIV screening in people ages 15–65 and in all pregnant women. The new recommendation, Owens says, is that PrEP should be considered for anyone at high risk, including ...
Men who have sex with other men, are sexually active and have one of the following: an HIV-positive partner, a recent sexually transmitted disease like syphilis or gonorrhea, or a lack of consistent condom use.
Heterosexual women and men who are sexually active and have one of the following: an HIV-positive partner, an inconsistent use of condoms during sex with a partner whose HIV status is not known or a recent STD.
A person who injects drugs and either shares needles or has a sexual risk of getting HIV.
"This is important because PrEP can be quite effective at reducing HIV transmission. ... Of course, there are other important steps to take — like use condoms, practice safe sex and don't share needles."
— Owens
What's next: Comments will be accepted until Dec. 26, and the USPSTF hopes to issue final guidelines "as soon as we can," Owens said.
Go deeper: AIDS epidemic could effectively end if steps taken, Fauci says
Go deeper