Media industry ramps up lobbying in its fight to survive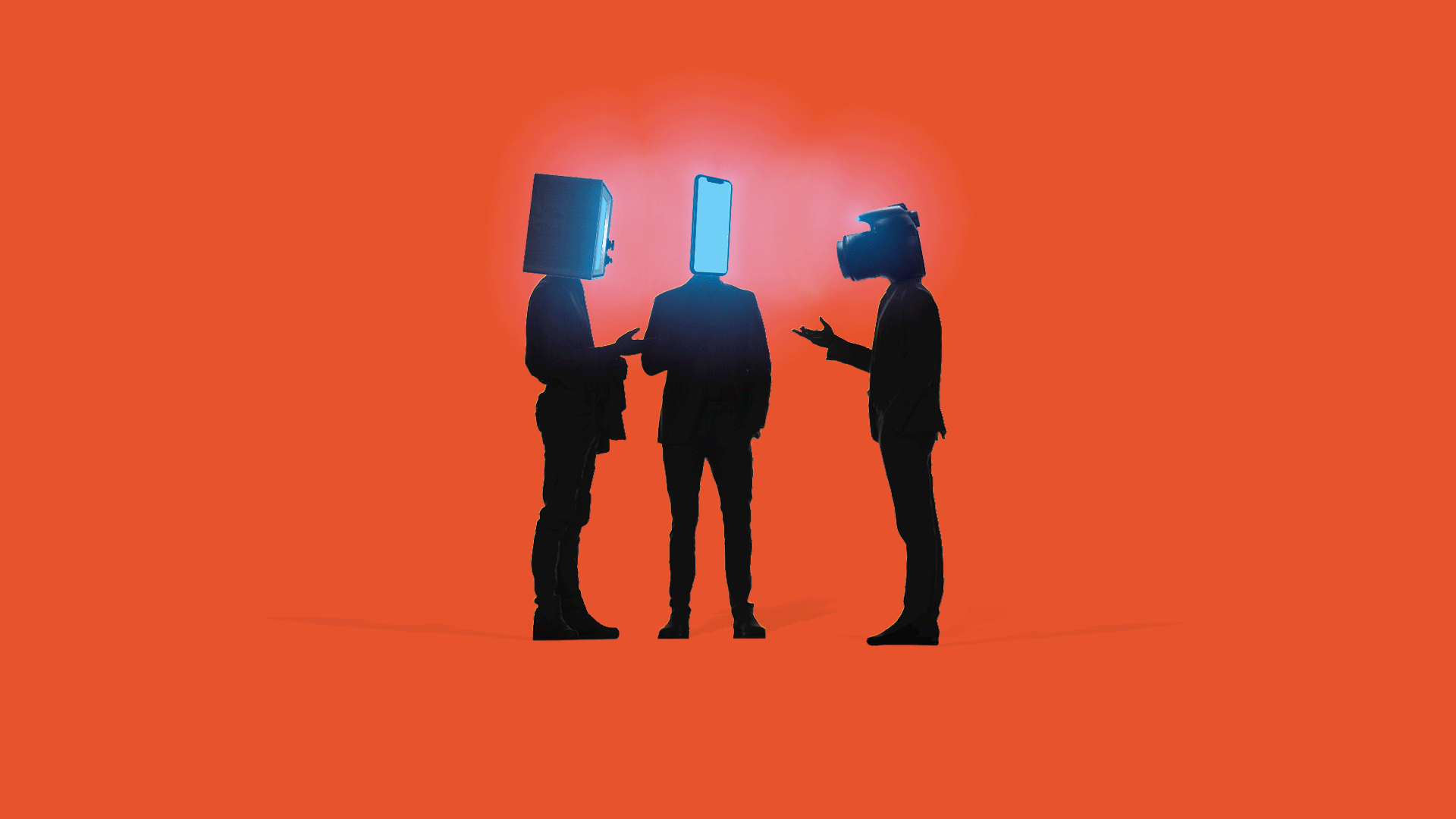 Economic and regulatory hurdles are forcing every media, ad and tech company to reposition themselves in Washington.
Why it matters: As a result, top media industry trade groups are in an intense battle over who will represent legacy brands, ad tech companies and direct-to-consumer upstarts.
"The barriers that used to cleanly separate buyers from sellers and agencies are now merging in the middle and, to one degree or another, everyone is now in the data, experience and content businesses."
— IAB CEO Randall Rothenberg in an interview with Axios
The back story: Once an afterthought for big media companies, lobbying has become one of the most powerful strategies for advertising and content companies struggling to survive.
The newspaper industry is hoping that an antitrust safe harbor will save it from being eaten alive by Google and Facebook.
Data-driven advertising companies are hoping a national privacy law will prevent individual states from regulating them out of business.
Agencies are hoping strong representation protects them from regulatory probes into kickbacks and other shady business practices.
"Back in the golden age of newspapers when they had 30% net margin and they didn't have a lot of federal issues they would say, 'Hey, what do we need to lobby about?' But now that the critical business to our democracy is under really big economic stress, they are starting to learn what other industries, like oil, coal and manufacturing, have known well for decades — which is you have to lobby."
— David Chavern, CEO of the News Media Alliance, the largest newspaper trade group
Where things stand: Three large trade groups are responsible for representing different sides of the supply chain.
The sellers: Those that publish media and usually sell advertising against content are represented by the Interactive Advertising Bureau (IAB). While some industry insiders say that Google and Facebook keep the lights on at the IAB, the IAB says the majority of its more than 600 members are traditional publishers.
The buyers: Most of the biggest brands and ad spenders are members of the Association of National Advertisers (ANA), which now has roughly 2,000 members. It focuses most of its efforts on lobbying, thought leadership and tentpole conferences. The IAB focuses mostly on thought leadership through research, data and smaller events.
The middlemen: Advertising agencies have traditionally been represented by the American Association of Advertising Agencies (4As). The 4As represents over 700 members, which it says control more than 85% of total U.S. advertising spend.
While the bigger groups have more cash and support for bigger lobbying efforts, smaller niche trade groups are still relevant to media companies with specific needs. Still, almost all of them have had to rebrand and rebuild to stay relevant in the digital era.
Newspapers: The News Media Alliance changed its name from the Newspaper Association of America in 2016 to represent traditional papers going digital.
Magazines: The Association of Magazine Media changed its name from the Magazine Publishers Association in 2010 to account for magazines going digital.
Cable: The Video Advertising Bureau changed its name from the Cabletelevision Advertising Bureau in 2015 to represent local cable's larger video efforts.
Desktop: The Online Publishers Association changed its name to Digital Content Next in 2014 to represent digital content more broadly than just the desktop web.
"Since DCN exclusively represents publishers, we're uniquely close to consumer interest in helping to pave the media strategies of the future," says Jason Kint, CEO of Digital Content Next.
The intrigue: Under pressure to grow, each group is looking to lure new members — or steal old ones.
The IAB, which has aligned itself with data-driven marketing platforms, is going after smaller direct-to-consumer brands, like Casper or Allbirds, that don't feel like they would fit in with the big brands at the ANA. "We're welcoming them and we're reaching out to them," says Rothenberg.
The ANA has gone a different route, acquiring many smaller trade groups to keep its membership diverse and broad. Over the past few years, it's acquired the Data & Marketing Association, the Brand Activation Association and others to expand its conferences business.
The 4As has continued to push for a greater foothold in the agency world, which is increasingly facing economic pressure from brands and tech companies bringing ad-buying and marketing solutions in-house. Many smaller agencies have been gobbled up by big holding groups (think WPP or IPG), shifting membership.
Companies like Google and Facebook belong to several media and marketing trade groups that lobby on behalf of their advertising interests, as well as broader tech groups like the Internet Association and the Information Technology Industry Council, which both lobby around issues like net neutrality, privacy or trade.
But they often struggle to find groups to lobby narrowly enough for their particular interests. That's why the companies have built massive D.C. offices of their own.
The bottom line: "There's more of a target on the backs of media and tech companies now that consumers have a problem with data driven advertising and privacy," says Greg Stuart, CEO of Mobile Marketing Association, which doesn't lobby but represents so many groups from all sides of the supply chain that it may one day consider doing so. "Now that there's a real impact on consumers, that changes the game."
Go deeper