Democrats warned against bragging about new power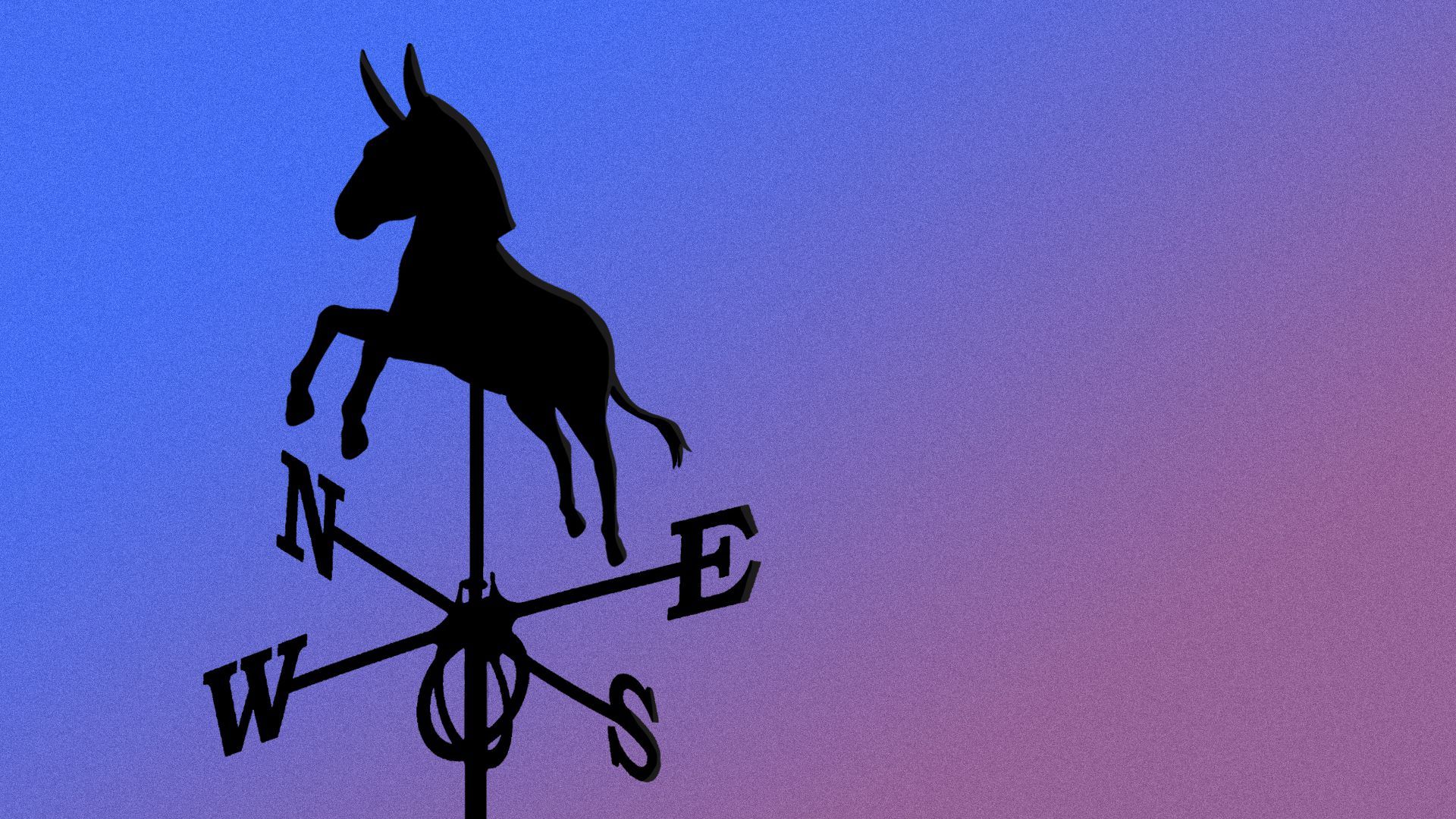 Incoming House Democratic leaders are being warned to emphasize the findings of their Trump administration investigations rather than the mechanics, like subpoenas and document requests.
The big picture: "Show — don't tell," says a new progressive strategy blueprint from Navigator Research, a collaboration of two Democratic firms, Global Strategy Group and GBA Strategies. "[T]oo much focus on the investigative process rather than the findings could tarnish public perceptions."
Why it matters: The polling shows that with the country so closely divided, Democrats could easily overplay their hands as they revel in their new clout.
Polling by the firms found "far lower" support from independents and battleground district voters when the emphasis was on Democrats "[using] their new congressional powers" rather than "[following] the facts."
That was the most actionable of the takeaways from 1,269 online interviews with registered voters, with a heavier sample from 2018 House battlegrounds.
This word cloud resulted from a question about what issue or issues should be the top priority of the next Congress: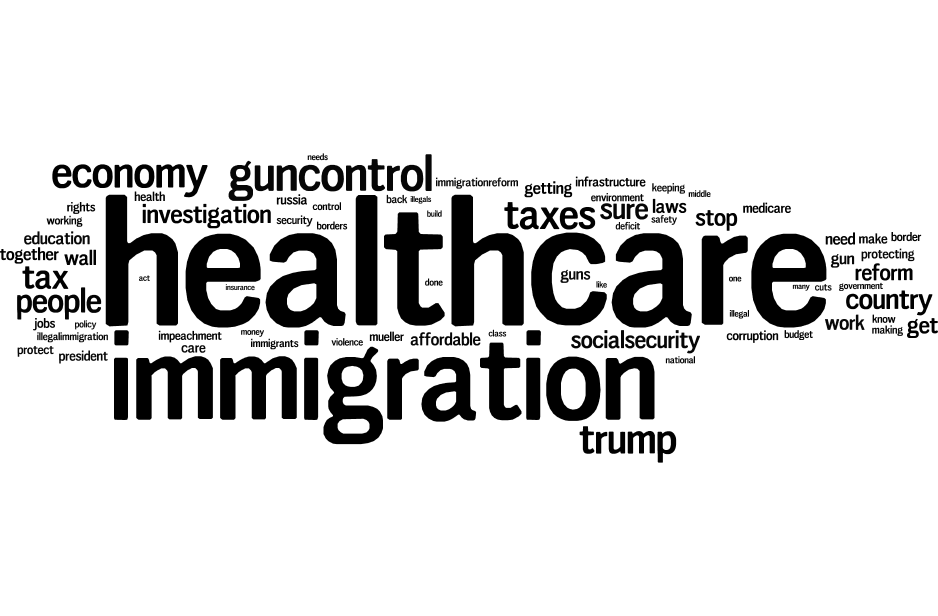 Respondents were asked to highlight the most convincing parts of this paragraph, and the words in larger text were chosen most often: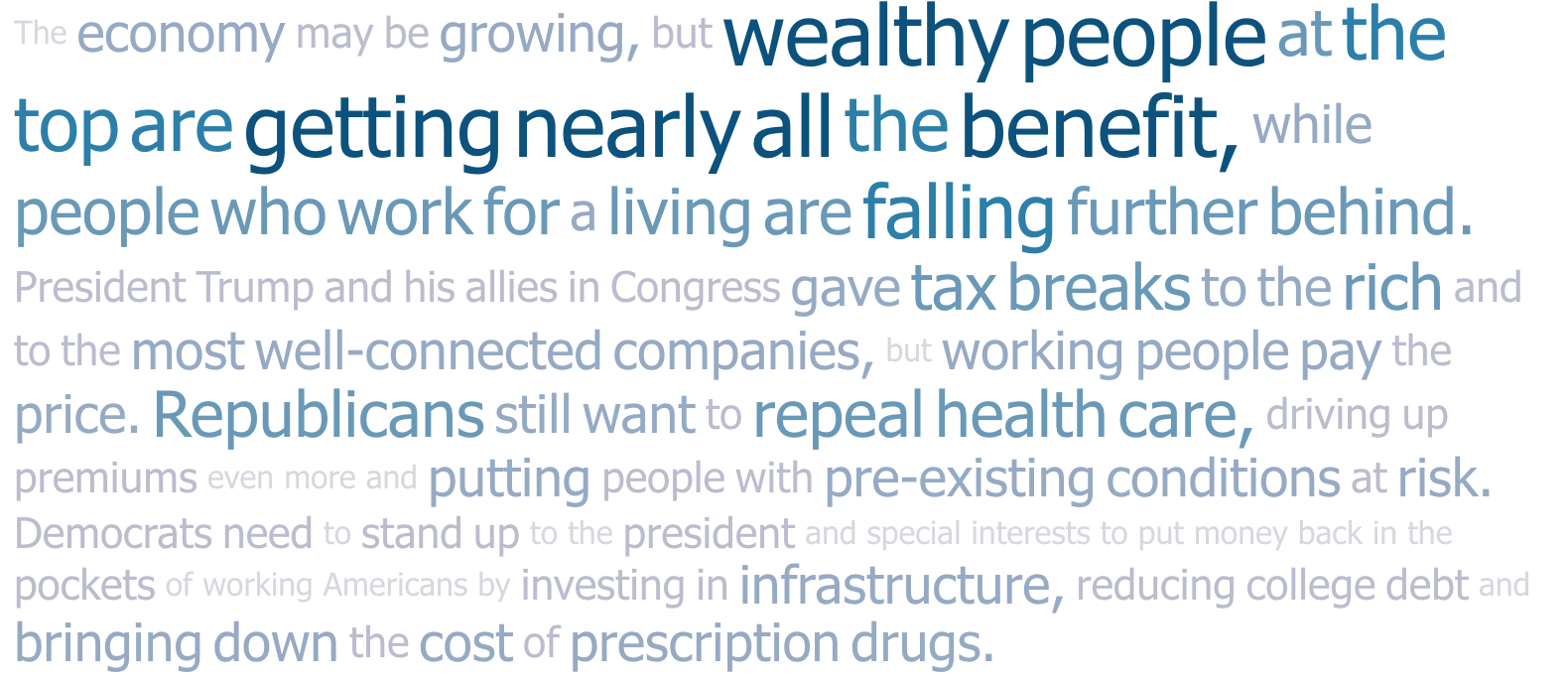 P.S. Iowa and New Hampshire in full swing:
"In the two weeks since the election, potential White House contenders have intensified their effort to recruit operatives who could help them navigate an Iowa campaign." AP's Tom Beaumont reports from Des Moines.
"Even before they announce their White House intentions, New Hampshire's ambitious neighbors [from Massachusetts and Vermont, with Sen. Cory Booker of New Jersey fighting for a foothold] are in the midst of a shadow campaign to shape the nation's first presidential primary," per AP's Steve Peoples.
Go deeper:
Go deeper