Columbus' mall of retail experiments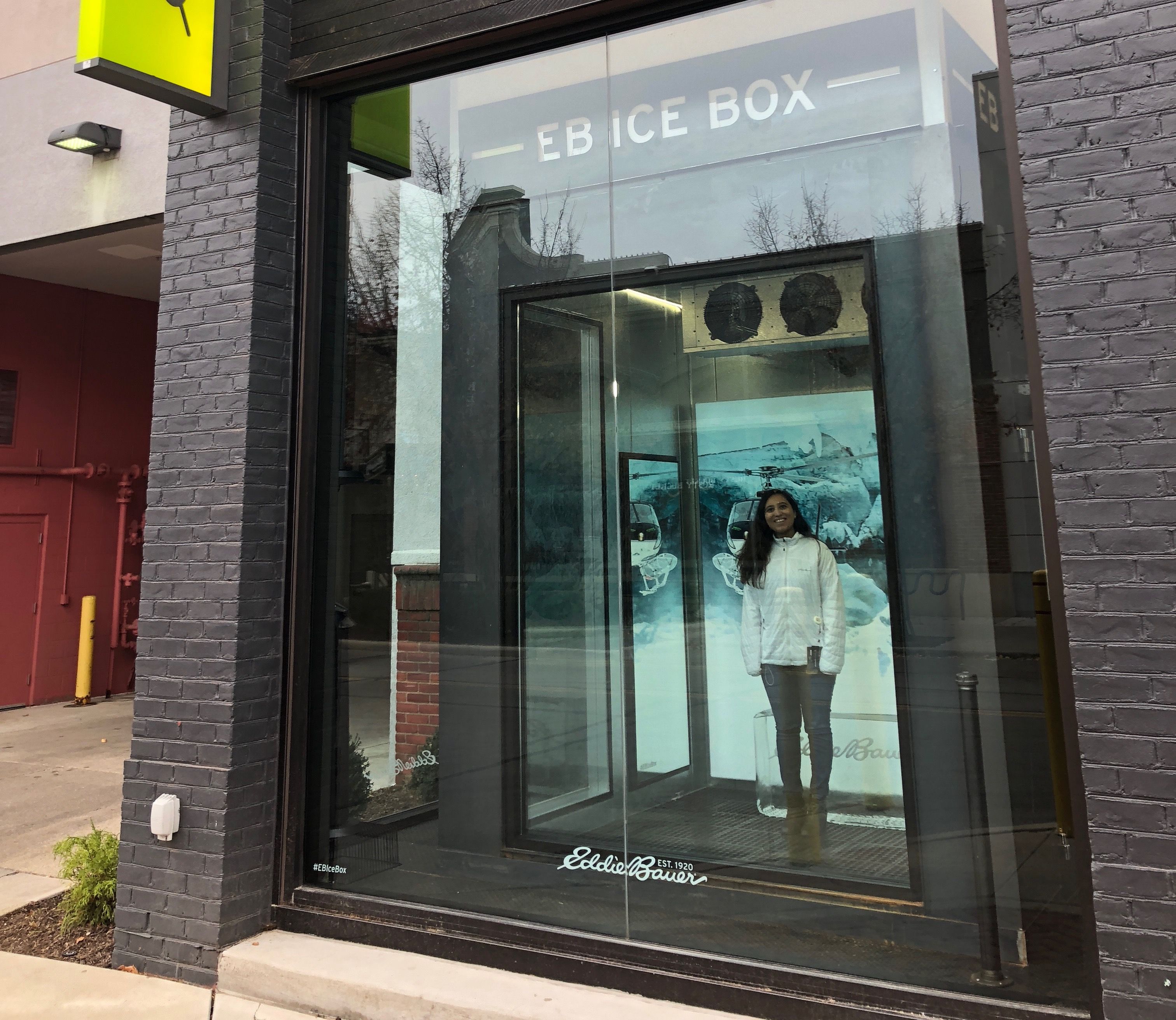 COLUMBUS, Ohio — Struggling with declining foot traffic, traditional mall retailers are debuting gimmicks and side businesses to get shoppers through their doors.
What's going on: Columbus' Easton Town Center, a massive outdoor mall, has become a testing ground to see if these ideas work. There's a nail and hair salon is inside of a DSW shoe store, and an ice box in Eddie Bauer, allowing customers to see if the brand's jackets will really keep them warm.
The ice box was inspired by Eddie Bauer himself. In the 1920s, he would step into Seattle restaurants and ask if he could stand in their meat locker to test out the jackets he was making.
In Columbus, the box faces the street and includes a big bench made of a block of ice. Right outside the door is a rack with several Eddie Bauer jackets to try.
It's especially popular on hot summer days, store manager Eric Gorenz told me, when people use it as a quick way to cool off.
Go deeper