In photos: Before and after the fury of a California wildfire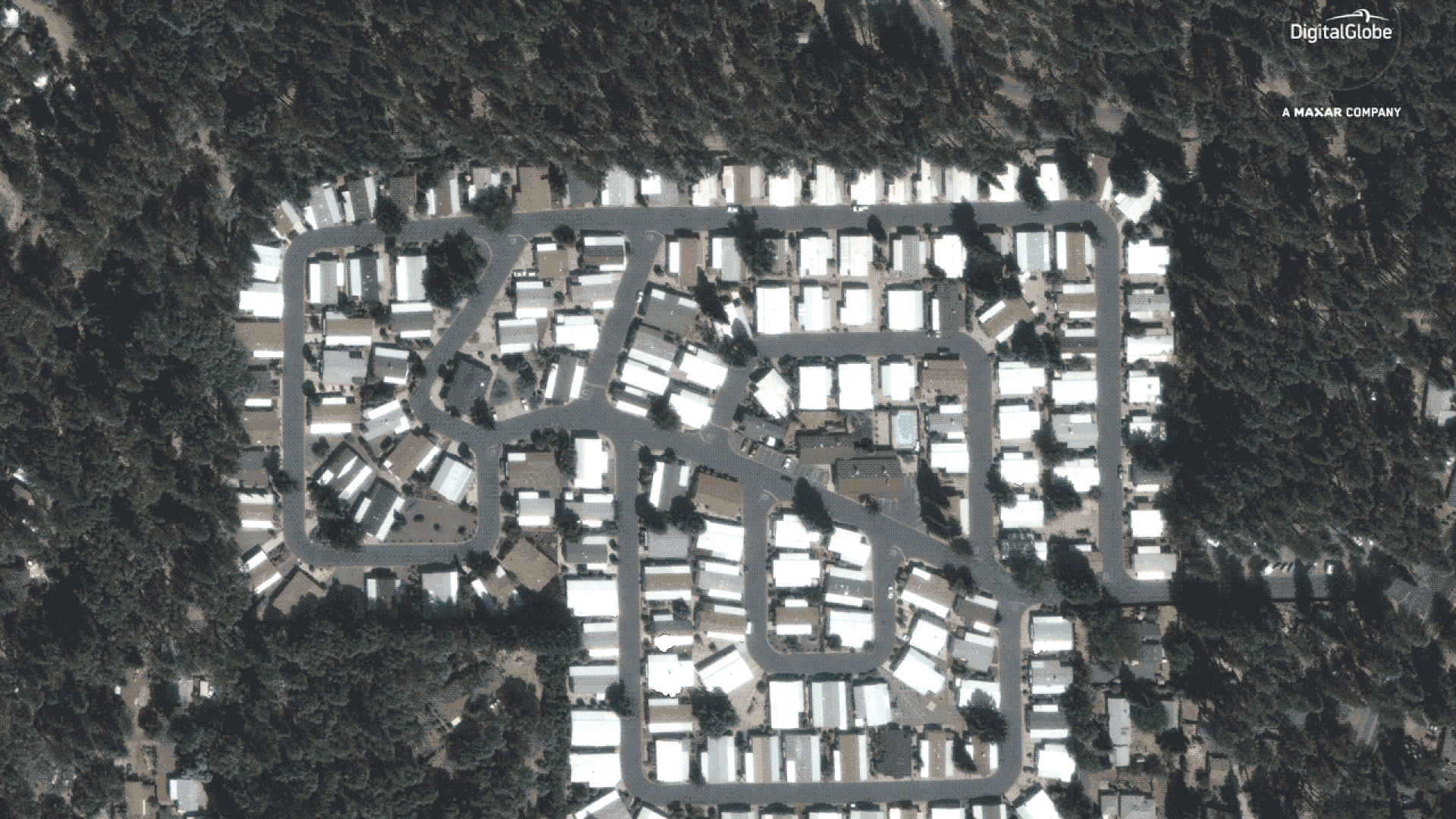 Aided by improved weather conditions, firefighters are slowly containing the Camp fire, California's deadliest and most destructive wildfire. As of Tuesday morning, the fire had burned 151,373 acres and was 70% contained. It has killed at least 79 people, with more than 600 still listed as missing.
The big picture: The fire destroyed the entire town of Paradise in just a few hellish hours on the morning of Nov. 8. According to Cal Fire, 12,637 homes were destroyed, along with 483 commercial buildings and 3,718 other structures. The thick smoke from the blaze prevented satellites from detecting the fire damage until over the weekend, when winds removed enough smoke for images to be taken.
The smoke plume from the Camp fire has caused the air quality in California to deteriorate to dangerous levels. On Monday, smoke even obscured the skies in Washington, D.C., and New York City.
Many residents of Paradise reported that they got no warning of the blaze as it moved into town. Some only knew it was there when they saw the flames rushing toward them or got a frantic knock on their door, the L.A. Times reported.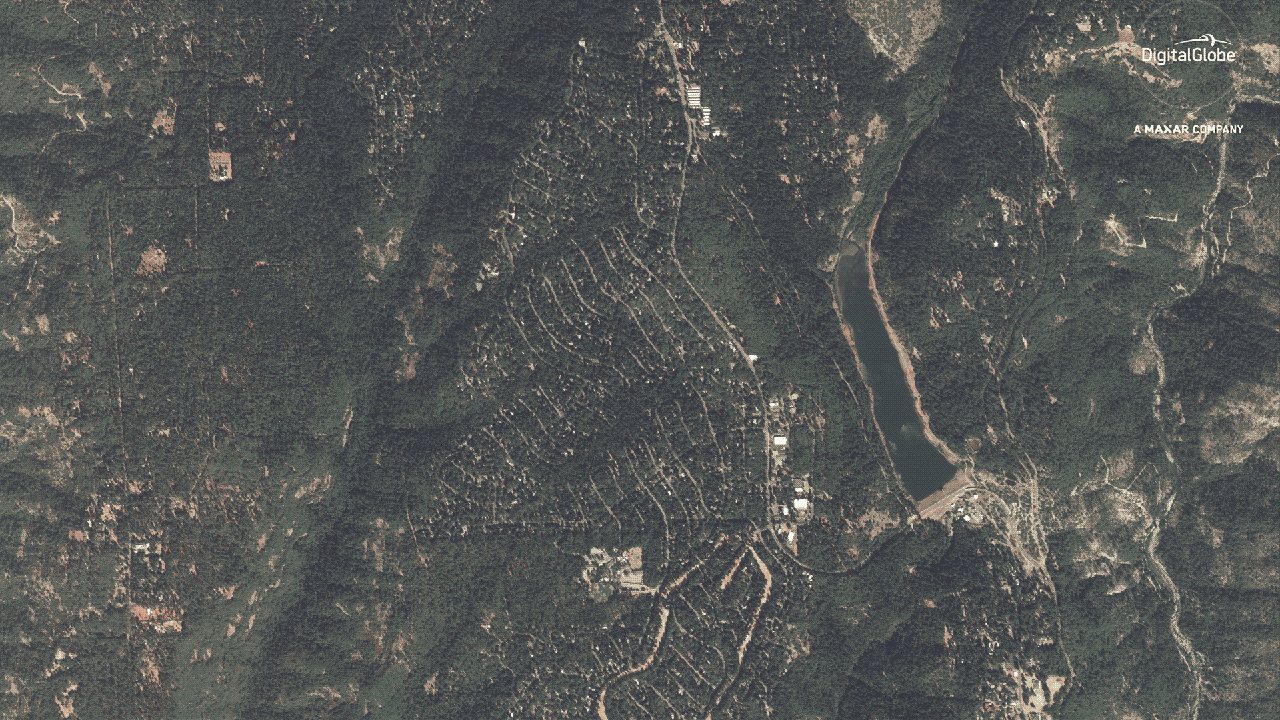 The grim search for victims of the fire is proceeding slowly, as the intense heat reduced some to bone fragments that can only be identified through DNA analysis.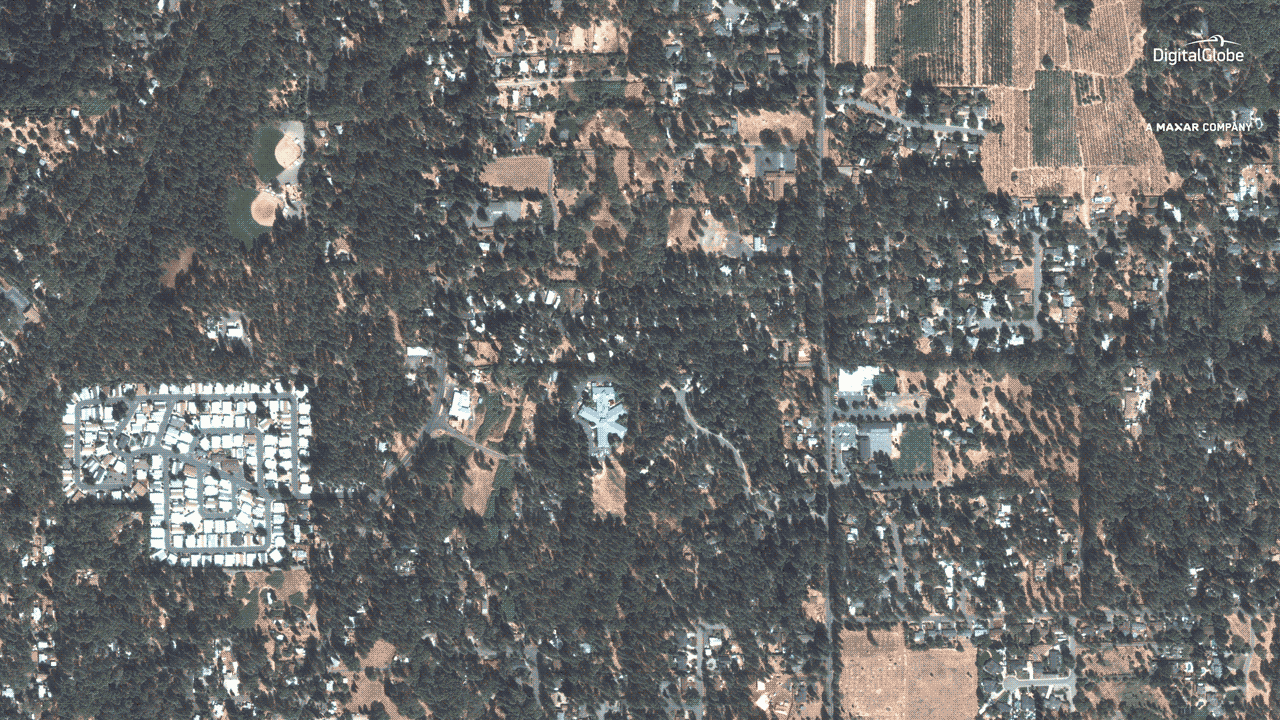 Sign up for our weekly Science newsletter to get more stories like this.
Go deeper:
Go deeper