Senate Democrats sue to block Whitaker's attorney general appointment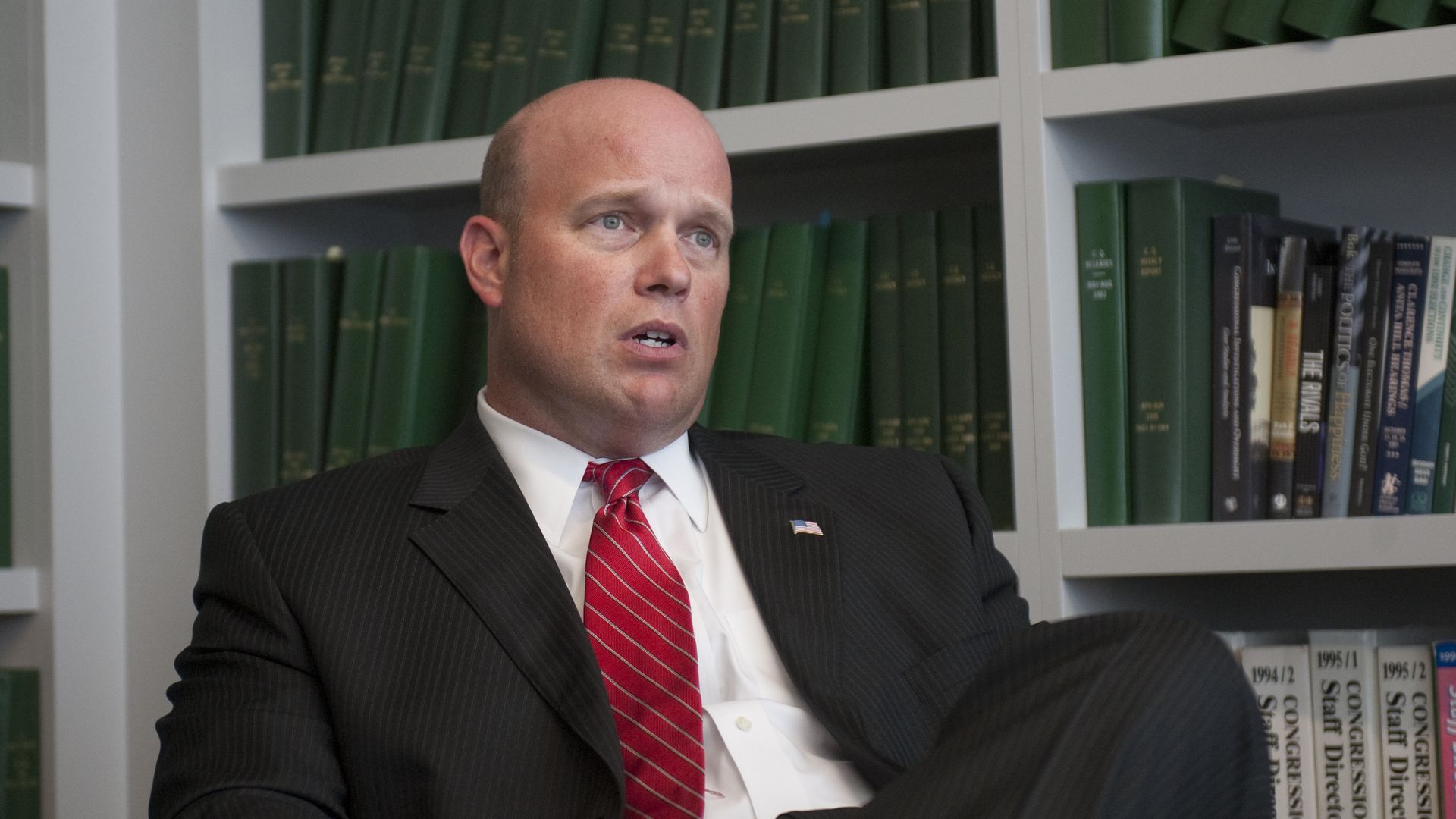 Sens. Richard Blumenthal (D-Conn.), Sheldon Whitehouse (D-R.I.), and Mazie Hirono (D-Hawaii) filed a lawsuit in federal court in an effort to prevent acting Attorney General Matt Whitaker from serving in his post, arguing that his appointment was unconstitutional, reports The Daily Beast.
The big picture: The Justice Department's Office of Legal Counsel (OLC) wrote that it was within President Trump's authority to appoint Whitaker as Jeff Sessions' replacement through the Vacancies Reform Act and Attorney General Succession Act. But many legal experts agree that the appointment is open to legal challenges under the Constitution because the Senate did not confirm Whitaker in his previous post.
Go deeper