JD.com founder reduces responsibilities amid rape allegation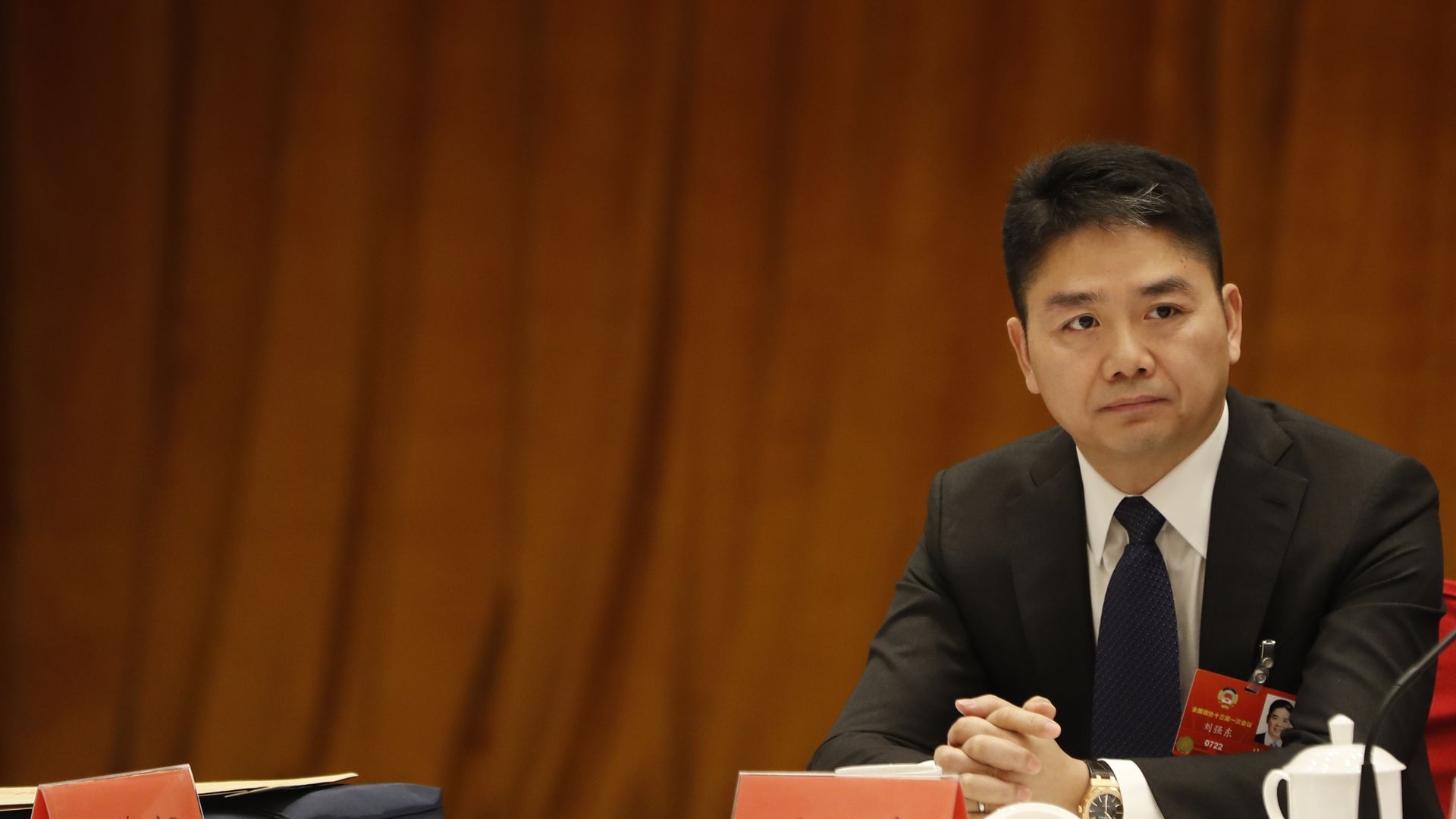 Richard Liu, the billionaire CEO of JD.com who is facing a rape accusation in Minnesota, said today that he will shift his primary responsibilities away from the Chinese giant's main e-commerce arm, instead focusing on the company's "new businesses." JD's share price fell 5.5% after his announcement.
The big picture: A JD.com spokesperson said, "As CEO of a massive company doing many different things, from the many categories of the retail business, to a major logistics operation, technology innovation and retail as a service, he has long been overseeing the broad strategy for the company." Liu was arrested on Aug. 31 after a University of Minnesota woman said he raped her. He has insisted he is innocent, and Minnesota authorities say they have not decided whether to pursue charges against him. Liu's announcement comes as JD.com, which has the backing of Chinese tech behemoth Tencent as well as Google and Walmart, is losing market value. The company's stock has fallen 54% from its high this year.
Editor's note: This piece has been updated to include a quote from a JD.com spokesperson.
Go deeper