Israel to quit global migration pact after requests from U.S. and Hungary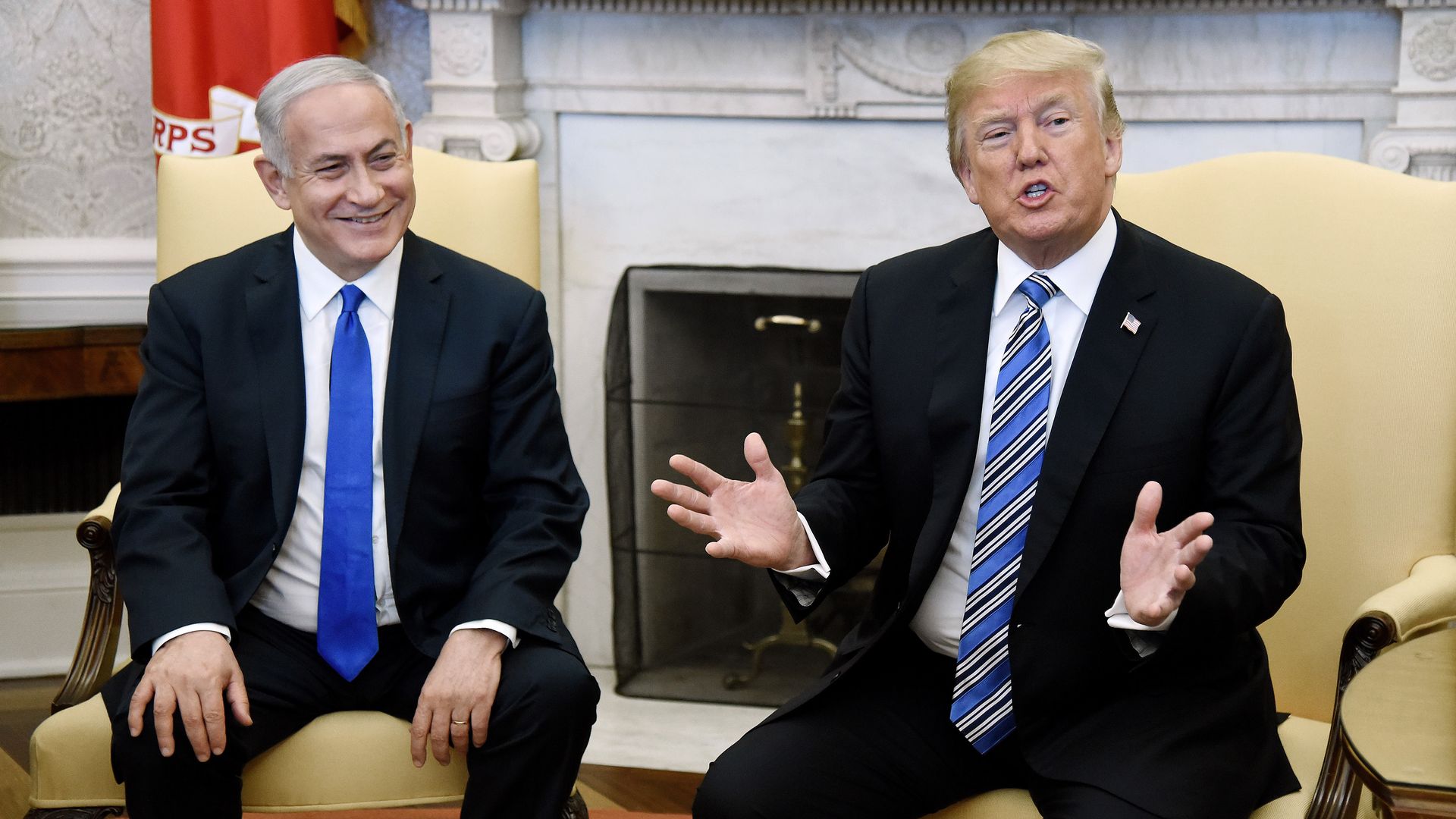 Israel is expected to withdraw from the UN Global Compact on Migration after requests from the U.S. and Hungary, Israeli officials tell me.
Why it matters: The Trump administration is leading international opposition to the compact, claiming it harms sovereignty and legitimizes illegal migration. Israeli diplomats were actively involved in the drafting of the international document over the past two years, but once Israeli Prime Minister Benjamin Netanyahu realized the U.S. was against it, he decided to withdraw.
How it happened:
After the final draft of the compact was tabled last July, Hungarian Prime Minister Viktor Orban, the leading anti-immigration voice in Europe, visited Israel. Israeli officials say Orban requested that Israel withdraw. They say Netanyahu had not even been aware of the issue, which was dealt with by Israel's Foreign Ministry. Hungary is one of Israel's staunchest allies in the EU.
After Orban's request, diplomats from the EU, Germany and the U.K. who support the compact came to the Israelis with the opposite message.
In September, during the meeting of the UN General Assembly, Trump criticized the international compact and said the U.S. wouldn't join. Israeli officials said Israeli diplomats spoke to Trump administration officials after the speech and asked if they wanted Israel to withdraw too.
The message from the Trump administration was that the U.S. would be pleased if Israel were to pull out. A few days after Trump's speech, Netanyahu met in New York with Austrian Chancellor Sebastian Kurz, who also asked Netanyahu to withdraw.
In the last few weeks, several countries — including allies of Israel in the EU like the Czech Republic, Romania and Bulgaria — announced their withdrawal from the compact. Israeli officials said that strengthened those in the Israeli government who thought Israel should not be part of the deal.
Netanyahu was asked today about the issue and said Israel is coordinated with the Trump administration and will act accordingly.
"We are not in favor of the Global Compact on Migration in principal and probably we will not be part of it."
— Netanyahu
What's next: Israel will not be sending any representatives to a conference to ratify the agreement, due to take place in Marrakech on Dec. 10, the Israeli officials say.
Go deeper