Pharma dreads Chuck Grassley as Senate Finance chair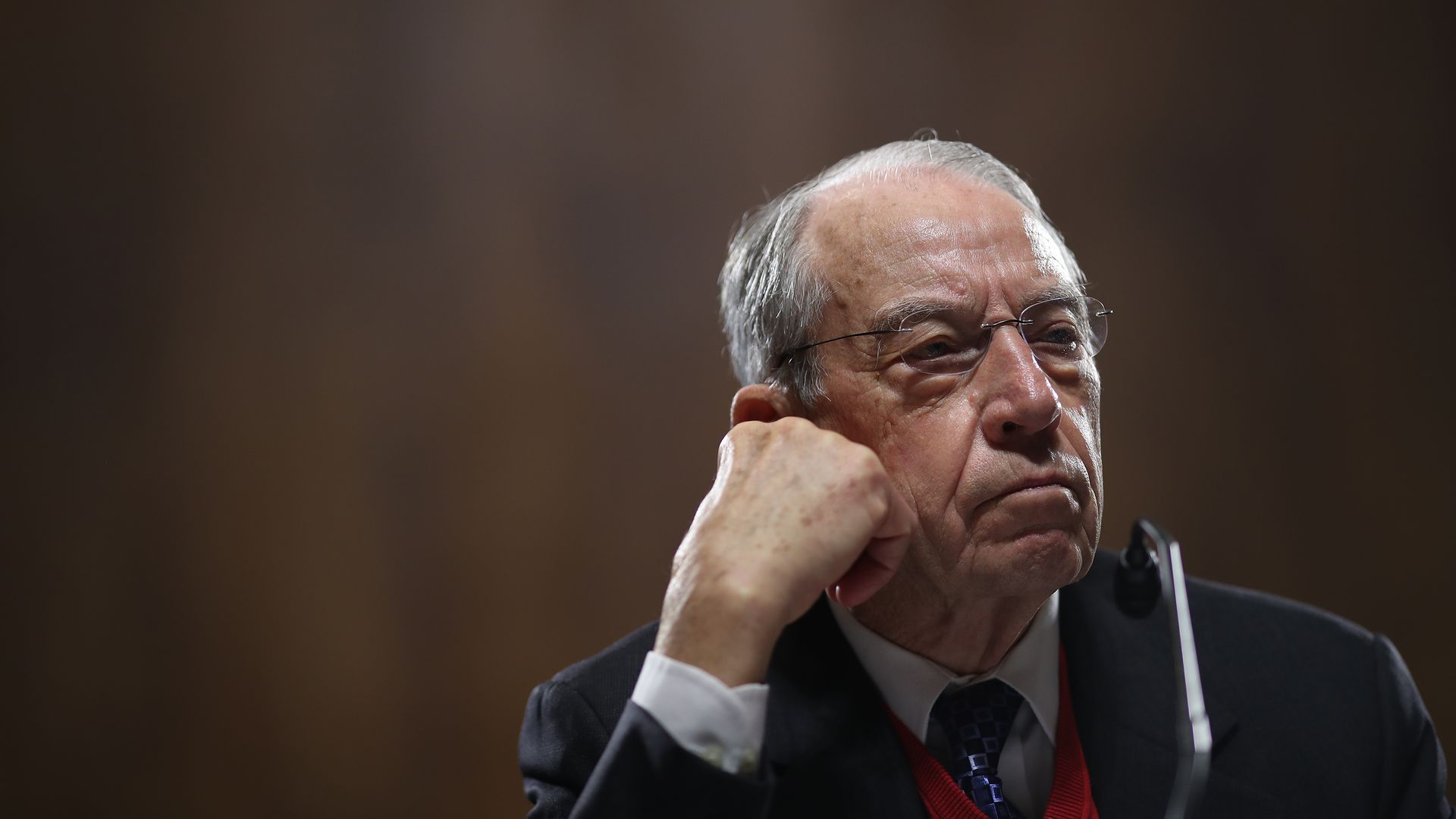 Sen. Chuck Grassley (R-Ia.) will chair the Finance Committee next Congress, meaning that the position being vacated by pharma ally Sen. Orrin Hatch will be filled with someone much less defensive of the industry.
What we're hearing: "PhRMA is probably crying in a corner right now. Winter is coming," a senior GOP Senate aide told Axios. And a former GOP aide mused, "If the administration, Democrats in the House, and Grassley all want to go in a direction, does pharma have the resources to get Republicans to stand on the wall against this coming invasion?"
Yes, but: Majority Leader Mitch McConnell will still control what gets a vote on the floor. 
What we're watching: Grassley has supported mandatory price disclosures in direct-to-consumer ads and legal drug importation from Canada.
The big picture: "I would expect Sen. Grassley to take a more activist approach when it comes to drug pricing, which might be more in line with the president's position on this," said Chris Campbell, a former Hatch aide who now is a chief strategist with Duff & Phelps.
"There certainly is a real risk to investors that are investing in the health care sector, specifically in drugs and biologics, that stocks might be (affected) by the ebb and flow of the debate over drug prices, and potentially by the compromise, if one's found in Washington," Campbell added.
Go deeper