2. State Dept.: "Numerous unanswered questions" about Khashoggi murder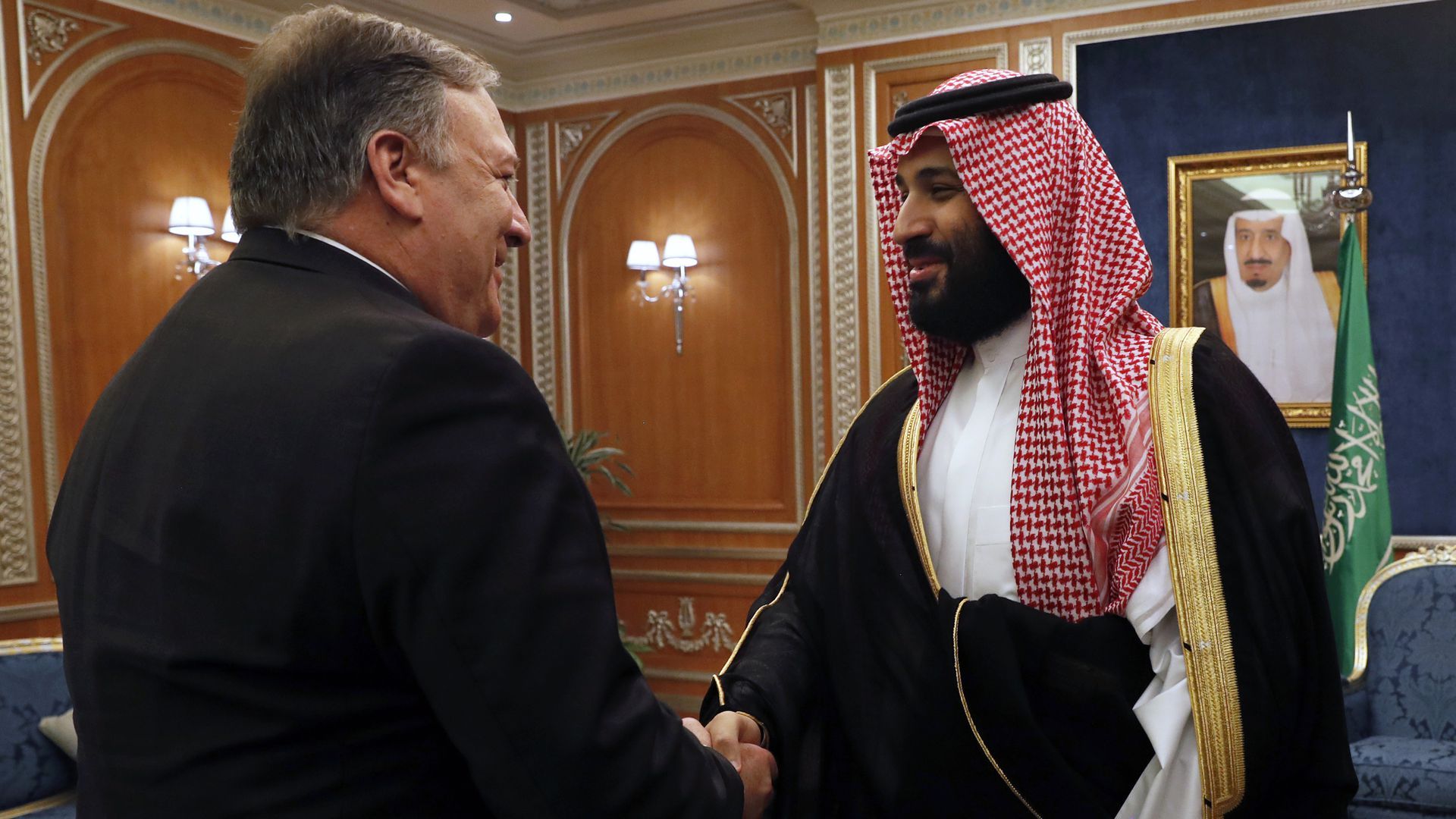 The State Department issued a statement Saturday indicating that the government has yet to make a "final conclusion" on who is responsible for the murder of journalist Jamal Khashoggi, despite reports that the CIA concluded that Saudi Crown Prince Mohammed bin Salman ordered the killing.
The big picture: The State Department claimed that there are "numerous unanswered questions" surrounding Khashoggi's murder and stressed that the government will hold those accountable while "maintaining the important strategic relationship" between the U.S. and Saudi Arabia. Earlier Saturday on Air Force One, White House Press Secretary Sarah Sanders told reporters that President Trump "certainly has confidence in the CIA," but directed them to the State Department's communique.
The full statement from State Department spokesperson Heather Nauert:
"The United States government is determined to hold all those responsible for the killing of Jamal Khashoggi accountable. Recent reports indicating that the U.S. government has made a final conclusion are inaccurate. There remain numerous unanswered questions with respect to the murder of Mr. Khashoggi. The State Department will continue to seek all relevant facts. In the meantime, we will continue to consult Congress and work with other nations to hold accountable those involved in the killing of Jamal Khashoggi.
The U.S. government has taken decisive measures against the individuals responsible, including visa and sanctions actions. We will continue to explore additional measures to hold those accountable who planned, led and were connected to the murder. And, we will do that while maintaining the important strategic relationship between the United States and Saudi Arabia."
Go deeper:
Go deeper