White House demands "decorum" after CNN beats it in court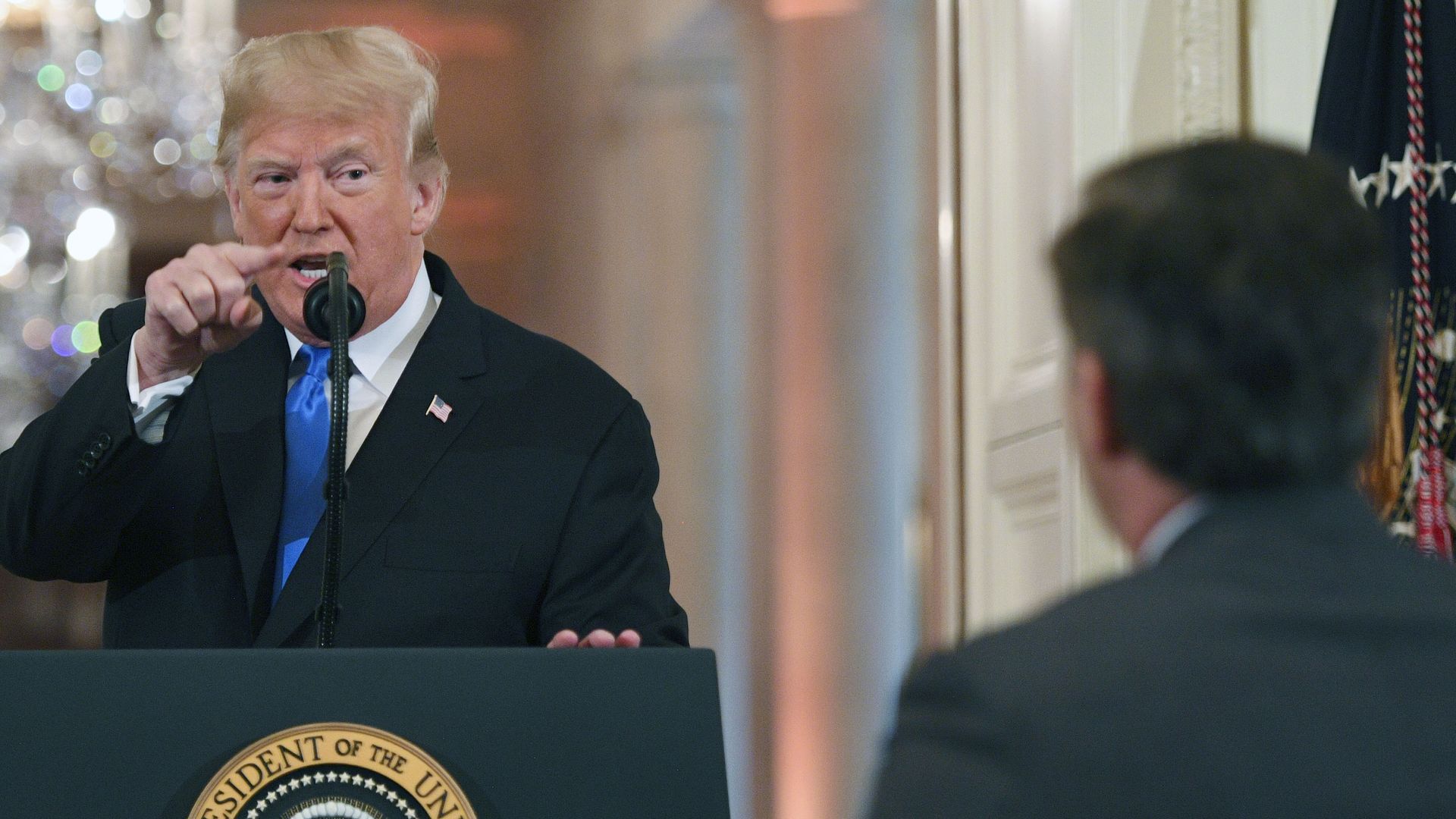 White House press secretary Sarah Sanders issued the following statement Friday after Judge Timothy Kelly issued a temporary restraining order forcing the White House to reinstate CNN correspondent Jim Acosta's press credentials:
"Today, the court made clear that there is no absolute First Amendment right to access the White House. In response to the court, we will temporarily reinstate the reporter's hard pass. We will also further develop rules and processes to ensure fair and orderly press conferences in the future. There must be decorum at the White House."
Why it matters: The "rules and processes" that Sanders references could have wide-ranging implications on White House reporters, and could establish a new way for the White House to reject reporters who break them.
Go deeper