Global market for refurbished phones grew 10% in Q2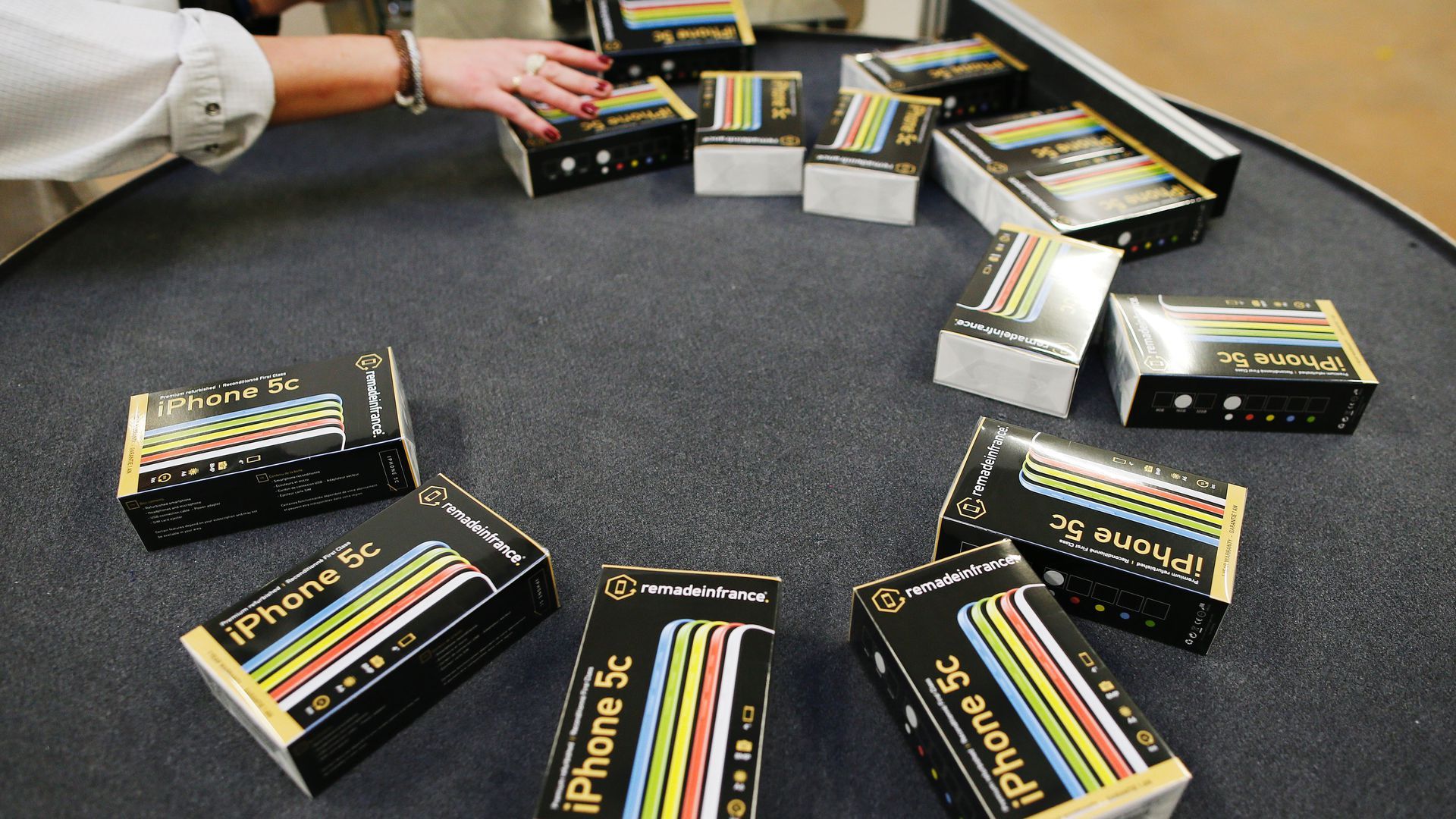 As the smartphone market matures, people are holding onto their phones longer in developed countries. What's more, even the phones they are done with are increasingly "good enough" for users in emerging markets.
What's new: According to Counterpoint Technology Market Research, the global market for refurbished phones grew 10% in the second quarter of 2018, compared to the market for new smartphones, which dropped 1% from a year ago.
"The trends are linked," Counterpoint said in a blog post. "As consumers upgrade, they are preferring to sell their old devices into channels and use the value to offset the cost of the upgrade. ... This, in turn, is increasing the volume of devices in the refurb channels."
Details:
China is the largest market for refurbished phones.
India is the fastest growing market, with refurbished phone sales up 41% from a year ago.
Taken together, Apple and Samsung account for a third of the refurbished phones sold globally.
Why it matters: It's a tough one-two punch for the smartphone industry, which is dealing with slowing growth after a decade of massive expansion.
Go deeper