LinkedIn boosts Microsoft's gender diversity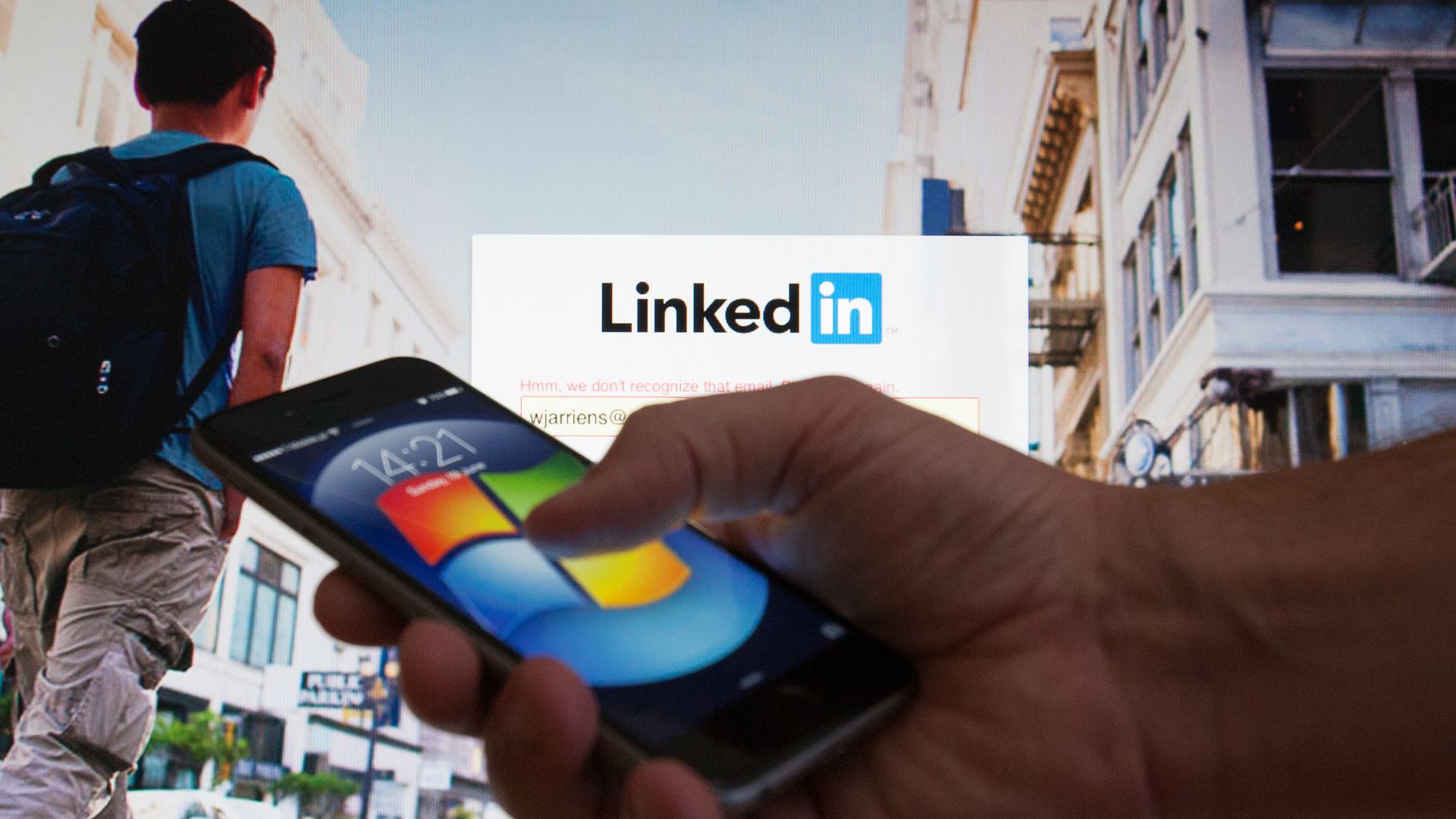 Microsoft reported slight gains in employee diversity on Wednesday, with the representation of women significantly higher than in past reports, thanks to the inclusion of LinkedIn.
By the numbers: With the business network included, Microsoft reported that women made up 28% of staff, up one percentage point.
Yes, but: When you take out LinkedIn and its nearly 43% female staff, Microsoft's gender numbers are less strong, according to data Microsoft provided to Axios.
The representation of women for Microsoft's global workforce increased 1.1 percentage points, from 25.5% to 26.6%, in the last year (from June 30, 2017, to June 30, 2018).  
Microsoft noted that the company has made steady progress when it comes to increasing the number of women in technical and leadership roles.
When it comes to ethnic diversity in the U.S., LinkedIn didn't help Microsoft, as its percentage of Black and Latina/o employees are actually slightly lower than the rest of the company.
The percentage of African American/black employees increased slightly to 4.1% (up from 3.9% in June 2017).
Similarly, the percentage of Hispanic/Latina/Latino employees also increased to 6.0% (up from 5.8% in June 2017).
Microsoft acknowledged it has more work to do. "We are seeing signs of progress, and some of the seeds planted in prior years are beginning to take root, but we know we have more ahead of us than behind us," Microsoft chief diversity officer Lindsay-Rae McIntyre said in a blog post.
Also: Microsoft changed its reporting period. Last year the company reported annual totals through September. This year the numbers go through the end of June. Microsoft said the change was made to map the report to the company's fiscal year.
Go deeper