"Laughingstock" USA: Florida recount woes cause election chaos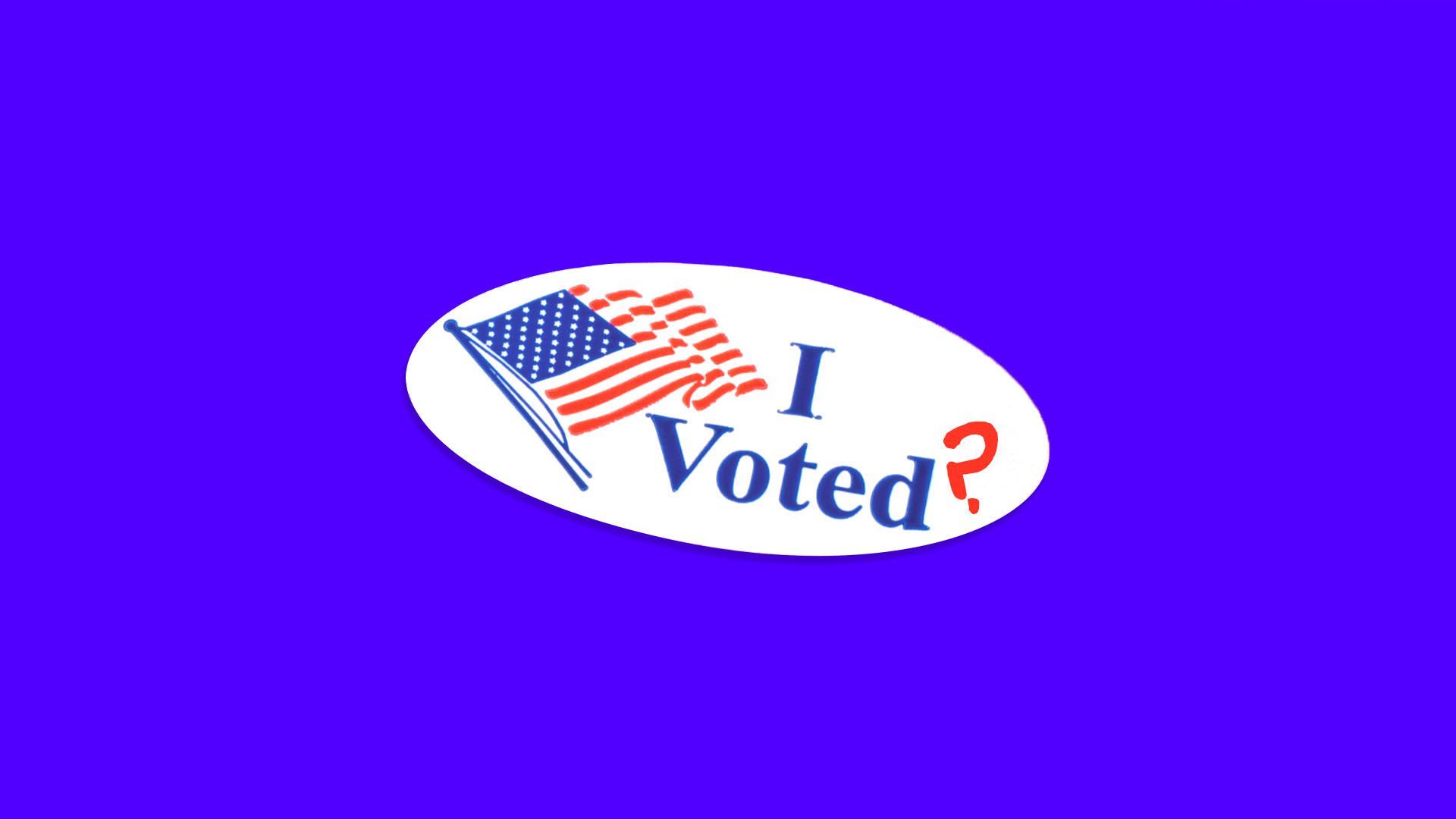 Eighteen years after hanging chads and the Brooks Brothers riot, the Sunshine State is once again at the center of an election mess of its own doing.
The big picture: Florida is in the middle of three statewide recounts, and three counties in particular (Palm Beach, Hillsborough and Broward) haven't helped the situation.
"We have been the laughingstock of the world, election after election, and we chose not to fix this," U.S. District Judge Mark Walker said today while rejecting a request to extend the state deadline for counties to submit their machine recount results.
Driving the news: Broward finished its recount just minutes before the deadline, the Miami Herald reports.
Palm Beach County missed the deadline, along with several smaller counties.
Hillsborough County, which includes Tampa, won't submit its results after a recount "turned up 846 fewer than originally counted," the Tampa Bay Times reported.
Between the lines: The state's election infrastructure is a disaster.
Ballots tossed out for signature mismatches: Judge Walker ruled today "that voters whose ballots were invalidated by [signature] mismatches would have until 5 p.m. Saturday to resolve the problem. The new deadline would apply to just over 4,000 rejected ballots that could now be counted." [N.Y. Times]
Poorly designed ballots: Nearly 25,000 people voted for governor but not the Senate in Broward County, which "put the Senate race in the bottom left-hand corner, below the instructions." [Sun-Sentinel]
Overheated vote tallying machines: "Meanwhile, problems continued in Palm Beach County, where tallying machines overheated while working overtime. That caused mismatched results with the recount of 174,000 early voting ballots, forcing workers to go back and redo their work." [AP]
The bottom line: The recount drama is especially significant in Florida's Senate race, Axios' Khorri Atkinson reports.
Gov. Rick Scott is leading Sen. Bill Nelson by fewer than 13,000 votes. Scott immediately filed an appeal Thursday challenging Warner's decision to allow Florida to potentially count ballots with mismatched signatures.
Go deeper