Trump endorses Senate bipartisan criminal justice reform bill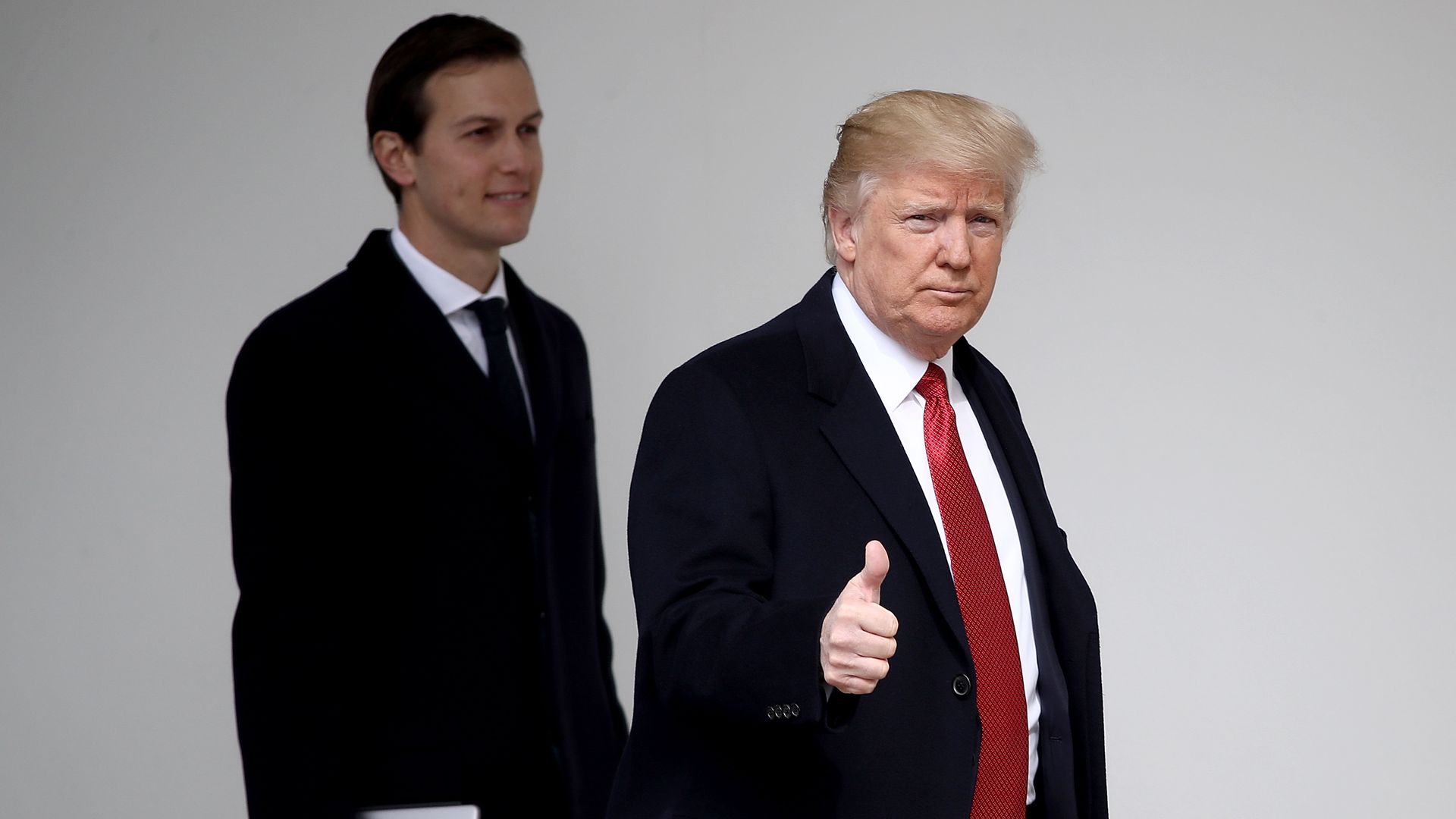 President Trump announced his support for the bipartisan criminal justice reform bill in the Senate Wednesday, urging members of Congress to pass the bill and saying he "looks forward to signing it."
Why it matters: Trump's endorsement is a promising sign for reform advocates like Jared Kushner, Judiciary Chairman Chuck Grassley and Democratic Sen. Dick Durbin, who have been pushing to get a bill passed in the Senate for the past several months. The Senate version of the bill would lower certain mandatory minimum sentences and allow some prisoners to go home early.
Support for the bill from large law enforcement groups over the weekend and earlier this week has been key to moving the bill forward, as Trump noted during the announcement.
A slimmer version of the bill sponsored by Reps. Doug Collins (R-Ga.) and Hakeem Jeffries (D-N.Y.), which did not include reforms to federal sentencing guidelines, passed the house with strong bipartisan support in May. The addition of sentencing reforms in the Senate has stoked opposition from some hardliners such as Sen. Tom Cotton.
What's next: Senate Majority Leader Mitch McConnell has indicated he will gauge support for the bill and bring it to the floor if it's likely to win enough votes. The timing is still unclear.
"We don't have a whole lot of time left, but the first step is to finalize what proponents are actually for... And then we'll whip it, see where the vote count is, and then see how it stacks up against our other priorities going into the end of the session."
— McConnell told reporters on Wednesday.
What to watch: Some conservative opponents of the bill are likely to highlight provisions that would allow certain sex offenders to earn time off of their sentences, according to one person closely involved in the process.
Go deeper