Michelle Obama: "We've become a culture where the nasty sells"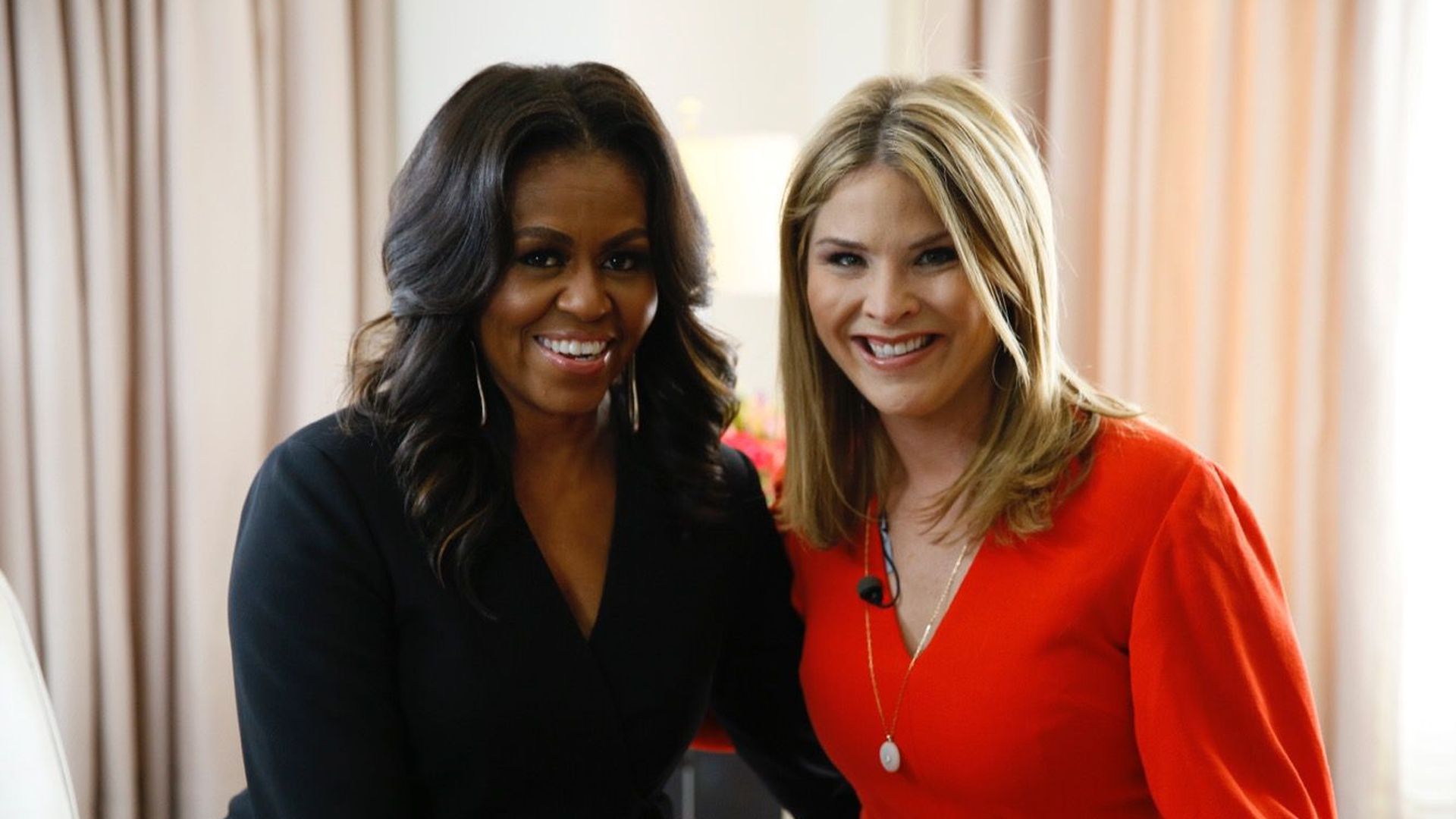 NBC News' Jenna Bush Hager talked with Michelle Obama about her new book, "Becoming," in an interview that will air on NBC's "TODAY" this morning.
The backdrop: Obama's highly anticipated new memoir, "Becoming," hit shelves on Tuesday. The former first lady is an extremely popular figure — one who polls 13 points higher than Trump as a prospective 2020 presidential candidate — and has received both praise and criticism for her friendship with former President George W. Bush.
An excerpt of the conversation between Obama and Bush:
Bush: "I got a text from my dad this morning that said, 'Send Michelle my love.' I was like, 'Don't you call her Mrs. Obama?' He's like, 'No, I call her ... Michelle.' ... And I thought, you know, it's so interesting how people are so interested in y'all's friendship. I mean that hug [in 2016, at the dedication of the Smithsonian Museum of African American History and Culture] was, like, the hug that went around the world. I do love that picture."
Obama: "That's your dad. ... [Y]ou know your dad. You know?"
Bush: "Why do you think people are so hungry for that, though?"
Obama: "Because I think the political discourse, the way it's shown in the media, is ... all the nasty parts of it. You know? Because I guess we've become a culture where the nasty sells. So people are just gonna keep feeding that. ... We're all Americans. We all care about our family and our kids, and we're tryin' to get ahead. ... [A]nd that's how I feel about your father. You know? He's a beautiful, funny, kind, sweet man. And I don't know that I agree with him on everything."
Go deeper