Juul's plan to crack down on youth vaping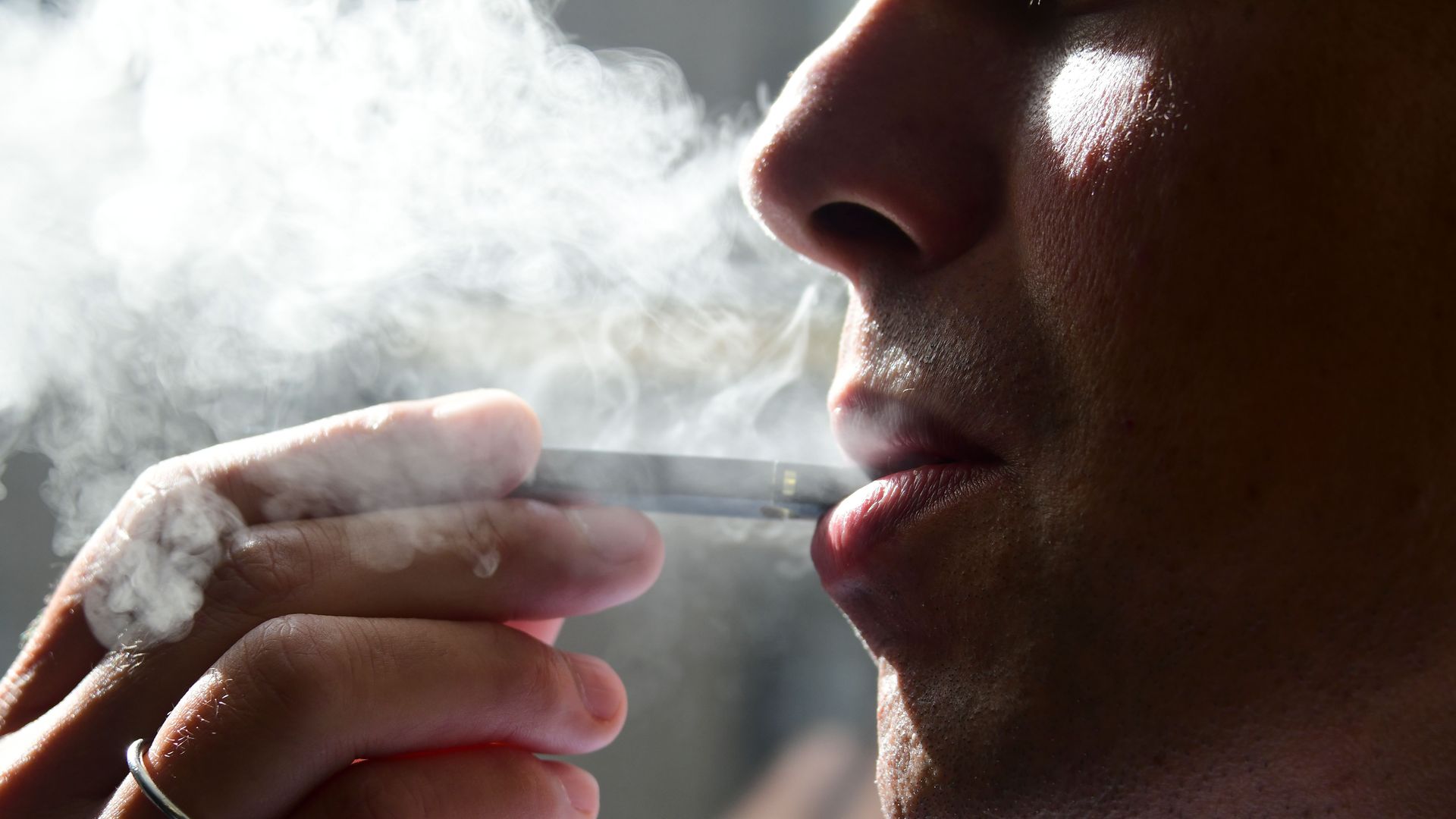 Juul announced Tuesday a series of actions it's taking to prevent young people from smoking e-cigarettes, the company's response to tough new Food and Drug Administration regulations expected later this week.
Between the lines: It's unclear whether the actions — including halting some retail sales and new age verification measures for online sales — will have any impact on the regulations, but the company is sending a clear message that it wants to cooperate.
Details: Here are the steps being announced.
The company has stopped selling flavored pods — mango, fruit, creme and cucumber — to the more than 90,000 retail stores that carried them. These flavors must now be purchased on the company's website, where additional age-verification measures are being added.
It will strengthen standard compliance measures to make sure stores carrying tobacco and menthol-based products aren't selling to underage customers.
It's shutting down its social media accounts, as well as monitoring and removing inappropriate content on third-party social media accounts.
In the future, stores that sell Juul products will be required to have technology that designates Juul products as restricted and assists with making sure that the products are only sold to customers who are 21 and older.
It's developing technology to track individual devices and pods, allowing law enforcement to identify where the products are purchased.
Go deeper:
Go deeper