CDC sets task force on determining cause of rise in polio-like illness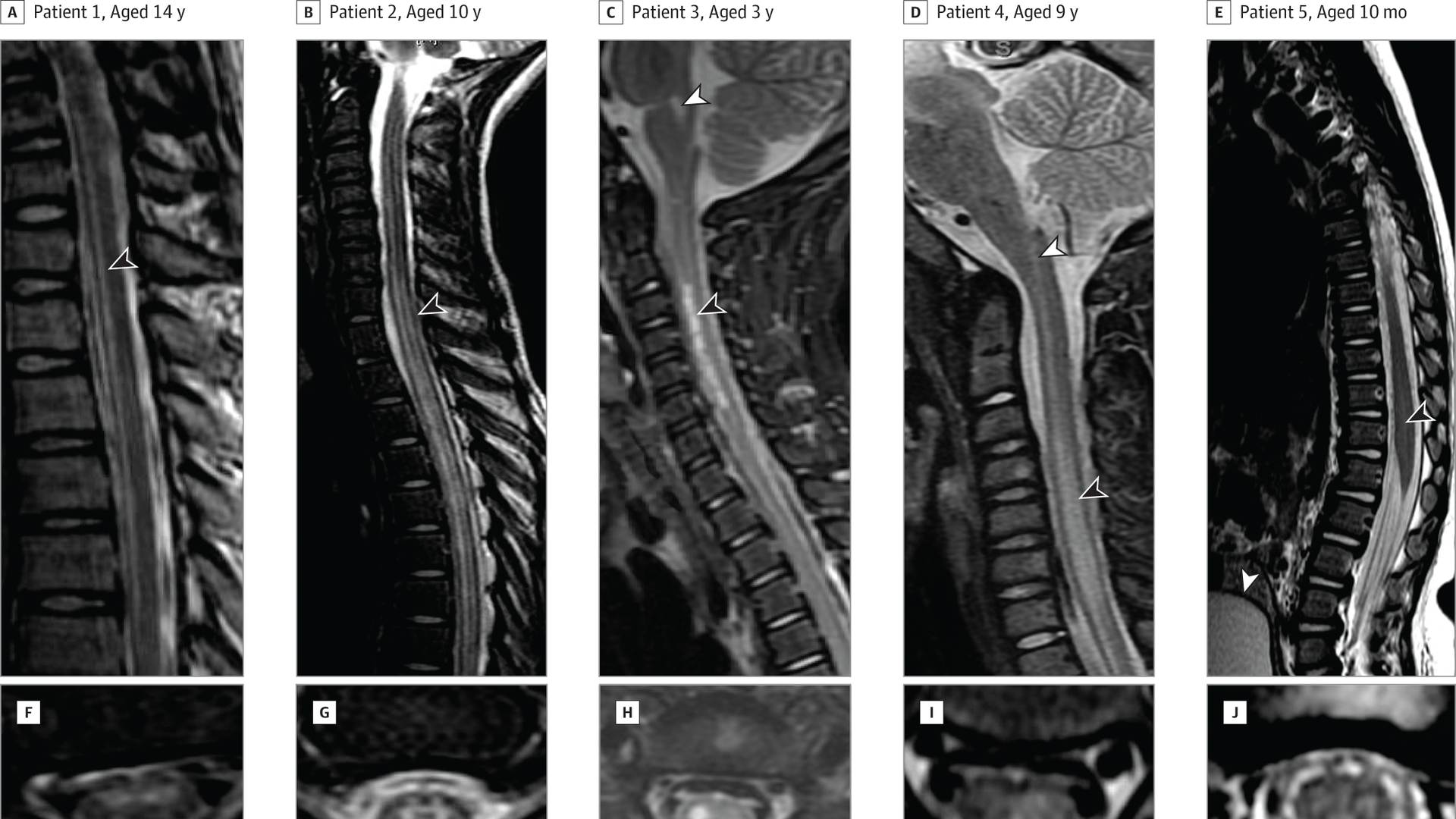 The cause of the mysterious polio-like illness that has infected and sometimes partially paralyzed a small but growing number of U.S. children — 33 suspected cases in the past week alone — continues to stymie public health officials, according to the Centers for Disease Control and Prevention.
What's new: The agency is forming a research-focused task force and has instructed states to better track patients to help determine the cause of the illness, called acute flaccid myelitis (AFM), that's now suspected to have afflicted 252 patients (90 confirmed) in 27 states so far in 2018, a CDC official said at a Tuesday press briefing.
Driving the news: Only about half of those tested for AFM were found to have the 2 enteroviruses that were near the top of the suspect list (EV-D68 and EV-A71), so the agency is broadening its search, says Nancy Messonnier, director of CDC's National Center for Immunization and Respiratory Diseases.
"We know the EV-D68 and other enteroviruses can cause limb weakness... What we don't know is what is triggering AFM in all of these patients."
— Nancy Messonnier
While prior seasons suggested there could be a link between viruses EV-A71 and EV-D68 that were prevalent in 2014 and 2016 seasons, they were never able to directly correlate this for each case at that time, and this season they see even fewer so far, she says.
In a MMWR report released early today on 125 clinical specimens from 71 patients, she says only 2 had EV-A71 or EV-D68 in their spinal fluid (considered a strong indication of pathogen).
In other less sterile bodily fluids, they found 54% were positive for enteroviruses, but that does not indicate its the cause of AFM symptoms, she says.
Messionnier says they are not sure why they are not finding similar pathogens in all of the patients — it could be the pathogen did its damage and cleared out of the system, that it's hiding in other tissues, or that it's a new pathogen they don't know how to test for yet.
What we know: Messionnier says they've learned more about AFM since the first major outbreak in 2014.
Almost all of the children have a fever and/or respiratory symptoms 3–10 days prior to muscle weakness. "Many children have fevers and respiratory system infections. Most don't go on to develop AFM," she adds.
There was an increase of 33 suspected patients last week alone, although Messionnier says that could partially be due by increased surveillance on the problem.
A majority of the children are between 2 and 8 years old.
The children often report a sudden onset of weakness in their limbs, and tests including a spinal fluid tap and a MRI show damage to their spinal cord.
Mortality: While Messionnier says they've received no confirmations of AFM deaths this season, CNN reported recently that some some parents are accusing the CDC of not reporting children's deaths.
Messionnier says that verifying AFM is a complicated process, but that the CDC is now asking the state health departments to track current and former patients better, and to check their death records against their AFM patient list.
"This is one of our gaps," she says.
Go deeper: Public health officials seek answer to mysterious polio-like illness
Go deeper