What they're saying: Mixed reaction to Amazon's HQ announcement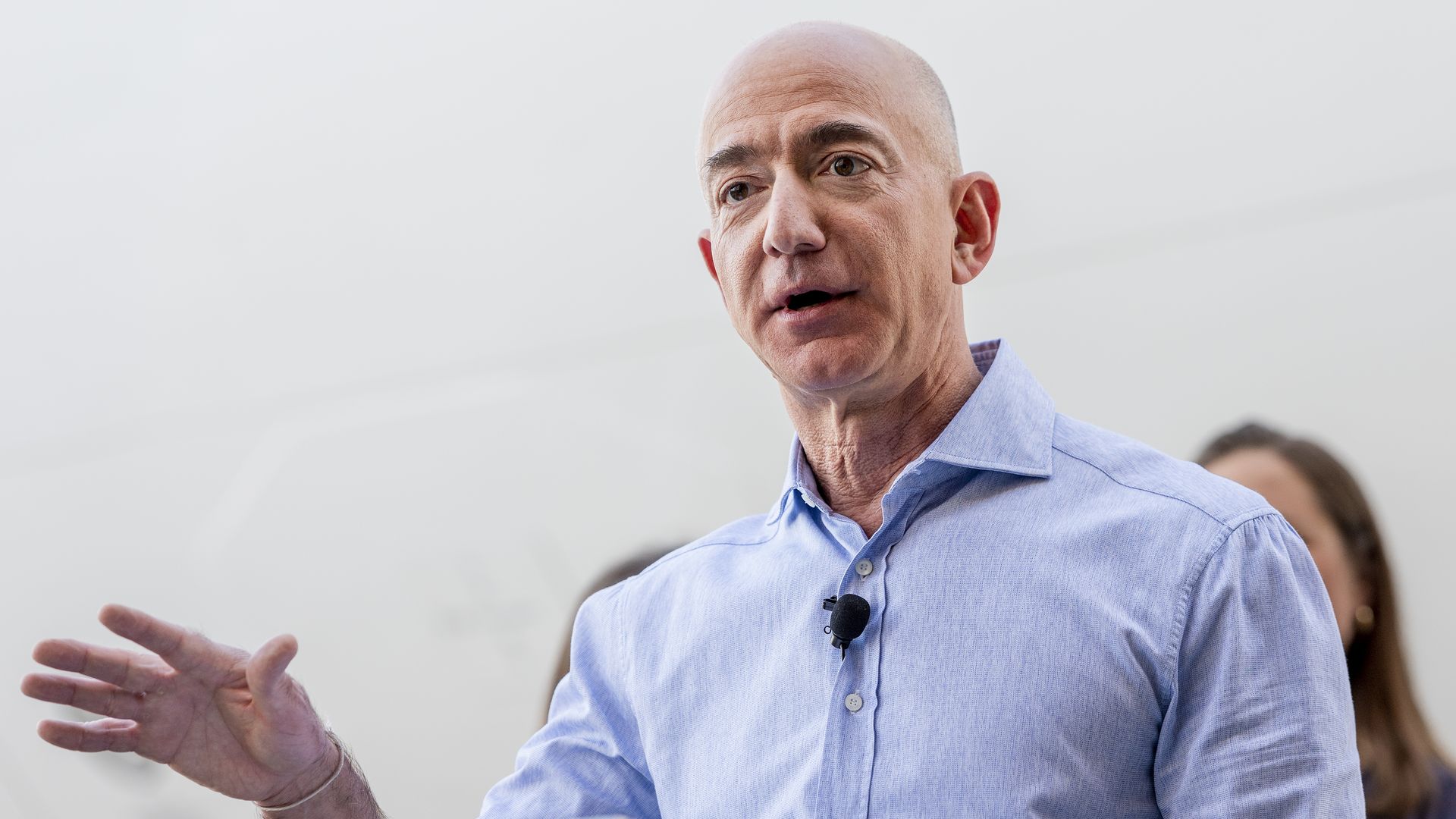 Public and tech sector officials had mixed reactions on Tuesday to Amazon's confirmation that Crystal City in northern Virginia and New York's Long Island City are the planned sites for its second and third headquarters.
The big picture: While some officials see the move as a major investment, bringing jobs and huge financial possibilities, others view it as an unnecessary surge in already wealthy and overcrowded metropolitan areas that could make life more difficult for the citizens who already live there.
What they're saying
The good:
Sen. Tim Kaine (D-Va.): "I'm thrilled that our skilled workforce helped persuade Amazon to bring a major new headquarters and its tens of thousands of jobs to Virginia."
Sen. Mark Warner (D-Va.): "As a former Governor, now Senator, but also as a former technology executive, I'm really excited about the potential Amazon offers not only to Northern Virginia but the whole capital region and the entire Commonwealth. We've seen that major investments like these can bring not only thousands of direct jobs but also lead to job growth in other industries."
Rep. Don Beyer (D-Va.), which includes Arlington County: "Based on my conversations with Amazon and state officials, I am excited to welcome Amazon to Virginia's 8th — already one of the nation's most iconic and most educated congressional districts. ... The infusion of jobs, the diversification of our tax base, the Commonwealth's dramatic expansion of computer science training in Virginia colleges and universities, starting with a new Virginia Tech graduate campus in Alexandria: these are some of the tangible gains of this victory. I am also eager to learn more and to work together as a state and region to confront the challenges this will inevitably bring to affordable housing and transportation."
New Jersey Gov. Phil Murphy: "Newark and New Jersey may not be getting HQ2, but our proximity to Queens means we're certainly going to benefit."
Steve Case, co-founder of AOL:
The bad:
Congresswoman-elect Alexandria Ocasio-Cortez: "We've been getting calls and outreach from Queens residents all day about this. The community's response? Outrage. Amazon is a billion-dollar company. The idea that it will receive hundreds of millions of dollars in tax breaks at a time when our subway is crumbling and our communities need MORE investment, not less, is extremely concerning to residents here."
New York State Sen. Mike Gianaris and New York City Councilman Jimmy Van Bramer: "As elected officials representing Long Island City and its surrounding neighborhoods, we have serious reservations. ... We were not elected to serve as Amazon drones. It is incumbent upon us to stand up on behalf of the people we represent and that is what we intend to do."
A coalition that represents local and national housing, labor, small business, faith and environmental groups said in a statement: "Amazon claims it will bring thousands of new jobs to the two locations, but has made no commitments to ensure a significant number of jobs will go to locals. This raises concerns that the new headquarters will only bring newcomers, displace long-term communities and worsen income inequality across these metro areas. Amazon's last-minute announcement that it will split the second headquarters between two cities ... is the latest indicator that Amazon will will not be a trustworthy partner for communities in Queens and Arlington."
Go deeper:
Editor's note: This story has been updated to correct that Jimmy Van Bramer is a New York City Council member, not a state representative.
Go deeper