1. Amazon's East Coast takeover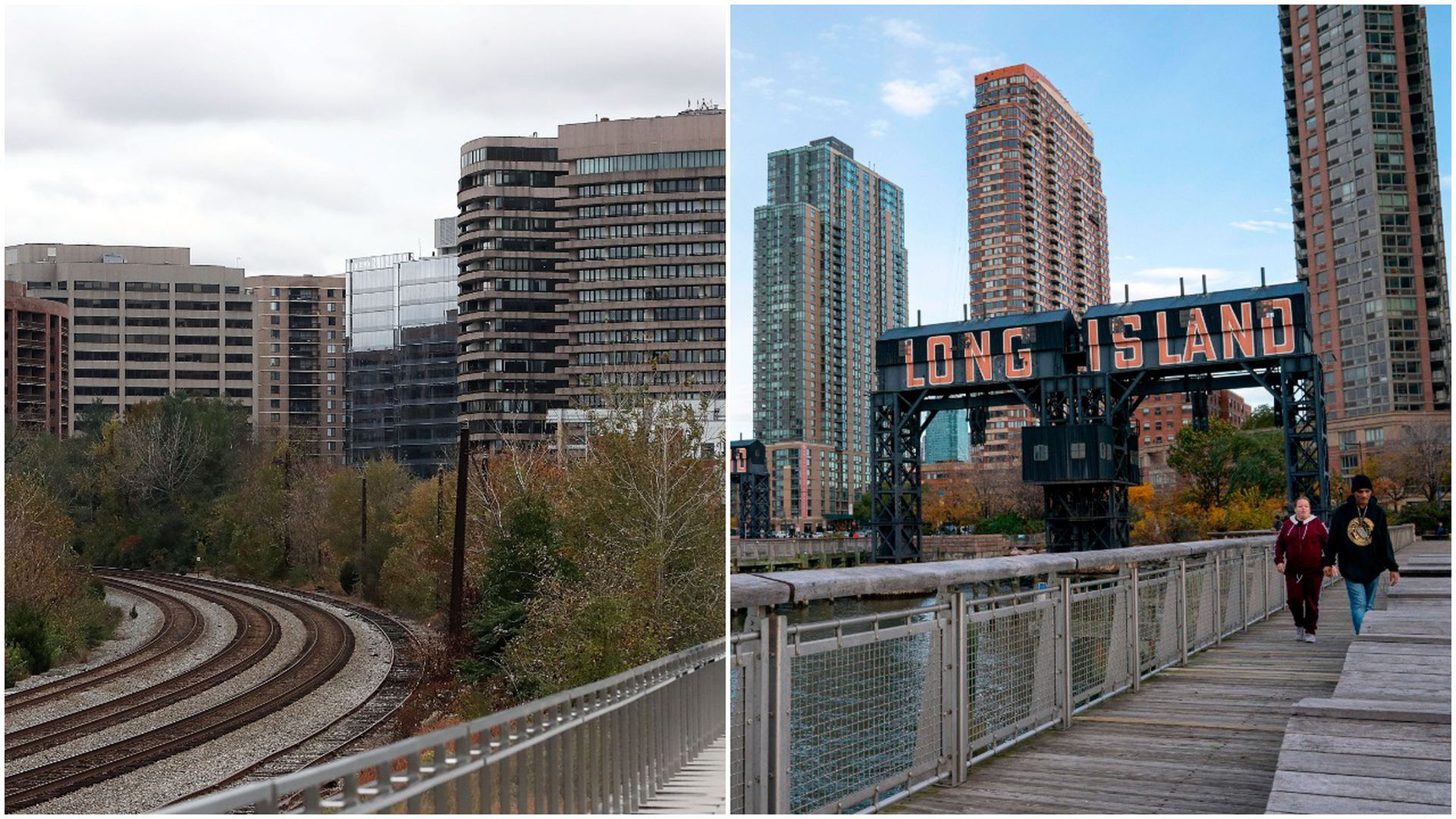 Amazon will split its HQ2 between Virginia's National Landing and New York's Long Island City, with construction starting as soon as 2019 for new offices to house the 25,000 high-paid tech jobs each city will get. Nashville was also chosen for a new operations center and slated to receive 5,000 jobs.
Why it matters: Dozens of cities vied for the promise of new jobs, economic stimulus and the cachet of "tech hub." For the winners, the new Amazon headquarters came at a price: New York is giving Amazon $1.5 billion in tax credits and other incentives; Arlington is offering $573 million; and Nashville $102 million per the Washington Post.
Both cities for HQ2 fit the ideal of what Amazon asked for: business-friendly metropolitan areas with plenty of transportation options and room for real estate development. In Virginia, what Amazon is calling National Landing, real estate firm JGB Smith agreed to give Amazon exclusive rights to lease space in its buildings and to buy its land holdings, according to Seeking Alpha.
Amazon will lease about 500,000 square feet of existing space at three different buildings and will purchase Pen Place and Met 6, 7, 8 land in JBG Smith's future development pipeline with estimated potential development density of up to 4.1 million square feet.
Locals are already complaining about the name of the newly branded neighborhood, now called "National Landing," per BuzzFeed.
Long Island City's plan will include a helipad. But the city isn't asking the company to help out with New York City's subway reconstruction, per Slate.
Amazon will instead fund projects in Queens "including but not limited to streets, sidewalks, utility relocations, environmental remediation, public open space, transportation, schools and signage."
Citi is moving more than a third of its 3,000 employees from One Court Square in Long Island City to make room for Amazon, reports Seeking Alpha. Amazon will lease about 1 million square feet of office space in One Court Square.
The bottom line: Finalists that offered big incentive packages like Toronto, Maryland and New Jersey may have dodged a bullet. Since the announcement, public officials have been airing their grievances on the negative effects the e-commerce behemoth would have moving into their neighborhoods. Go deeper:
Go deeper