Gottlieb: New drug approval criteria limited to opioids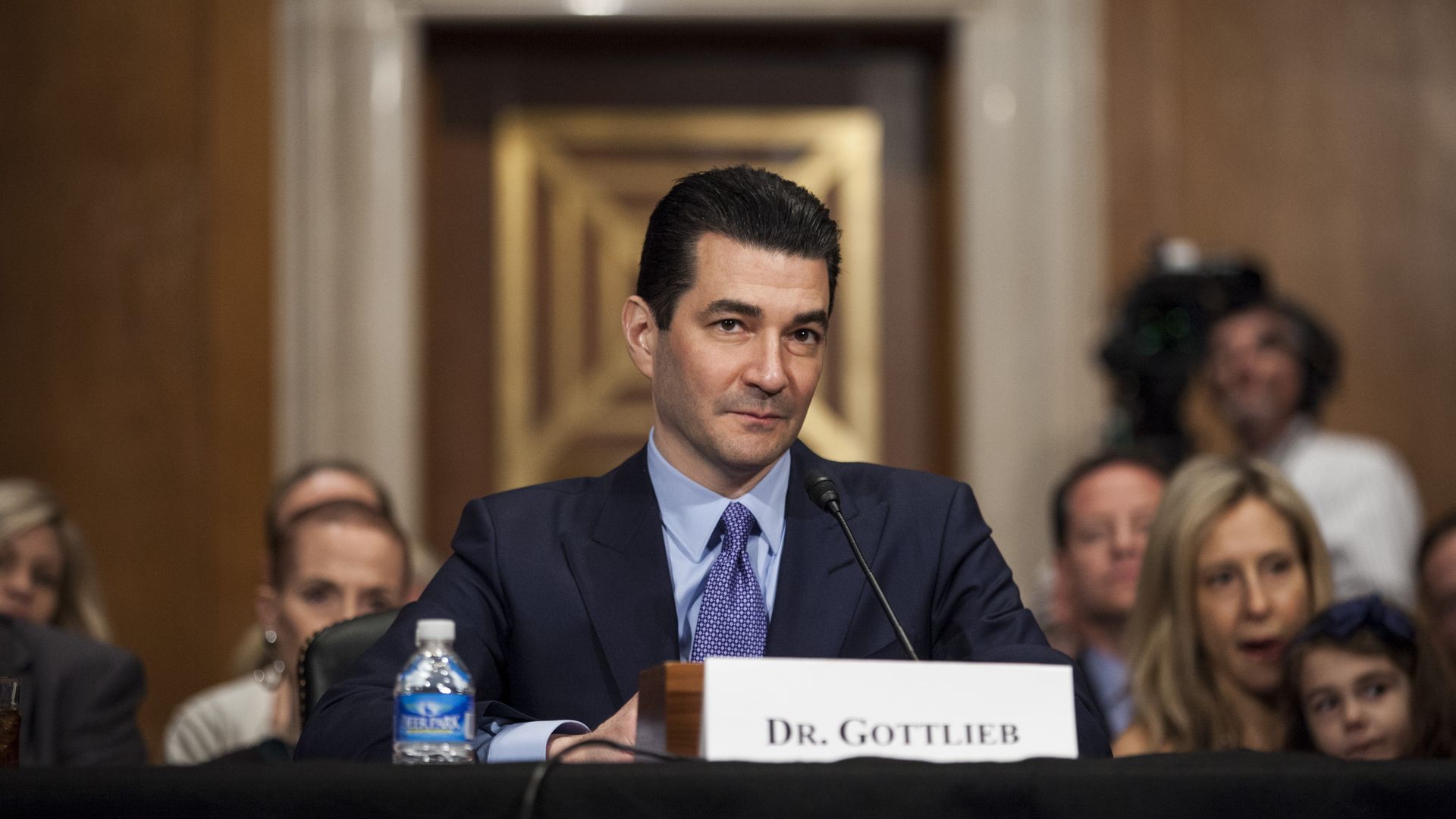 Food and Drug Commissioner Scott Gottlieb said that if the agency raises the bar for new opioids — which he's open to — that new approach will be limited to opioids, and won't affect other drug categories.
Why it matters: There's long been a debate over whether new drugs should be approved or rejected in the context of what's already on the market. That might become the new rule for opioids, but Gottlieb made clear that the industry doesn't need to worry about a slippery slope.
I don't think this same kind of standard would apply in other therapeutic areas. I think opioids are unique."
— FDA Commissioner Gottlieb to Axios
The big picture: Currently, FDA approval is based on whether a drug is safe and effective. Some people argue that they should also be evaluated against existing drugs in the same arena.
This is essentially what Gottlieb is considering for opioids — requiring new drugs to add some new, distinct value to the market in order to be approved.
It's not surprising that he doesn't want to expand this into other classes of drugs; in his former life as a think tank scholar at the American Enterprise Institute, he wrote a paper laying out his argument against doing so.
Any changes would be clear in their scope, Gottlieb said. "I would do everything that I could from a policy standpoint ... to make it explicit that this was narrowly tailored to opioids for public health reasons."
The other side: "The F.D.A.'s bar [for drug approval], while meaningful, often isn't very useful for what physicians and patients really care about every day: how effective and safe drugs are compared with one another," Aaron Carroll, a professor at the Indiana University School of Medicine, wrote in the NYT in August.
Go deeper