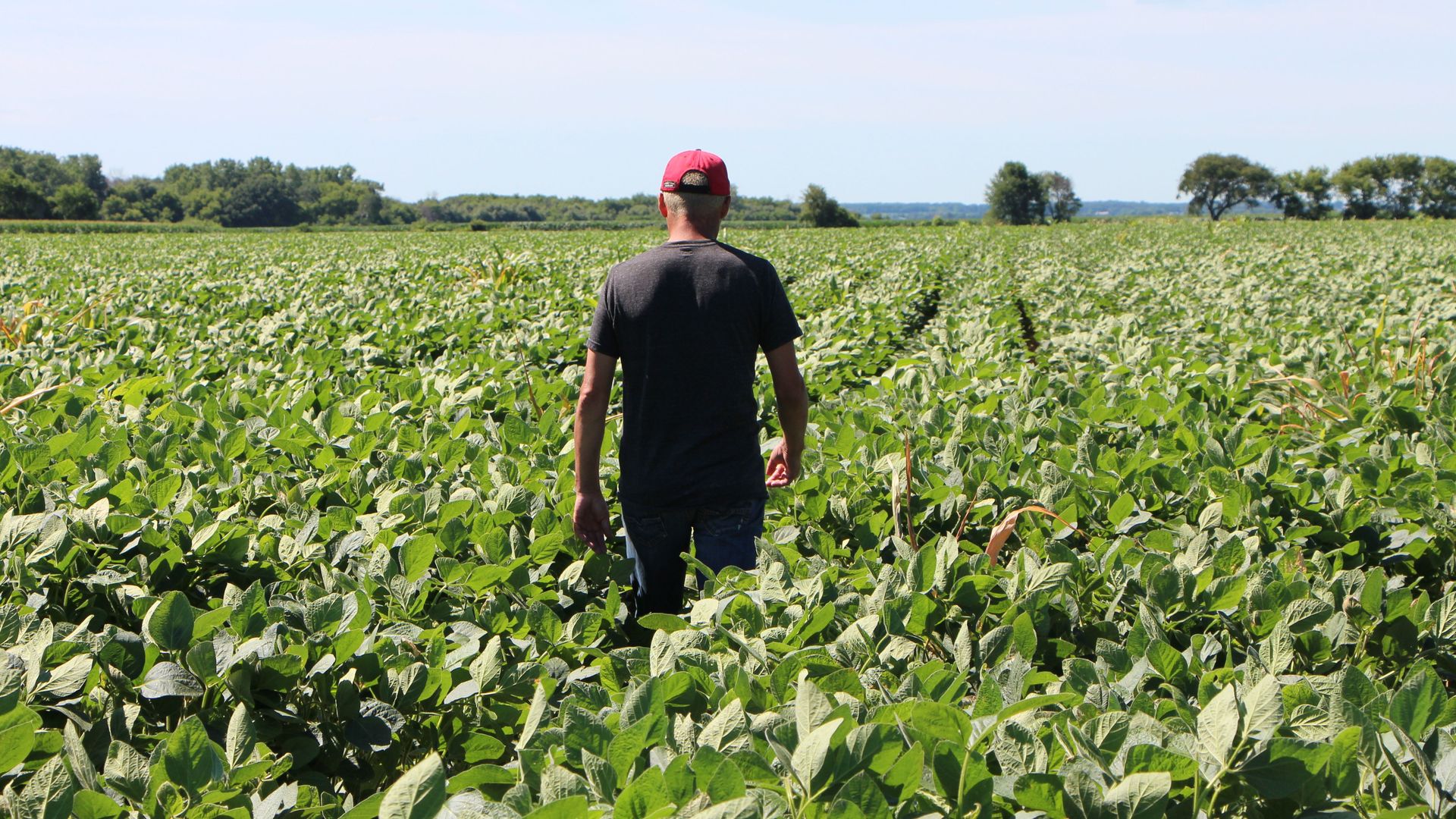 America's soybean farmers are hanging onto their crops in an attempt to wait out President Trump's trade war with China, more than doubling U.S. soybean inventories, reports Bloomberg.
The big picture: Retaliatory tariffs have drastically pushed down demand for American soybeans in China, easily the crop's largest market, with imports down by nearly 90%. And prices have fallen, too, as a bushel of soybeans now trades for less than $9 compared to more than $11 earlier in the year.
Between the lines: Unlike corn, soybeans don't store well, so farmers are risking their livelihoods for an economic detente that isn't guaranteed.
Soy had become one of the few bright spots in the American farming market given Chinese demand, so production has reached record levels just as demand crashed.
But many farmers have the same idea, pushing potential soy storage areas like containers and silos to the limit, forcing some to resort to one-time-use plastic bags. "I've heard farmers and commercial companies putting corn and soybeans into tool sheds and caves," Soren Schroder, the CEO of Bunge, the world's largest processor of soybeans, told Bloomberg.
What's next: Bloomberg pegs soybean futures at $9.27 for next July, meaning that farmers could at least recoup some of their cash — even if it won't be at levels like earlier this year — as hope springs that the U.S. and China could reach a soybean deal at the G-20.
Go deeper:
Go deeper